Women's BIG EAST Basketball
UConn And The Idea Of The Moral Victory
UConn And The Idea Of The Moral Victory
Seton Hall's 21-point defeat to UConn showed that good things can come from bad losses.
Feb 12, 2021
by Kevin Sully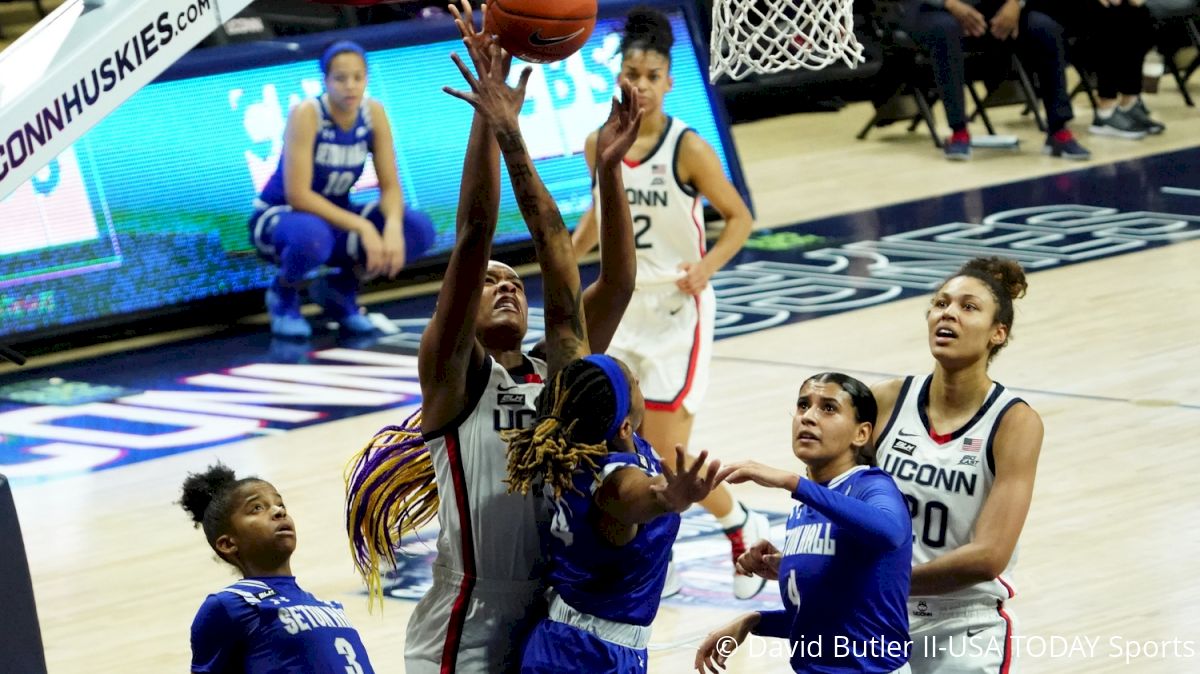 As the adage goes, there are no moral victories. It's applicable in most areas of high-level sports—nobody has won a moral victory trophy and a win-loss record doesn't quantify the grey area of playing really well but falling to a superior opponent.
Connecticut's return to the Big East has tested this maxim. The top-ranked Huskies have predictably rolled through the conference. Their average margin of victory in conference games is 35 points and their only loss came out of the conference on the road to Arkansas.
With that backdrop, Seton Hall's 70-49 loss to the Huskies shows why that dreaded term was concocted in the first place. The 21-point margin was the closest any Big East team has played the Huskies all year, but that doesn't tell the whole story. The Pirates made it a game in Storrs. They led by one at the half and only trailed by six entering the final quarter. Then, UConn broke away.
Freshman Paige Bueckers scored 10 of her game-high 23 points in the fourth quarter, while Seton Hall's offense sputtered. The Pirates could only muster six points in the final 10 minutes and the last quarter ended up looking like most quarters do for UConn's opponents.
For the Pirates though, it was preceded by 30 minutes where they were competitive with the Huskies. Mya Jackson and Andra Espinoza-Hunter each scored 15 points to lead Seton Hall. The Pirates have had a good season with a win over Marquette and no major missteps. But their best basketball of the year might have come in this game—a 21-point loss. That's probably been the case for many teams this year. It's hard to find silver linings amidst blowouts, but with UConn, you have to grade on a curve. The binary win/loss is insufficient.
Seton Hall didn't need this game (although if they did it would have certainly lifted them off of the bubble and into the NCAA Tournament). What they do need is another quality win, #22 DePaul, who Seton Hall plays on February 15th, is the best candidate. They won't be satisfied with a moral victory there, but their success could come from how they played in a lopsided loss.