Big East Women's Notes: Seton Hall Slides, 'Nova Returns
Big East Women's Notes: Seton Hall Slides, 'Nova Returns
After losing consecutive games, Seton Hall is now a longshot to make the NCAA Tournament.
Feb 17, 2021
by Kevin Sully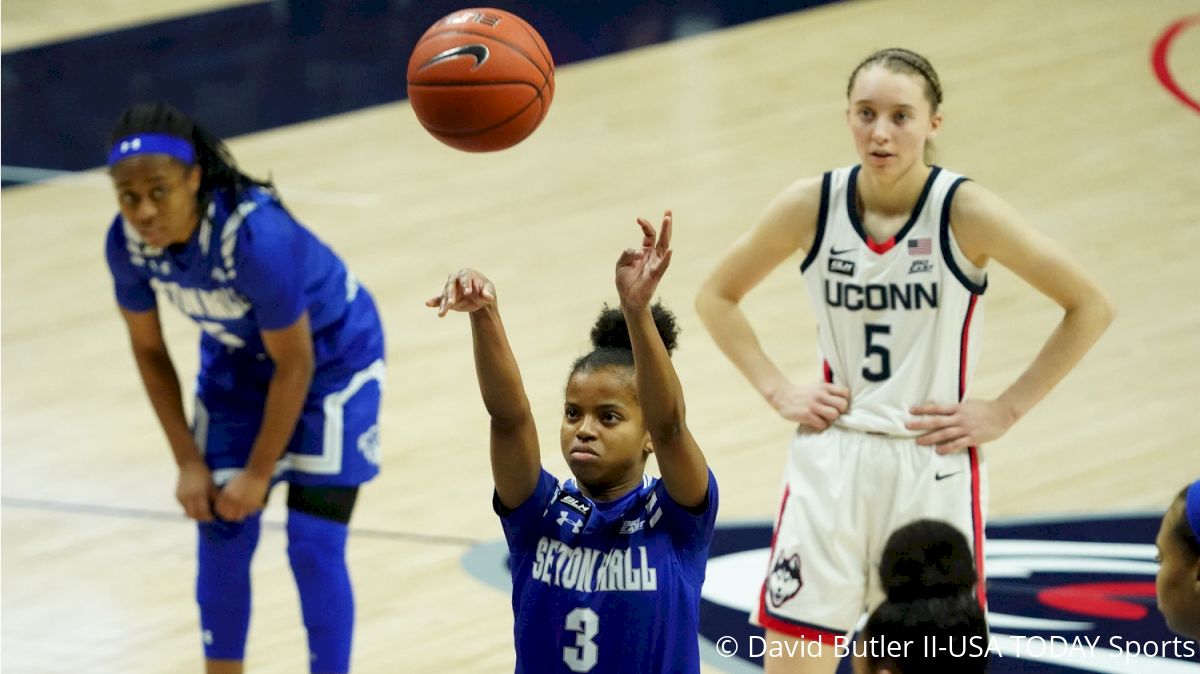 Seton Hall's NCAA Tournament hopes were dealt a pair of swift blows over the past several days.
On Saturday, the Pirates lost 77-76 in overtime to Creighton. Tatum Rembao scored 18 points, including the game-winner, to lead the underdog Blue Jays. Seton Hall's Andra Espinoza-Hunter, one of the most prolific scorers in the league, shot 3-17 (including 0-5 from three) from the field and only scored 7 points. Desiree Elmore shouldered the scoring load for the Pirates with 25 points and 17 rebounds. The loss was brutal for a team that already was already in a precarious position on the tournament bubble.
A chance to make up for the loss came on Monday when Seton Hall hosted DePaul. But the Pirates were unable to pull the upset, losing 82-76. Dee Bekelja and Sonya Morris combined for 42 points for the Blue Demons, while the Pirates were led by Lauren Park-Lane who had 24 points.
Espinoza-Hunter was more accurate than she was against Creighton, but she didn't make a three and scored 17 points on 15 attempts from the field.
Seton Hall is now fifth in the conference at 9-6.
Seton Hall's struggles coincided with Villanova's return to the court. Before Tuesday's win against Butler, the Wildcats hadn't played a game sine February 3rd due to COVID-19 protocols. After the victory, the Wildcats are 12-3 and in fourth place in the Big East. They will play Marquette (third in the conference) on Friday live on FloHoops
Rankings Watch
UConn is #1 after a week that included an upset of previously #1, South Carolina, Seton Hall and Georgetown. DePaul moved up three spots to #19
In Bracketology, UConn is the top overall seed. DePaul is #7 and Marquette is #8. Villanova is listed in the "next four out," a group that previously included Seton Hall.