Big East Women's Notes: DePaul Stumbles, Marquette Streaking
Big East Women's Notes: DePaul Stumbles, Marquette Streaking
Creighton upset DePaul, setting up a key match-up between Marquette and DePaul this week.
Feb 23, 2021
by Kevin Sully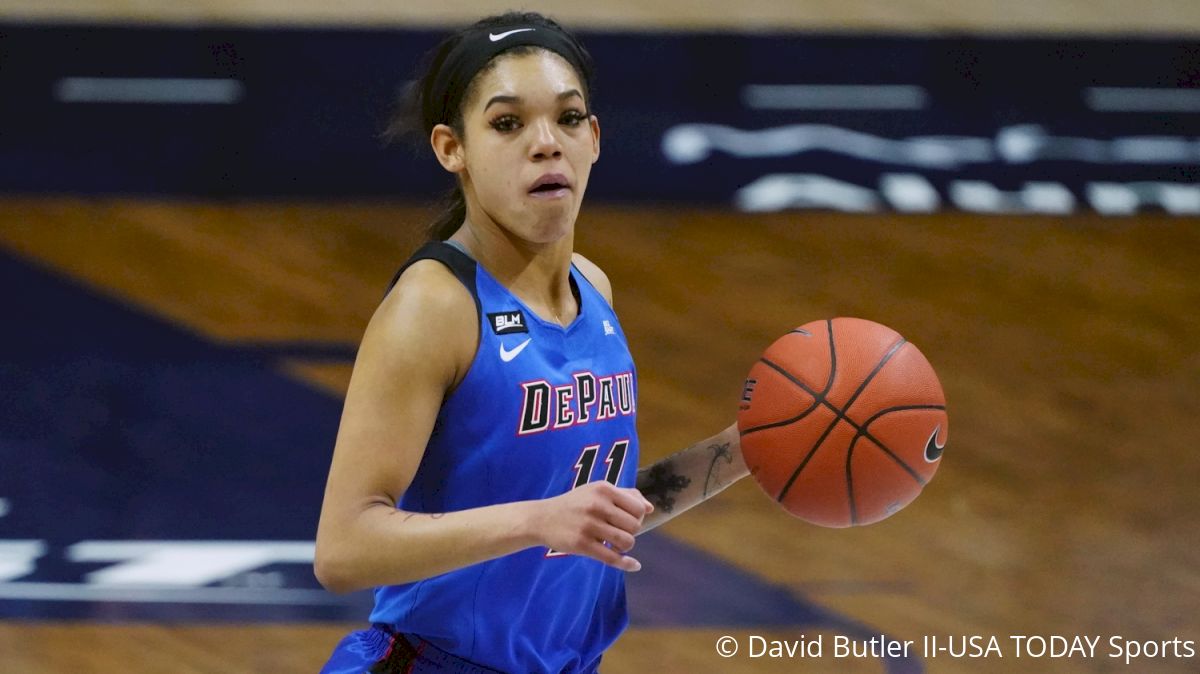 The status quo has prevailed most weeks in the Big East. The Connecticut women are undefeated. DePaul and Marquette have held steady in the second tier, not challenging UConn, but also avoiding losses to the bottom of the conference.
That was until last week when DePaul fell 83-72 to Creighton. Entering the game, Creighton was middling at 5-5 in the conference and 6-8 overall. The Blue Jays' best win, and only win against the top half of the Big East, came a week earlier against Seton Hall when they prevailed 77-76 in overtime.
Against DePaul, Creighton took the lead and the end of the first quarter and never looked back. Freshman Emma Ronsiek scored 27 points on just 12 shots—9-12 from the field, 3-3 from three and 6-6 from the line. DePaul got 17 points apiece from Sonya Morris and Lexi Held, but couldn't overcome a poor shooting night where they made only six of their 28 three-point attempts.
Bu Creighton's winning ways didn't last long. On Monday, they lost 65-41 to Marquette. Marquette has now won four games in a row and faces DePaul on Wednesday for possession of second place in the conference.
Rankings/Bracket Update
DePaul dropped five spots to #24 after their loss, while UConn still sits at #1. Marquette didn't make it into the top 25, but did receive one vote.
Over at Bracketology, UConn is still the #1 overall seed. Marquette and DePaul are both 8 seeds and Villanova once again remains in the "next four out."
Seton Hall is only one game back in the conference standings from Villanova, but they lost significant ground after falling to Creighton. To have a chance at the NCAA Tournament they likely need to run the table (including a game on February 27th) and score another quality win in the Big East Tournament.