NCAA
Tightened Schedules Mean Fewer Minutes For Walk-Ons
Tightened Schedules Mean Fewer Minutes For Walk-Ons
The impact of the strange college basketball season has meant walk-ons haven't had as many chances to see the court.
Feb 26, 2021
by Jerry Beach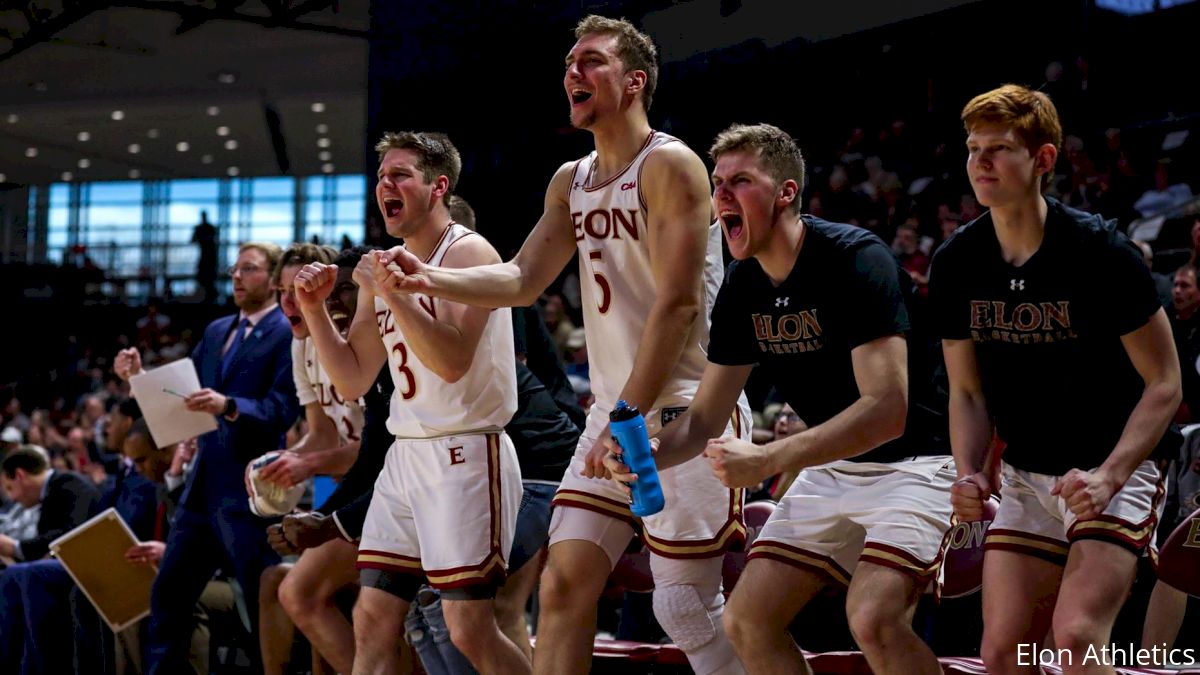 The life of a walk-on is not a glamorous one, but it's generally a predictable one.
He'll play a lot in practice, get to enjoy the perks of being a Division I athlete and even enjoy a higher profile amongst his fanbase than some teammates who play a set but infrequent amount of minutes. After all, nobody blinks an eye when the guy who plays eight minutes a game plays his eight minutes, but everyone knows to look to the end of the bench in the latter stages of a blowout to see if the walk-on is finally shedding his warmups.
But like everything else in 2020-21, the predictable pace of a walk-on has been disrupted during a season played in the midst of a pandemic. In the CAA, most walk-ons are practicing more than usual for teams whose practice schedules have been impacted in one way or the other by the coronavirus. Their actual playing time, though, has been scattered due to a variety of reasons — some by schedules shortened due to the pandemic and some by the vagaries of the season.
Hofstra was the only CAA team to play two games each of the first seven weekends of the league season, which gave walk-ons Carl Gibson Jr. — a sophomore who appeared in five games last season — and Cole Eiber plenty of time to play in practice while the Pride's starters rested or recovered from injuries.
But Gibson and Eiber have yet to play a second of game action. Hofstra didn't play its usual November or December game against a non-Division I foe this season, and every game it has played has been decided by fewer than 20 points. The Pride trailed by nine points at the half of its most decisive win, a 73-58 win over Fairleigh Dickinson on Nov. 30, and absorbed a game-ending 14-0 run by Delaware in a 74-56 loss to the Blue Hens on Jan. 15.
Eiber, who walked on to the team as a graduate transfer, was going to start the home finale against Charleston on Feb 21, but the game was canceled after Hofstra had team activities paused by a positive coronavirus test.
The lack of playing time for the walk-ons was on acting head coach Mike Farrelly's mind long before the chance to give Eiber a couple regular season minutes disappeared. Not only did Farrelly play three seasons as a walk-on at Saint Joseph's, but he spent the previous four seasons coaching Connor Klementowicz, who developed into a cult hero on campus while becoming just the third four-year walk-on at Hofstra in the last 25 years.
"I'm more aware of it than anybody — I was dying for us to be up 20 with a minute to go so I could get them in there for a minute," Farrelly said. "I wish that I could have gotten the guys in, but I don't think the situation has really presented itself."
Towson walk-ons Chris Caliguiran and Greg Cross have been practice mainstays for a team hammered by injuries as well as three coronavirus pauses. Yet with the Tigers playing just one game decided by more than 15 points — the season opener against defending national champion Virginia — Caliguiran and Cross have combined to play just six minutes spread out over three games.
"We didn't have a full team before we got hit with COVID (and) we had some injuries going on," Towson head coach Pat Skerry said. "Those guys — one thing about them, they were ready to go everyday and they were incredibly helpful."
Last year, Caliguiran, Cross and Justin Patterson combined to score 22 points over 63 minutes.
"Never enough (playing time) for those guys," Skerry said.
James Madison walk-ons Tyce McNair and Hollman Smith have combined to score seven points in 16 minutes this season. But in the couple days before the Dukes played VCU on Dec. 22, head coach Mark Byington thought McNair, the team's third-string point guard, might get a lot more playing time than usual.
"We were down Vado Morse and Jaylis Harvey and we're about to go get pressed for 40 minutes," Byington said. "I said (to McNair) 'You know you're going to have to be ready to go in today.' His eyes just got huge."
McNair and Smith remained on the bench as James Madison almost overcame a 21-point second half deficit before falling, 82-81. But at least the duo got to travel with the Dukes, which they haven't been able to do all season.
"A couple times they didn't travel with our team, which I hate, because we're trying to keep our (traveling) numbers down," Byington said.
While Hofstra and Towson have played games too close to allow for a walk-on or two, Elon walk-ons Lars Nilson, Ben Daugherty and Charlie Mendys have combined to score six points (all by Nilson) in 66 minutes in just 14 games — including five CAA games decided by at least 20 points as well as a win over Division III North Carolina Wesleyan. Last season, the Phoenix's walk-ons combined for eight points in 32 minutes over 34 games.
UNC Wilmington's Brent Jenkins hasn't appeared in a game since Dec. 23, but the 50 minutes he played while getting on the floor in six of the Seahawks' first 10 games represent more playing time than he got last year, when Jenkins scored 26 points in 48 minutes spread out over 15 games.
Playing time has been more sporadic for walk-ons at the other four schools — or, more accurately, three schools, since Northeastern hasn't had a walk-on the last two seasons.
Charleston's lone-walk on, Jeff Pizano-McInnis, was scoreless in two minutes against Elon in a 71-53 win on Feb. 13. The Cougars' walk-on last season, Zach Rabinowitz, scored seven points in five minutes over two games, including a Senior Day start.
William & Mary has played five games decided by more than 20 points. But with the Tribe embarking upon a rebuilding plan in the post-Nathan Knight era, walk-ons Austin Washburn, Miodrag Dronjak and Kurt Samuels have combined to score one point in 16 minutes while late-game action in lopsided games is doled out to scholarship freshmen and sophomores. Last season, Washburn and Dronjak scored 11 points in 24 minutes.
Fred Rullo Jr. and O.D. Ogunbo have scored one point in six minutes for Delaware. Last season, Rullo and Davis Long combined for two points over 21 minutes.
Drexel walk-ons Anto Keshgegian and Julian Adams have played four games apiece. Adams played in just three games combined in his first two seasons.
The relatively increased action for Adams underlines a universal truth about walk-ons, whether they are playing in the midst of a pandemic or during a more routine season: Their playing time is both a just reward and not nearly generous enough, all at the same time.
"Small minutes here and there," Drexel head coach Zach Spiker said "Not enough to really appreciate what (they've) done for us."
---
Jerry Beach has covered Hofstra sports since arriving on campus in the fall of 1993, when Wayne Chrebet was a junior wide receiver wearing No. 3, Butch van Breda Kolff was the men's basketball coach for the East Coast Conference champions and Jay Wright was a little-known yet surely well-dressed UNLV assistant coach. Check out Jerry's book about the 2000 World Series here and follow him on Twitter at @JerryBeach73.