MEAC
High-Flying Anthony Tarke Of Coppin State Is A Bonafide Superstar
High-Flying Anthony Tarke Of Coppin State Is A Bonafide Superstar
One player in all of Division I basketball ranks in the top 40 for both blocked shots and steals per game: Coppin State's Anthony Tarke.
Mar 2, 2021
by Kyle Kensing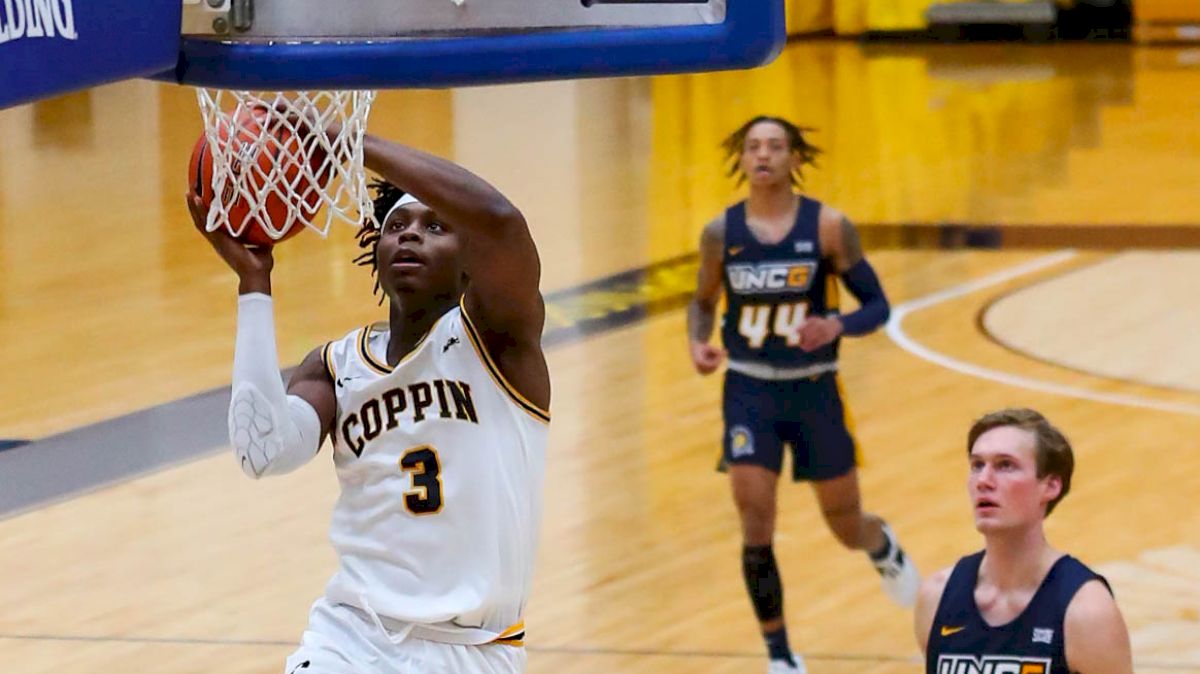 One player in all of Division I basketball ranks in the top 40 for both blocked shots and steals per game: Coppin State's Anthony Tarke.
Tarke — who is No. 38 at 1.9 blocks per and sixth with 2.67 steals — just might be the most impacting defensive player in college basketball. He blocks shots with the consistency of a 7-footer, yet at 6-foot-6 is the shortest player ranked in the NCAA's top 50 in the category.
He anticipates and moves with the quickness of a point guard on the ball and jumping into passing lanes.
No matter where Tarke falls in a conversation of the best defenders in the nation, he is inarguably one of the most unheralded stars in the game.
Despite producing defensive numbers no one in the country can match, Tarke was not named a semifinalist for the Naismith Defensive Player of the Year.
Where is @AnthonyTarke on this list! Leads the @meacsports in rebs, blocks & steals. Of all players with 50 steals this season, only one has 10+ blocks. Anthony Tarke has 40 blocks!

at Duke: 2 blk, 5 stls
vs UNCG: 4 blk, 4 stls
at VT: 4 stls
at Georgetown: 5 stls https://t.co/rxT9dyUXPf

— Coppin Sports (@coppinsports) February 28, 2021
Tarke fuels the Coppin State defense, which leads the MEAC in adjusted defensive efficiency per KenPom.com, ranks No. 44 nationally in 3-point defense (30.7 percent allowed) and No. 43 in percentage of defensive possessions resulting in steals (10.9 percent).
With the MEAC Tournament to come and a spot in the NCAA tournament at stake, the Eagles concluded the regular season tied atop the North division with Norfolk State and winners of three straight — including a win at Norfolk State.
Awards or no, Tarke is having one of the most impressive individual seasons of any college hooper.
But those who know, know — like Duke coach Mike Krzyzewski. In his postgame press conference following the season opener between the Blue Devils and Eagles, Coach K referenced Coppin State coach Juan Dixon, who in his own playing career at Maryland, built a reputation as one of the single greatest defenders in college basketball history.
"In the history of me being here, he is one of the greatest competitors we've ever faced and one of the great guys with his Maryland teams," Krzyzewski said. "They played with that toughness."
The Eagles gave Duke all it could handle in Cameron Indoor Stadium, with Tarke's five steals and two blocks setting the defensive tone.
And it wasn't even for his defensive numbers that Coach K shouted him out, but rather Tarke's ability to go to work offensively against Duke defenders. His 22-point, nine-rebound effort gave a blue-chip-filled class of Blue Devils an introduction to a higher level of basketball.
"It's your first collegiate game and all the sudden, [Anthony Tarke] backed you down. He's 230, 6-foot-6, and if you don't use your forearm and use your hand, it's a foul," Krzyzewski said. "There's so much to learn from."
Balancing his defensive prowess with scoring punch, Tarke is uniquely well-rounded and capable of feeding one side of his game with the other.
In one prime example against Morgan State, he closes out to block a 3-point attempt on the wing and creates a fast-break opportunity.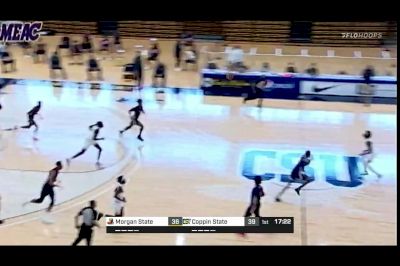 "He's a game-changer for us," Dixon said following the Duke game, Tarke's debut after transferring in from UTEP. "When we started this recruiting process in April with Tarke, it's a guy we knew could take this program to a level where it's never been."
Considering the 2021 season marks the 24th anniversary of legendary coach Fang Mitchell leading Coppin State to the first-ever MEAC NCAA Tournament win, a defeat of second-seeded South Carolina in the 1997 Southeast Regional, Tarke helping take the Eagles to levels they've never reached is quite high praise.
But also, not unrealistic.
---
Kyle Kensing is a freelance sports journalist in southern California. Follow him on Twitter @kensing45.