Women's BIG EAST Basketball
Big East Women's Hoops: 5 At-Large Teams Eyeing The NCAA Tournament
Big East Women's Hoops: 5 At-Large Teams Eyeing The NCAA Tournament
UConn is dancing, but what about Villanova? We look at five teams somewhere on the "at-large" spectrum of NCAA tournament entries.
Mar 4, 2021
by Kyle Kensing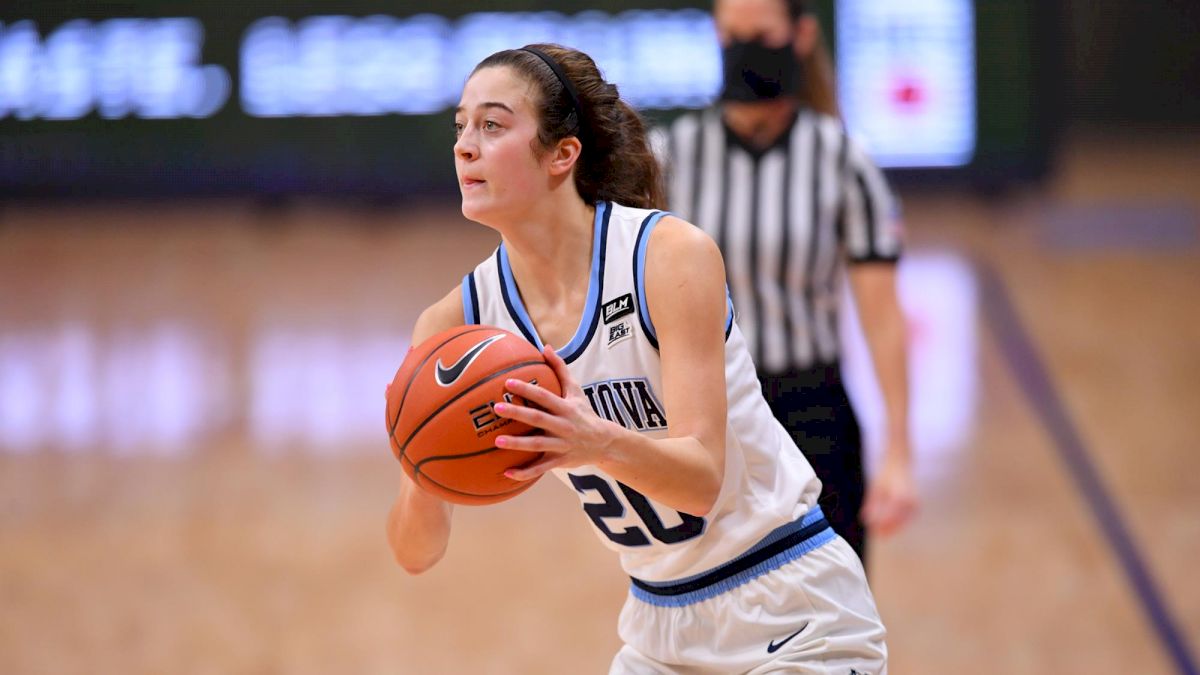 March is here and Madness descends on Mohegan Sun Arena, host site of the Big East Tournament.
Any of the conference's members can make a run to the NCAA Tournament by winning the Big East Tournament — this is a good time to remember that 2021 marks the 10-year anniversary of Kemba Walker carrying UConn from the bubble to the national championship over an unforgettable journey that began in the men's tournament at Madison Square Garden.
Watch the 2021 Big East Women's First Round LIVE on FloHoops
If you're seeking a Walker-esque run in Connecticut this March, the Big East has candidates like Seton Hall's Andra Espinoza-Hunter and Villanova's Maddy Siegrist.
Barring a Big East Tournament championship, though, the conference begins its postseason with five realistic at-large candidates for the Field of 64.
CONNECTICUT
Record: 21-1
NET Ranking: 2
Though there will not be fans at the Big East Tournament in the traditional sense, Connecticut has something of a home-court advantage. The Huskies are playing just 40 minutes from home in what is ostensibly their event to lose.
Of course, the NCAA Tournament itself was recently the UConn Invitational. Despite going a whole five years since their last national championship, the Huskies remain college basketball's benchmark. The question isn't if UConn is in the field, but rather if it wins its first title since 2016...and how incredible Paige Bueckers' first March will be.
DePAUL
Record: 14-7
NET Ranking: 69
What had been one of the hottest teams in the nation hit an unfortunate snag down the stretch of the regular season. DePaul dropped three of its final four, including a regular-season finale defeat against a previously struggling Butler bunch.
The Blue Demons' last-season struggles make their opening-round matchup with Villanova a must-win for at-large hopes. DePaul's high-tempo offensive style produced 81-plus points in each of the team's first four games in the month of February — all wins — and can get rolling again at Mohegan Sun.
MARQUETTE
Record: 17-5
NET Ranking: 34
Outside of UConn, Marquette is the Big East's most sure thing at-large candidate. The Golden Eagles won five straight before the regular-season finale, in which they gave UConn a handful in a 63-53 loss.
Wins over Villanova and DePaul down the stretch of the regular season bolstered Marquette's already-impressive NCAA Tournament resume. Versatile wing Selena Lott is the kind of difference-maker who can take a team far in March.
Marquette draws the winner of a 1st Round matchup between Providence and Butler.
SETON HALL
Record: 14-6
NET Ranking: 50
Seton Hall rides a five-game winning streak into the Mohegan Sun, a nice turnaround after the Pirates dropped three straight to open February. Evaluating Seton Hall for NCAA Tournament purposes requires separate consideration for the second half of the season: Espinoza-Hunter's addition to the roster midway through flipped a switch for the Pirates.
Quality wins over Marquette and Villanova help Seton Hall's resume, but the Pirates will not want to risk a slip-up against either Creighton or Georgetown in the Big East quarterfinals. Creighton in particular has gotten hot late in the season, picking up wins over DePaul and a one-point, overtime defeat of Seton Hall.
Advancing to the semifinals strengthens Seton Hall's; a semifinal win should lock the Pirates into the field.
VILLANOVA
Record: 14-5
NET Ranking: 72
The Big East's NCAA Tournament hopeful most in need of a huge Big East Tournament is Villanova. The Wildcats have a strong record, but their resume lacks many signature wins. You have to go back to early January for a defeat of Seton Hall for Villanova's last victory against a Tournament-caliber opponent.
Villanvoa will certainly have opportunities to make its case, however, starting right away with DePaul. Beat the Blue Demons, and that almost assuredly sets up a semifinal against the ultimate resume-booster, UConn.
---
Kyle Kensing is a freelance sports journalist in southern California. Follow him on Twitter @kensing45.