2021 Sunshine Slam
2021 Sunshine Slam: Eight-Team Tourney In Daytona Beach Wide-Open
2021 Sunshine Slam: Eight-Team Tourney In Daytona Beach Wide-Open
The eight-game championship rounds will show off a smorgasbord of hoops sure to fit fans' appetites heading into Thanksgiving week.
Nov 10, 2021
by Briar Napier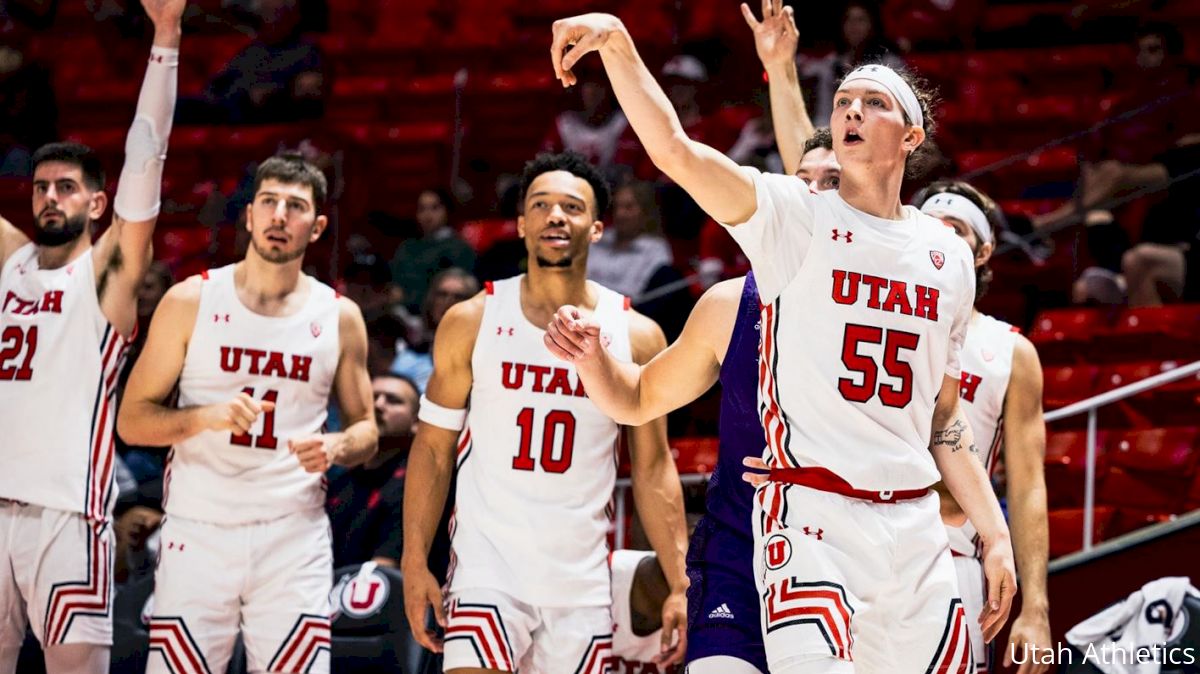 As the waves crash the shores of Daytona Beach, Florida, late this November, a parade of men's college hoops teams will be dueling it out for hardwood supremacy just a block away.
The 2021 Sunshine Slam—a two-day, eight-team tournament contested at the Ocean Center in the heart of Daytona Beach—is part of the numerous college basketball matchups you can catch live on FloHoops. A mid-major-heavy showcase with some notable power-conference schools mixed in, the eight-game championship rounds will show off a smorgasbord of hoops sure to fit fans' appetites heading into Thanksgiving week.
But even before the excitement in the Sunshine State tips off, a regional round at various campus sites will go forth in the days leading up to the event, ensuring each team gets three games against quality competition and testing where programs are at early in their seasons. Once the championship rounds come on Nov. 20 and 21, the eight teams within will battle in two separate four-team bracketed tournaments—with games streamed all the way to (and including) the title games on FloHoops.
Just who are the teams making up the field, then? Take a look below at what to look for ahead of every team's bashes near the beach.
Utah
The returners: It's a time of adjustment right now for the Utes. Established coach Larry Krystkowiak was fired in the offseason after a decade at the helm, leaving former Utah State coach Craig Smith in charge. He has to deal with replacing a multitude of players as a result, including forward Timmy Allen, who transferred to Texas after leading Utah in scoring last year. Junior 7-footer Branden Carlson (9.4 points, 4.6 rebounds per game) is going to have to make a leap this season as Utah's top returner. Senior forward Riley Battin, who started nine games as a junior, is likely going to be needed to help stabilize a ship with lots of moving parts, as well.
The freshmen: There's just two, one true and one redshirt. Serbian guard Lazar Stefanovic is the first-year newcomer, coming to Salt Lake City after some time playing internationally with his country's national team and developing under the youth system at Partizan, one of Serbia's top basketball clubs. Redshirt freshman Harrison Creer didn't play last season.
The transfers: If Smith is going to find success in Year 1, it'll be helped by the fact he made shrewd pickups in the transfer market. A pair of Utah State transfers followed their coach down I-15 from Logan to Salt Lake City in senior guard Marco Anthony (10.0 points, 4.8 rebounds) and sophomore guard Rollie Worster (9.1 points, 3.5 assists). Illinois State transfer Dusan Mahorcic (9.9 points, 7.2 rebounds) is a big-bodied big man, while 6-foot-6 forward Bostyn Holt is coming off a junior college national title as a sophomore. But the golden get of the class is probably UNLV transfer David Jenkins Jr., a marksman shooter (40.9percent from 3) with a 14.8 point-per-game average from last year.
Sunshine Slam games:
vs. Bethune-Cookman at 10 p.m.* Nov. 15 (regional round)
vs. Boston College at 5 p.m. Nov. 20 (championship rounds)
*All times Eastern (schedule subject to change)
Rhode Island
The returners: The Rams are clearly coach David Cox's team, now in Year 4 of his tenure after Dan Hurley took URI to back-to-back NCAA Tournaments in 2017 and 2018. Cox hasn't hit those heights yet, but if he wants to get there, he will likely have to lean heavily on guard Jeremy Sheppard. Sheppard was the team's second-leading scorer (11.3 points per game) from a year ago and the top returner after highly-coveted transfer Fatts Russell jetted off to Maryland. Center Makhel Mitchell and forward Antwan Walker are the main inside presences coming back, and guard Malik Martin (10 starts last year) will probably need to shoulder some more weight in the lineup if the Rams are to be title contenders in Daytona Beach.
The freshmen: Rhody's batch of freshmen is unproven, but promising. Guard Tres Berry and forward Ileri Ayo-Faleye redshirted last year while Rhode Island native Sebastian Thomas reclassified from the 2022 to join the Rams a year early, scoring 13 points off the bench in his exhibition debut against Johnson & Wales this month. Forward Abdou Samb and guard Parnell Pierre, meanwhile, could be possible redshirts.
The transfers: The Rams just have one, but he's a big one. It can't be overstated how crucial it was for Cox to nab the commitment of Ball State grad transfer Ishmael El-Amin. A second team All-MAC nominee as he posted 16.2 points per night for the Cardinals, El-Amin will be thrust in immediately to fill in the production void left by Russell in the backcourt. El-Amin led the MAC in league play free throw percentage and scored in double figures in all but three of 23 games, cracking the 20-point barrier in eight of them. Losing a player like Russell hurts, but gaining a player like El-Amin to replace him smooths the transition.
Sunshine Slam games:
vs. Bryant at 6 p.m. Nov. 12 (regional round)
vs. Tulsa at 7:30 p.m. Nov. 20 (championship rounds)
Tulsa
The returners: The reigning American Athletic Conference Sixth Man of the Year might have to morph into a starter as the Golden Hurricane's top returner. Graduate guard Darien Jackson—who won the award—led the AAC in field goal percentage (64 percent) while averaging 7.6 points and 2.4 assists a game. But with Brandon Rachal (15.0 points) and Elijah Joiner (11.3 points) out of the picture, it'll be up to the veteran Jackson to command the backcourt. Keyshawn Embery-Simpson (7.3 points in 16 starts) is probably Jackson's running mate, while Rey Idowu (7.9 points, 3.8 rebounds) will be the best returner in the post.
The freshmen: Coach Frank Haith stayed within city limits to get Tulsa native Anthony Pritchard, a 6-3 guard who averaged 22.9 points a night as he took his high school to the state semifinals. Haith went to the prep school level, however, to find 6-5 guard Gavyn Elkamil, who spent his senior year at Link Academy in Missouri to test himself against tougher foes than the ones he found while playing at Pittsburg (Kan.) High School. To round out Haith's three freshman recruits is Sterling Gaston-Chapman, a 6-5 guard who averaged an over 19-point, 12-rebound double-double his senior year and will surely help a poor defensive rebounding team last year. Tulsa allowed 32.1 percent of shots last year to be rebounded by the offense, which ranked 313th in Division I.
The transfers: Haith plucked four names from the transfer portal, two each from the D-I and junior college levels. 6-4 graduate guard LaDavius Draine was a 1,000-point scorer at Southern Miss, while UT Arlington transfer Sam Griffin notched 13.3 points per game last season while shooting 39 percent from 3-point range. Ukrainian center Nikita Konstantynovskyi is Tulsa's new tallest player at 6-10, transferring after a year at Northeastern Oklahoma A&M where he averaged 11.1 points, 8.0 rebounds and 2.1 blocks. JUCO transfer Tim Dalger was the other get, a 6-7 forward that went for 18.5 points and 8.1 rebounds at Independence CC (Kan.).
Sunshine Slam games:
vs. Air Force at 1 p.m. Nov. 13 (regional round)
vs. Rhode Island at 7:30 p.m. Nov. 20 (championship rounds)
Boston College
The returners: It's a brutal start to life at Boston College for new Eagles coach Earl Grant, who has to replace the team's top four scorers on a group that went 4-16 in 2020-21. He and BC fans are hoping this is the year former consensus top-50 guard recruit Makai Ashton-Langford has an elite breakout after two subpar seasons at Providence and a decent first campaign in Boston (9.6 points, 3.3 rebounds, 1.7 steals). But while Ashton-Langford had 12 starts by himself, the remainder of the returners had 15 starts combined. Center James Karnik (6.8 points) and guard DeMarr Langford Jr. (6.7 points) make up the bulk of those, but graduate forward Frederick Scott (7.6 points, 3.9 rebounds) is looking for a comeback year after a knee injury sidelined him most of last season.
The freshmen: Such turnover in the roster requires a bunch of new faces, and Grant found some in a quartet of freshman recruits. Freshman guard Kanye Jones was originally a Grant recruit when he was the coach at College of Charleston, but Grant honored Jones' scholarship offer once he accepted a deal to be the Eagles' coach. Guard Jaeden Zachary was a 42 percent 3-point shooter after a year in JUCO ball and forward Devin McGlockton was a double-double a night, and all-state, in Georgia. But by far Grant's best poach on the recruiting trail was four-star forward Gianni Thompson, a Massachusetts native who was ranked the second-best high school player in the state for 2021 by ESPN.
The transfers: Grad transfer Brevin Galloway followed Grant from College of Charleston and will suit up for him again in the ACC following a season that was going well (15.0 points a night) before a season-ending injury in December. A good defender who earned a spot on the Colonial Athletic Association All-Defensive Team in 2019-20, he'll undoubtedly help a unit that let teams gouge BC for 56.8 percent from inside the arc last season. Drexel transfer T.J. Bickerstaff started all 20 games for the Dragons last season while averaging 10.2 points and 5.2 rebounds, while Mississippi State transfer Quinten Post—albeit a lanky 7-footer—is more of a project, having just averaged 7.4 minutes a game over two seasons in Starkville.
Sunshine Slam games:
vs. Holy Cross at 7 p.m. Nov. 12 (regional round)
vs. Utah at 5 p.m. Nov. 20 (championship rounds)
Air Force
The returners: Air Force, like the rest of the service academies that play D-I hoops, has unique challenges to operate around, like height limits (6-8 for the Air Force Academy) and being bounded to mainly four-year players. The good news is that every player on this year's roster already has experience under coach Joe Scott in some form, making chemistry building easier. Senior guard A.J. Walker could evolve into a star in the Mountain West after a 15.3 point-per-game average last season, a mark good enough to get him onto the league's third team. The Falcons were one of the nation's worst rebounding teams last season—they often are due to the height limitations—but top-returning forward Nikc Jackson (8.2 points, 3.4 rebounds) at least brings a bit of stability for that department to grow. But that duo will need lots of help from an inexperienced squadron behind them: Carter Murphy and Camden Vander Zwaag were the only other two players to start games last year, and they started six combined.
The freshmen: There are currently no freshmen on the Falcons' roster.
The transfers: No player transferred to Air Force in the offseason, which is commonplace at the service academies due to requirements for admission, such as a lengthy application process and serving on active duty after graduation.
Sunshine Slam games:
at Tulsa at 1 p.m. Nov. 13 (regional round)
vs. Holy Cross at 2:30 p.m. Nov. 20 (championship round)
Holy Cross
The returners: It helps the Crusaders a lot that last year's leading scorer Gerrale Gates decided to return (16.4 points), softening the blow of having near-equal Austin Butler (16.1 points, 7.6 rebounds) transfer to Charlotte. Holy Cross struggled in many facets of its game in 2020-21 but were a solid outfit stroking the ball, helped only by the fact the 40 percent 3-point mark Judson Martindale notched as a freshman, had another offseason to improve. Guard R.J. Johnson (8.5 points, 4.3 assists) also adjusted well to the college game in his freshman year, over doubling-up any other teammate in assists per night. But returners are thin in the post outside of Gates, putting pressure on sparingly-used forwards Louth-M Coulibaly and Michael Rabinovich to fill the gaps.
The freshmen: Forward Austin Lewis (6-10) could give the Crusaders some extra paint depth based on height alone, but 6-5 guard/forward Caleb Kenney could do it based on production, averaging a double-double in high school with the bragging rights of blocking eight shots in a single game. Diminutive point guard Kyrell Luc scored 1,000 points in just two varsity seasons at Massachusetts prep power Brimmer and May, despite standing at just 5-10. Guard Tomer Oron averaged 22.4 points and 8.2 rebounds a game his junior year playing ball on the New York City high school scene, where his senior season was canceled due to COVID-19.
The transfers: There's only one in 6-5 New Mexico transfer Nolan Dorsey. The guard from North Carolina played just eight games and 65 total minutes for the Lobos, with his most notable performance being seven points, two rebounds and a steal in a Mountain West game against Utah State.
Sunshine Slam games:
at Boston College at 7 p.m. Nov. 12 (regional round)
vs. Air Force at 2:30 p.m. Nov. 20 (championship rounds)
Bryant
The returners: The Bulldogs have a real opportunity to play spoiler in Daytona Beach. Five players averaged double-figures scoring last season and four of them returned, including top scorer and All-NEC First Team nod Peter Kiss (16.6 points per game). It was a career year for the Rutgers transfer, who posted a triple-double against Central Connecticut State in January and was an effective shooter at 42.2 percent from deep. Chris Childs and Charles Pride (14.0 and 13.7 points, respectively) pair with Kiss to make a dangerous guard trio while 6-8 bruiser Hall Elisias (10.3 points, 7.6 rebounds) cleans up well down low. Depth is an issue as only five players started more than five games last season—including guard Luis Hurtado Jr., who started 16—but at least the first wave is a tough one to ride out, especially when Bryant plays one of the more high-tempo offenses in the country.
The freshmen: Bryant coach Jared Grasso's idea to combat the depth squad issues his team may have suffered last season was to replenish with youth: there are six true freshmen on the roster. Forward Josh Ozabor's name stands out first as an alum of IMG Academy in Florida, then Grasso elected to go with an east coast-heavy approach for the rest of his recruitment. Forward Mike Marshall is a leaper, winning the Massachusetts high jump crown while being a 17.5 points per game scorer, while guard Liam Dunfee joins him as a fellow Massachusettsan. Former NBAer Mike Iuzzolino's son of the same name is also in the fray, as is New Jersey recruit and 20-point-averaging Max Zakheim.
The transfers: Extra bodies never hurt, but none of Bryant's transfer additions are overly eye-popping at first glance. Milwaukee redshirt freshman transfer Grant Coleman is probably the most accomplished add as he started seven games and averaged 5.1 points a game with the Panthers. Graduate forward Greg Calixte had a bizarre four-year career at George Mason where he regressed every year from freshman to senior in points, rebounds and minutes. Guards Adham Eleeda (Northern Kentucky) and Tyler Brelsford (George Washington) round out the bunch after averaging 5.0 and 4.4 points a night, respectively.
Sunshine Slam games:
at Rhode Island at 6 p.m. Nov. 12 (regional round)
vs. Bethune-Cookman at noon Nov. 20 (championship rounds)
Bethune-Cookman
The returners: Welcome back, Wildcats. Bethune-Cookman sat out the 2020-21 season due to COVID-19 concerns and got a new coach in the meantime in former NBA All-Star Reggie Theus. All that volatility meant that only one (!) player stuck around from two years ago to suit up for the Wildcats this season, sophomore guard Joe French. It helps that he was a solid contributor, too, starting 14 games and averaging 8.5 points a game as the team's top deep threat (43.5 percent from 3) and three-throw shooter at an incredible 94.7 percent, albeit on just 19 shots. But as the lone remaining piece on an almost-entirely revamped roster, he'll have a new leadership role to undertake in his (delayed) Year 2.
The freshmen: Mikey West, Shakur Poteat and Aaron Jasper are the trio of Theus commits for his inaugural recruiting class in Daytona Beach. West originally committed to the program in Dec. 2019 and has stuck with his choice ever since, while Poteat is a Florida native that averaged 18.0 points a game his senior year at Jones High School in Orlando. Jasper is a 6-2 guard hailing from Maryland.
The transfers: There are a lot of names in this section. Some of them, including guard Collins Joseph and forward Calvin Poulina, have been long-pledged to the Wildcats since the tenure of previous coach Ryan Ridder as JUCO commits. Theus' priority, however, was to make Bethune-Cookman's retooled team full of players with experience at D-I programs, with eight different players having been involved with such teams. However, almost all of them were sparingly-used pieces to which it's anyone's guess how they'll mesh when together. Guard and Samford transfer K.J. Davis has some breakout potential, having scored 7.6 points per game in 17 starts as a sophomore at East Carolina in 2018-19.
Sunshine Slam games:
at Utah at 10 p.m. Nov. 15 (regional round)
vs. Bryant at noon Nov. 20 (championship rounds)