2021 Naples Invitational
Naples Invitational: Mid-Majors Tussle In Three-Day Tournament
Naples Invitational: Mid-Majors Tussle In Three-Day Tournament
The eight-team bracket will require the champion to win three games in three days from Nov. 22 to 24.
Nov 16, 2021
by Briar Napier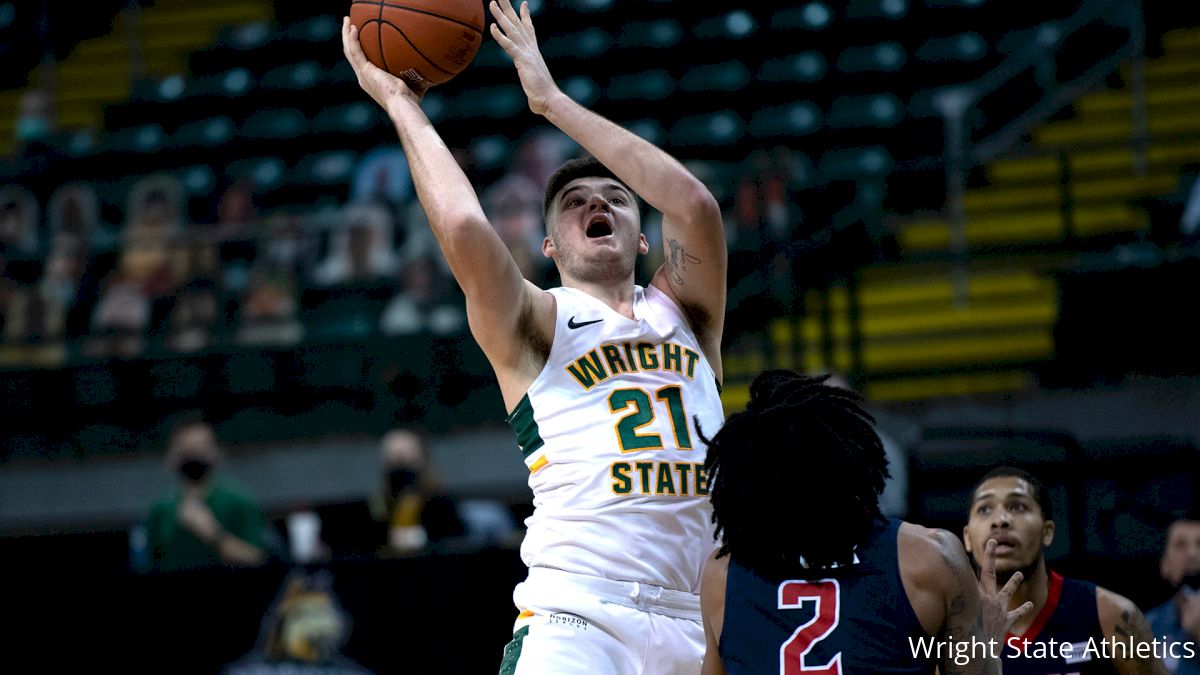 There's a lot to like about the field in the Naples Invitational later this month.
The event is chock-full of mid-majors with expectations and hopes for glory down the line in their seasons this year, and their first shots at it are by being the best of the bunch at the Community School of Naples, Florida. With every game broadcast live on FloSports, the eight-team bracket will require the champion to win three games in three days from Nov. 22 to 24, a grueling stretch that will make their stays in the Sunshine State feel much more like a work trip than a vacation.
Take a look at the schools on-hand and the players to watch in Florida, including key returners, fresh-faced freshmen and tantalizing transfers.
Last year: 17-7 overall (Missouri Valley Conference)
The returners: There's much buzz in Springfield over what's probably the most talented team of the Dana Ford era. The Bears return all five starters and 89 percent of its scoring from a squad that finished third in one of the nation's best mid-major leagues. Expectations were tempered a bit after a bad season-opening loss to Southeast Missouri State, but MSU is still almost certainly the favorite to win it all in Naples. Forwards Isiaih Mosley and Gaige Prim are one of the best one-two punches in the conference, with junior Mosely a candidate for MVC Player of the Year after rocketing up his average from 8.3 points to 19.8 points a game from his freshman to sophomore years. Guard/forward Keaton Hervey (43.6 percent from 3 last year) is a dangerous knockdown shooter, guard Demarcus Sharp (team-leading 3.7 assists a night in 2020-21) is the main distributor and guard Ja'Monta Black—who's been teammates with Mosley dating back to high school—can help carry the scoring load (9.6 points per game last year) when Mosley and/or Prim are having off nights.
The freshmen: There's just one listed on the roster and Missouri State didn't even have to leave town to find him. Guard Isaac Haney, a longtime Bears commit, played his final year at Springfield's Kickapoo High School where he won a Class 6 state championship on a loaded team that included current Missouri players Anton Brookshire and Trevon Brazile. It was a sweet end to a decorated prep career in which Haney finished No. 4 all-time in scoring in the state of Missouri, the first three years of which he spent balling out at small-school power Dora.
The transfers: It's rare when you're able to snag a school's all-time leader in a statistical category in the transfer market, but Ford did exactly that by poaching grad transfer Jaylen Minnett—IUPUI's all-time leader in 3-pointers made—from the portal. His 69 consecutive games with a triple was a Horizon League record and the fifth-longest streak in NCAA history, a run that was snapped this January. Then there's guard/forward Donovan Clay, who the Bears had to play against for two seasons while he was at Valparaiso but got the 6-foot-8 junior's services once he entered the portal. He averaged 10.1 points and 5.5 rebounds per game in his final year with the Beacons then got off on the right foot in his Missouri State debut against SEMO, earning the start and scoring 20 points on 8-for-10 shooting.
First game: vs. Long Beach State, 8 p.m. Nov. 22
Last year: 18-6 (Horizon League)
The returners: If you love watching hidden gems throughout mid-major basketball, you'll love junior forward Grant Basile. Already a talented producer at 15.0 points and 7.0 rebounds a night last season, he has begun shouldering more of the load for the Raiders with two-time Horizon League Player of the Year Loudon Love having graduated. That was clear in Basile's 37-point eruption in a loss to Marshall last week, a new career high. Junior guard Tanner Holden—who has scored 25 and 19 in Wright State's two games this year—can pick up the slack right behind Basile, too. One of his partners in the Raiders' backcourt, junior guard Tim Finke—a career 39.8 percent 3-point shooter at Wright State and Horizon All-Defensive Team nod last season—is a 3-and-D guy that can give teams fits on both ends of the floor.
The freshmen: Two Ohioans made up coach Scott Nagy's recruiting class this past offseason. Guard Keaton Norris has already proven to be a helpful piece off the bench, dishing out four assists and notching two steals in the game against Marshall. The assist mark matched his average from his high school junior days, where Norris averaged 11.5 points and 4.0 rebounds per night with it for Hilliard Bradley High School in Hilliard, Ohio. Center A.J. Braun is a Dayton native and is tied with Basile as the Raiders' tallest player at 6-9, but hasn't played in either of Wright State's games thus far. He had a decorated career at Bishop Fenwick, shooting 41 percent from 3 while notching 16 double-doubles in 2019-20.
The transfers: Nagy stuck to the Horizon League to find Milwaukee transfer C.J. Wilbourn, a 6-7 forward/center that started 42 of 46 possible games with the Panthers with a Horizon All-Freshman Team nod during the 2019-20 season to boot. His averages were never mind-blowing (4.8 points, 3.0 rebounds per game over two seasons) but his 57.2 percent field goal percentage while at Milwaukee indicates his comfort with the basketball, fitting right in with a Wright State team that was more than comfortable finishing inside the 3-point arc (53.8 percent from 2-point range last season). Cornell transfer Riley Voss also finally gets to play a season of hoops again as the Ivy League didn't compete in 2020-21, with the Ohioan returning home following a junior season of 3.4 points and 2.5 rebounds a game with 15 starts for the Big Red in 2019-20.
First game: vs. George Washington, 2:30 p.m., Nov. 22
Last year: 13-13 (Ohio Valley Conference)
The returners: The "pandemic season" of last year seemed to really throw the Racers off-kilter, with their 13-13 record a step down after two NCAA Tournament appearances and at least 23 wins per year over the prior three seasons. Sure, having a player like current NBA star Ja Morant helps, but this is also a program that's had only one other year of .500 or worse since 1987. Murray State should be right in the hunt for the Ohio Valley title once again, especially if 6-10 junior forward K.J. Williams morphs into a star. His career high 32 points in the Racers' season opener—albeit against NAIA school Cumberland—were certainly a good sign. Junior guard Tevin Brown is a good scorer (14.7 points per game last year) but an even better passer (4.3 assists per game) as he'll aim for his third straight All-OVC First Team selection. A big question ahead for coach Matt McMahon is finding who'll fill the void left by 12.7 a night scorer Chico Carter, who transferred to South Carolina in the offseason, but sophomore guard Justice Hill (12 points against Cumberland) could be the answer.
The freshmen: There aren't any true freshmen on the Racers' roster but there are four players with prior experience designated as such, whether that be for the COVID-19-induced extra year of eligibility or prior redshirts. The player with the most significant contributions was undoubtedly guard Dionte Bostick, who started the final 16 games of last season and was third on the team with 56 assists. Forward Nicholas McMullen also pitched in with a trio of starts to close out the season, averaging just 1.6 points and 1.6 rebounds a game. Guard Jackson Sivills started one game, while forward Matt Smith played 28 total minutes before an injury ended his season,
The transfers: A quintet of portal transfers moved to Murray State in the offseason, four of which have prior experience at the Division I level. Guard Carter Collins was a solid pickup from Davidson where he averaged 10.9 points per game and dished out a team-leading 59 assists last year while starting all 22 of the Wildcats' games. Former Eastern Illinois forward Jordan Skipper-Brown has experience playing against the Racers in the OVC and will now play for them after coming off a 10.2 points and 5.6 rebounds-per-game year for the Panthers. Guard Trae Hannibal was a role player for South Carolina for two seasons and forward D.J. Burns gets three years at MSU after two years at Southern. JUCO transfer forward Elijah Farr was the only transfer without past D-I cred but had the game for it at Olney Central College, averaging 16.3 points and 6.8 rebounds per game in his final season there.
First game: vs. East Tennessee State, 5:30 p.m.
East Tennessee State
Last year: 13-12 (Southern Conference)
The returners: For Desmond Oliver to be the Buccaneers' third head coach in three seasons—former coach Jason Shay resigned and became an assistant at Wake Forest in the offseason—it's an impressive job from Oliver to get some of the biggest contributors on his roster to stick around. The biggest name he got to stay was junior guard Ledarrius Brewer, a First Team All-SoCon nod that was ETSU's leader in scoring (16.2 points per game) that will need to pick up even more of the slack after SoCon Freshman of the Year Damari Monsanto transferred out of the program in the offseason. Guard David Sloan (11.1 points, 4.3 assists) had a great first year in Johnson City following his transfer from Kansas State and forward Ty Brewer (Ledarrius' brother) tallied 8.5 points and 4.0 rebounds a night. But beyond that, no returning player on the Bucs' roster averaged at least 6.0 points per game, meaning the Bucs will need someone to break out of their shell to get them back to their first NCAA Tournament since 2017. A candidate for that could be graduate senior Silas Adheke, who tallied 5.9 points and 6.0 rebounds shooting 52 percent from the floor.
The freshmen: Coaching turnover often means plenty of fresh faces get brought into the fold, and that's no exception with the Bucs as there are seven (!) true freshmen on the roster. ETSU could probably field a starting lineup just with freshmen and still have everyone playing their natural positions, with forward Kordell Charles—a three-star recruit by 247 Sports' rankings—featuring the most notable background as a grad of prep powerhouse IMG Academy. Guard Brandon Hall was at the forefront of a 33-1 team at Thornton Township High School in Illinois his junior season and guard Allen Strothers is the son of former NBAer Lamont Strothers. Center Matt Nunez is the Bucs' tallest player at 6-10 while forward Issac Farah is right behind him at 6-9. But perhaps the most intriguing recruit is guard Mohab Yasser, a 6-5 guard from Egypt who participated and excelled in several high-profile camps throughout Africa, also playing in his country's basketball league with club team Zamalek. Guard Cameron George rounds out the bunch.
The transfers: Siena transfer guard Jordan King got the start right away for Oliver's team in East Tennessee State's season-opening defeat to Appalachian State, though struggled a bit in the first game with just two points, four rebounds and four assists. There's potential for big numbers, however, as King was the Saints' third-leading scorer at 12.1 points per game as a sophomore in 2020-21. And though King went 0-for-5 shooting the 3-pointer against the Mountaineers, he clearly is capable of making the triple, judging by his team-leading 31 made treys for Siena last season. Freshman forward Jaden Seymour, who only played six games as a true freshman at Wichita State last season, also made the move to ETSU in the offseason.
First game: vs. Murray State, 5:30 p.m., Nov. 22
Kent State
Last year: 15-8 (Mid-American Conference)
The returners: Replacing a duo along the likes of Danny Pippen and Mike Nuga—who combined for 37.1 points, 14.2 rebounds and 4.4 assists per game between them—is a monstrous undertaking. But coach Rob Senderoff will certainly try and find a way to make up the difference. Getting back forward Tervell Beck helped, who averaged 11.7 points per game as he enters his fifth year of his college career following stints at both UNLV and Kent State. Guard Malique Jacobs was the Golden Flashes' runner-up in assists per game last year and added his mark of 2.0 steals per game last year to go along with it, a stat that helped his case to be selected for the All-MAC Defensive Team. However, Kent State's No. 1 in assists per game last year, guard Giovanni Santiago (4.1 assists in 2020-21), also returns, though with Pippen and Nuga gone will need to find new targets to distribute to on the court.
The freshmen: Committing to the Golden Flashes was a family affair for 5-10 point guard Jalen Sullinger, who committed to play for his uncle, Julian Sullinger, a former Kent State standout and current assistant coach with the program. And if the last name sounds familiar, it's because they are both related to Jared Sullinger, a former All-American at Ohio State and first-round draft pick of the Boston Celtics. Senderoff also nabbed 6-6 guard Julius Collins, who did well in an abbreviated senior season with suburban Chicago high school Hillcrest this past season, and 6-9 center Cli'Ron Hornbeak, an Ohio native that adds more height on a team that was already full of strong rebounders, having garnered offensive boards on 34.2 percent of possessions last season.
The transfers: Guard Sincere Carry has started every game he played at the collegiate level from the moment he began his three seasons at Duquesne to his debut with Kent State last Friday against Xavier. Carry averaged 11.9 points and an incredible 5.4 assists per game with the Dukes, a resume which included him leading the Atlantic 10 in dimes per night 5.8 in 2018-19, his freshman season, where he also led all freshmen nationally in steals per game (2.4). Georgia transfer Andrew Garcia will also have officially entered his sixth year of college basketball once January comes following his one-year stint in Athens and a three-year campaign at Stony Brook, where he was All-America East Conference in 2019-20. A pair of forwards finish off the quartet as Rhode Island transfer D.J. Johnson (4.3 points and 2.8 rebounds per game last year) and Vanderbilt transfer Akeem Odusipe (six points over 46 minutes last year) each signed on to play for the Golden Flashes.
First game: vs. James Madison, noon Nov. 22
Last year: 13-7 (Colonial Athletic Association)
The returners: Reigning CAA Player of the Year Matt Lewis sailed off to the NBA G League, but returning junior guard Vado Morse did a quality job playing second fiddle to him for much of this past season (14.4 points, 2.4 assists, 2.0 rebounds in 2020-21). The Dukes like to play wickedly-fast if possible—take their 135-40 win over NAIA school Carlow in the season opener as evidence—which could set up the likes of guard Jalen Hodge, who scored more points (21) than minutes played (19) against Carlow, for a breakout season. Forward Justin Amadi was named to the CAA All-Rookie team as he broke JMU's all-time season record for field goal percentage (69.5 percent) and has oodles of potential, posting a 15-point, 15-rebound night against Carlow in his sophomore debut, the latter of which was a career best. James Madison isn't big, as Julien Wooden is the tallest player on the roster at 6-8, meaning there's liable to be much responsibility on his plate and a hope to improve from his 8.0 point and 4.1 rebound averages as a sophomore.
The freshmen: The Dukes' four-player class included three guards, further emphasizing coach Mark Byington's insistence to run the floor on offense. Andrew McConnell, Jaylen Stinson and Devon Savage will all add backcourt depth for JMU, all of which made their debuts against Carlow off of the bench as they scored eight, seven and eight points, respectively. Shane Feden was the other freshman recruit on the list, with the 6-6 forward joining the Dukes as a preferred walk-on.
The transfers: If the Dukes didn't establish any other point of attack in recruiting from the portal this offseason, they at least got some winners. As James Madison hasn't made the NCAA Tournament since 2013, Byington ensured that the four transfers he brought this offseason to Harrisonburg all have some experience winning some silverware. Graduate guard Charles Falden started every game last season on a 23-2 Winthrop team that was a No. 12 seed in the NCAA Tournament, scoring 10.1 points in only 20.8 minutes as the Eagles' sub-heavy system got him used to playing at a breakneck pace. North Dakota transfer Tyree Ihenacho was the Summit League's Freshman of the Year last season after averaging 8.7 points, 5.6 rebounds and 4.2 assists and will have four seasons of eligibility remaining. Bruising 6-5 graduate guard Takal Molson had some struggles adapting at Seton Hall last season but was a First Team All-MAAC nod at Canisius before that, and 6-7 graduate forward Alonzo Sule started all 25 games for Texas State last season as it captured the Sun Belt regular-season title.
First game: vs. Kent State, noon Nov. 22
George Washington
Last year: 5-12 (Atlantic 10 Conference)
The returners: Getting junior guard James Bishop back, who exploded for 19.1 points per game in his first season with the Colonials after averaging 3.1 points as a freshman at LSU, was a major weight off the chest of coach Jamion Christian. Bishop is going to remain one of the focal points of the Colonials' offense thanks to his good distribution (5.1 assists per game) on top of his scoring prowess making him a dynamic offensive threat. How well Bishop can maintain that pace without running mates Jamison Battle or Matthew Moyer, who both left the program, will be an early-season point to follow. What'll help his cause is that junior forward Ricky Lindo Jr. is back, however, who was a double-double-a-night threat with averages of 11.4 points and 10.7 rebounds per game. But it's slim pickings on George Washington beyond that: Hunter Dean is the top 2020-21 returner behind Bishop and Lindo at 2.4 points and 2.9 rebounds per game. But there's also some good news: Amir Harris (5.8 points, 4.5 rebounds per game in 2019-20), a senior guard, will return after sitting out all of last year due to injury.
The freshmen: Based on accolades alone, GW fans have the right to be excited about the addition of 6-2 guard Brayon Freeman. A three-star recruit who played for power Huntington Prep in West Virginia, Freeman chose the Colonials over the likes of Florida, Oklahoma State, Ole Miss and UMass, keeping his relationship close with Christian—who originally gave him his first-ever offer when he was the coach at Mount St. Mary's. Forward Daniel Nixon also turned down some high-profile offers to go to George Washington, including Georgetown, Iowa and Ole Miss. Forward Tyler Warner adds some length at 6-10, and 6-1 guard Laziz Talipov will throw in talent that propelled him to 16.9 points and 5.0 assists per game during his senior year at the prep level.
The transfers: Three high-major transfers signed onto Christian's staff and bring a combined 204 games of Power 5-league experience with them. Though the one who played the least of the bunch, sophomore guard Joe Bamisile (13 games at Virginia Tech last year), might have the highest upside. Bamisile couldn't find rhythm in Blacksburg after committing to the Hokies as a consensus top-70 recruit in the 2019-20 offseason and will hop onto a mid-major program as he looks to find form on the court again. Then there's forward Ira Lee (Arizona) and guard Brendan Adams (UConn), who each have started games for their prior programs but never broke into the fold as night-in, night-out selections. Junior Qwanzi Samuels, a 6-9 forward from District Heights, Md., returned back to the D.C. area after two years at Florida Gulf Coast, as did D.C. native Bryan Knapp, a Cornell transfer who averaged 7.1 points and 2.3 rebounds over 27 starts in 2019-20, the last time the Big Red played as Ivy League schools didn't play a year ago.
First game: vs. Wright State, 2:30 p.m. Nov. 22
Long Beach State
Last year: 6-12 (Big West Conference)
The returners: It was a rough go for coach Dan Monson's crew last season as the Beach finished ninth in a pretty poor Big West. Therefore, it's little surprise that LBSU will need to replace its top-three scorers from the previous year as all left the program in some manner. That leaves forward Joe Hampton (10.3 points, 4.1 rebounds per game) as the top returner with a lot of new faces surrounding him that'll look to fill in the gaps. Guard Jadon Jones had some nice moments for the Beach last season as a freshman, starting 13 of 18 games while being named to the All-Big West Tournament Team, mainly off the back of a 17-point, 11-rebound game against Cal State Northridge in the tourney's first round. But guards Colin Slater and Drew Cobb along with forward Jordan Roberts got the starts with Hampton over Jones in LBSU's season-opening victory over Idaho in overtime, with Slater and Roberts popping off for 16 points each. Not a bad start to the season for guys who averaged 8.9 and 5.1 points a night, respectively.
The freshmen: A pair of players named A.J. were brought in by Monson's staff with the guard, A.J. Neal, a highly-touted recruit that was ranked No. 136 overall in the country by 247 Sports' rankings. The forward of the two, A.J. George, averaged 24 points and eight rebounds per night as a senior from Fresno, Calif., making him one of six Californians on the roster. Monson went global to find his final true freshman recruit in 6-5 guard Aboubacar Traore, who hails from Ivory Coast and played for an academy in his native country as well as at the prep level in Canada.
The transfers: Long Beach State picked up an All-American in the transfer portal. OK, yes, guard Joel Murray did it at the Division II level with West Texas A&M, but he was one of the best players in that division for a reason, averaging 23.3 points and 6.2 rebounds per game as he took the team to last year's D-II title game. Monson gave him the start in his debut against Idaho and he delivered as he dumped 28 points on the Vandals, making him a name to follow in Naples. In other names, Penn transfer guard Eddie Scott is back to playing with the Beach after the Quakers canceled their season with the rest of the Ivy League last year, while UAB transfer Tobias Rotegaard will look to break into LBSU's rotation after playing sparingly during the 2020-21 season with the Blazers.
First game: vs. Missouri State, 8 p.m. Nov. 22