2021 Women's Cancun Challenge
2021 Cancun Challenge: Baylor, Iowa Highlight Tourney
2021 Cancun Challenge: Baylor, Iowa Highlight Tourney
The tourney will showcase several teams that aspire to win their respective conference championships, and a few others who hope to make deep runs in March.
Nov 17, 2021
by Antonio Williams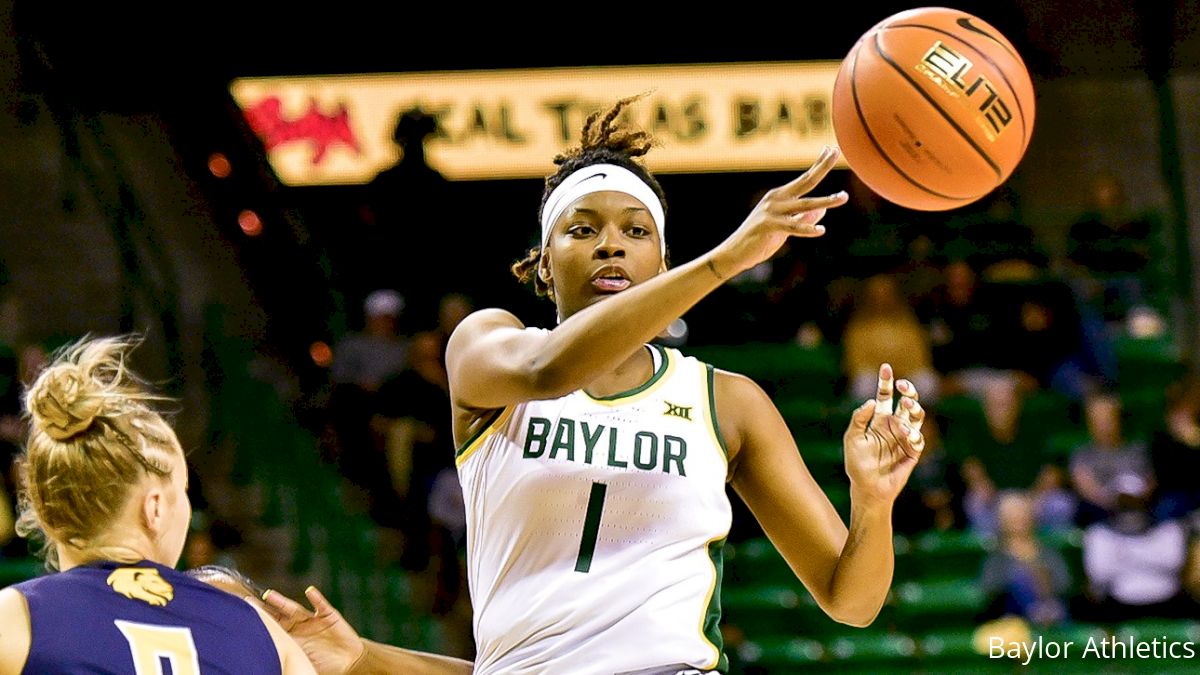 COVID halted numerous outstanding college basketball events in 2020, including the Cancun Challenge, which consistently features some of the best teams in basketball and makes for great hoops-watching as the calendar motors toward Thanksgiving.
Thankfully, the 2021 iteration of this event returns in full force, showcasing several teams that aspire to win their respective conference championships, while a couple of other teams in the field hope to make deep runs in the NCAA Tournament.
This season's Cancun Challenge field features four teams that earned NCAA Tournament berths last season (Baylor, UCF, Idaho State, Iowa) and two teams, Baylor and Iowa, currently ranked in the Top 10 of the AP Poll.
The field also boasts five other teams (Fordham, Houston, Idaho State, Seton Hall, UCF) selected to finish in the Top 3 of their respective conferences. With four teams competing in the Mayan Bracket and six teams in the Riviera Bracket, this stout field undoubtedly provides the backdrop for a collection of standout individual players on each team that deserve mentioning.
Mayan Bracket
Arizona State
The Sun Devils will depend on guard Taya Hanson to spark the team on both ends of the floor. Hanson shoots the ball well from the perimeter, functioning as one of Arizona State's primary outside threats, in addition to her high-level defense, both on the ball as well as anticipating in passing lanes for steals. Guard-forward Jade Loville, a transfer from Boise State, will also serve as another dependable scoring option with experience for Arizona State. The Sun Devils will receive defensive energy and shot-blocking from forward Mael Gilles, a transfer from Rutgers.
Baylor
The Nicki Collen era begins this season, as she replaces the legendary Coach Kim Mulkey at the helm for Baylor, after Mulkey departed for LSU. Expectations remain very high in Waco, especially since the 2021 WBCA Wade Trophy Winner, All-Everything forward NaLyssa Smith still dons the green and gold for Baylor. Smith serves as the focal point offensively as well as one of the defensive anchors for the Bears, due to her ability to protect the rim and play sound positional defense. As a scorer, Smith has great footwork and understanding of leverage to convert buckets in the paint. She also has the ability to step away from the basket and connect on jumpers as well.
Center Queen Egbo also complements Smith, combining to form one of the best frontcourt duos in college basketball. In addition to her scoring, Egbo possesses outstanding shot-blocking ability and rebounds the ball very well. Guard Sarah Andrews will take another step forward as the Bears look to their backcourt for production. Baylor will also lean on guard Jordan Lewis, an Alabama transfer, to operate as a perimeter scoring threat.
Fordham
The reigning Atlantic-10 Conference Co-Player of the Year, guard Anna DeWolfe, leads the Rams, with her ability to score the basketball from all three levels on the floor. However, DeWolfe does not arrive alone, as guard Kendall Heremaia also packs a scoring punch. Heremaia also rebounds the ball at a very impressive clip from the guard position.
Fordham will enjoy even more production from the perimeter, as high energy guard Asiah Dingle joins the fold, after transferring from Stony Brook, where she led the team to their first-ever America East title and berth in the Big Dance. Forward Kaitlyn Downey will provide scoring and rebounding for the Rams.
Houston
Houston has a very balanced offensive attack, preferring the strength in numbers approach, as opposed to relying on one or two dominant offensive forces. Forward Tatyana Hill controls the glass for Houston, while also supplying scoring from inside. AAC All-Freshman Team member, guard Laila Blair, functions as one of those interchangeable scorers that Houston uses. Guards Dymond Gladney and Britney Onyeje also operate as perimeter scorers for Houston.
Riviera Bracket
Idaho State
One of four teams in the field that competed in the Big Dance last year, Idaho State has a significant amount of fire power returning from last season's Big Sky regular season and conference tournament champions. The Bengals' roster also has a decidedly international feel, with eight players hailing from nations outside of the United States, including their All-Big Sky backcourt duo of Dora Goles and Diaba Konate, from Croatia and France, respectively. Goles and Konate lead Idaho State's scoring attack, but this team has substantial depth, including yet another international player, in Spanish guard Estefania Ors, last year's conference tournament MVP.
Iowa
The Hawkeyes, currently ranked No. 8 in the AP Poll, return all five starters from the team that reached the Sweet Sixteen last year. Iowa enjoys the benefit of having the nation's leading scorer in consensus first-team All American guard Caitlin Clark.
As a freshman last season, Clark also handled the facilitating duties for Iowa, finishing 2nd in the nation in assists. Her versatility and creativity as a scorer and passing forces opposing defenses to account for her in both areas, which provides scoring opportunities for her teammates. Clark combines with forward Monika Czinano to form a devastating combination of points from the perimeter and the interior. Averaging 19.3 points per game last year, Czinano's ability to score in the paint helps to diversify Iowa's potent offensive attack, which ranks as one of the best in college basketball.
Seton Hall
Preseason All-Big East performers guard Lauren Parker-Lane and guard-forward Andra Espinoza-Hunter provide most of the offensive firepower for the Pirates, picked to finish in the top three in their conference.
One of the more exciting guards to watch, Parker-Lane almost tripled her scoring average on her way to securing the Big East's Most Improved Player Award last season. Espinoza-Hunter shot almost 40 percent from the Land of Three last season, while also utilizing the other areas on the floor to score, averaging almost 19 points a game in her first season as Pirate, after transferring from Mississippi State. Her former teammate at Mississippi State, forward-center Sidney Cooks will also help Seton Hall as an interior scorer and defensive presence.
Toledo
Junior guard Quinesha Lockett, a Preseason All-MAC 2nd Team choice, provides Toledo with a dynamic scorer that also contributes in other areas. Lockett led the team in steals last year, while also finishing second in assists and rebounding. Lockett's backcourt mate, Sophia Wiard, led the Rockets in assists while functioning as Toledo's second scoring option. Freshman forward Jessica Cook should also offer scoring and rebounding in the paint, which should liberate Lockett and Wiard as perimeter scorers and give Toledo some much needed offense balance.
UCF
The Golden Knights return virtually everyone from a team that finished as the runner-up in the American Athletic Conference a season ago. Guard Diamond Battles continues to build on her impressive performance that led to her garnering AAC All-Tournament Team honors last season. She energizes UCF through her ability to score the basketball as well as collect steals on the defensive end of the floor.
Preseason All-Conference team selection, Tay Sanders also gives the Golden Knights another consistent scorer. American Athletic Conference Sixth Player of the Year and Newcomer of the Year, Alisha Lewis also provides UCF with yet another backcourt offensive option, with her ability to score and find open teammates for their own scoring opportunities.
USC
After leaving her assistant coaching post in the NBA with the Cleveland Cavaliers, Lindsay Gottlieb was named as the new head coach at USC. She previously enjoyed success as the head coach at Cal. Gottlieb will rely heavily on one of the top players in the 2021 high school class in wing Rayah Marshall. Marshall will control the glass for USC, in addition to providing instant offense. Marshall will also function as a foundational player in Gottlieb's efforts to restore USC back to national prominence. The Trojans will look to forward Jordan Sanders as a scoring option in addition to relying on her overall experience as a calming influence for the team.