2021 Xavier vs DePaul - Women's
BIG EAST Games Of The Week: Xavier, DePaul Collide
BIG EAST Games Of The Week: Xavier, DePaul Collide
As the non-conference slate dwindles, league play in the BIG EAST will tip off in full force.
Nov 29, 2021
by Briar Napier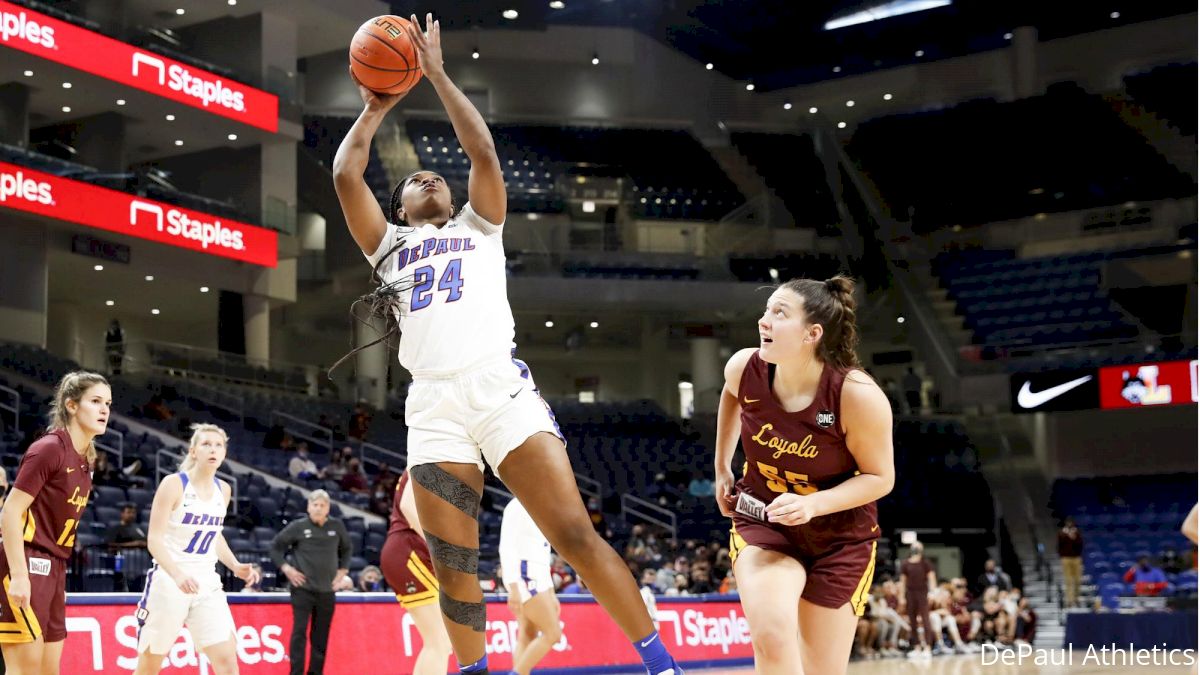 As the non-conference slate dwindles and the first full month of the college basketball season lies ahead in December, league play in the BIG EAST will tip-off in full force.
There will still be crucial matchups outside of league play, but they'll give way to teams of the BIG EAST vying for position in the conference standings against league foes night-in and night-out. And if that's something that piques your interest, numerous games will be live on FloSports throughout the season—including a trio of highlight games this week that are listed below.
Here are the BIG EAST games to watch and what to expect if you plan on tuning in:
Temple Vs. Georgetown
Are Temple and Georgetown each set for underwhelming seasons or are they both simply trying to navigate early-season slumps? Time will ultimately tell, but with the personnel and talent each team has, perhaps there's a bit of unluckiness involved.
Take the Hoyas, first of all, who sit at 2-2 with a double-overtime loss to Columbia and a regulation defeat to Davidson. Currently, they rank in the top 20 nationally in team 3-point percentage (40.7 percent) yet only attempt triples for 24.2 percent of their shots, well below the national average, and average just under 65 possessions per 40 minutes (64.8), a rate which ranks among the bottom 10 in the country. A poor turnover rate hasn't helped (19.5 per game), either, but Georgetown has proven when it has the ball that it can be effective—it just both needs it more and needs more of an idea of what it should be doing with it.
Temple, meanwhile, features one of the best mid-major players in the country in forward Mia Davis (16.8 points, 8.0 rebounds per game in 2021-22), but has struggled to get much help around her as the Owls have been poor shooters thus far (35.3 percent team field goal percentage) and merely have a good—not great—defense to counteract it (60.8 points allowed per game). Nonetheless, some of those statistics could be a product of the teams they've played, like high-scoring Florida Gulf Coast or defensive-minded Princeton, leaving this matchup, a final non-conference tune-up before Georgetown enters BIG EAST play, more even with more potential for excitement than it may seem.
Lehigh Vs. Villanova
Like offense? Then you'll love Lehigh. The Mountain Hawks are keeping up an early-year pace of 84.3 points per game with four players—Frannie Hottinger, Emma Grothaus, Mackenzie Kramer and Megan Walker—averaging double-digit scoring numbers through four games.
They'll especially be looking for vengeance against the BIG EAST as a whole this week, having dropped their only game of the year so far to Seton Hall on Nov. 16. But for as much firepower as Lehigh has on offense, defense is a glaring weakness, having given up an average of 101.9 points per 100 possessions to rank in the bottom 10 nationally. Yet the Mountain Hawks' efficiency with the ball in their hands cannot be ignored if you're playing them, with the team's 48.5 percent field goal percentage ranking 21st in the country as of Friday.
The good news for Villanova is that Lehigh isn't anything it hasn't seen before already; No. 2 Maryland, arguably the best offense in the country, faced off against the Wildcats back on Nov. 12, a game which the Terps won handily. That added in with the fact 'Nova has forward Maddy Siegrist (a reigning All-BIG EAST First Team nod) and a breakout candidate in guard Lior Garzon (17.0 points, 44 percent from 3-point range in 2021-22) means that the Wildcats should be favored at home in their final non-conference game before league competition kicks in, but it by no means will be easy.
Xavier Vs. DePaul
There's a reason DePaul was the ruler of the BIG EAST throughout the past decade before UConn showed up. Coach Doug Bruno (in his 35th season) is a legend in Chicago, having taken the Blue Demons to 24 NCAA Tournaments in his tenure with six regular-season Big East titles since 2014, and will likely once again have DePaul near the top of the league again.
That journey gets going this season in the Blue Demons' first two league matchups against Butler and Xavier, games where DePaul is largely expected to roll comfortably. An extremely fun team to watch with all five starters currently averaging double-figure points—probably one of the few teams in the country that can claim that fact—perhaps the most exciting development on the roster is the immediate impact of freshman forward Aneesah Morrow. A 6-1 post that starred at Chicago's prep level with powerhouse Simeon, Morrow is averaging an incredible stat line through five games of 15.4 points, 9.2 rebounds and 3.4 blocks, making her the early frontrunner for the league's top freshman. Throw in an already-talented roster that returned All-BIG EAST First Team selections Lexi Held and Sonya Morris, and Bruno appears to have another recipe for success on his hands.
Xavier's Nia Clark (14.8 points, 2.6 assists in 2021-22) is the top Musketeer of the year thus far and the player the Blue Demons will need to hone in on early and often.