BIG EAST Women's Basketball
UConn's Paige Bueckers Inks Historic NIL Deal With Gatorade
UConn's Paige Bueckers Inks Historic NIL Deal With Gatorade
The UConn women's basketball star inked a multi-year NIL deal with the sports drink giant this week.
Dec 2, 2021
by Briar Napier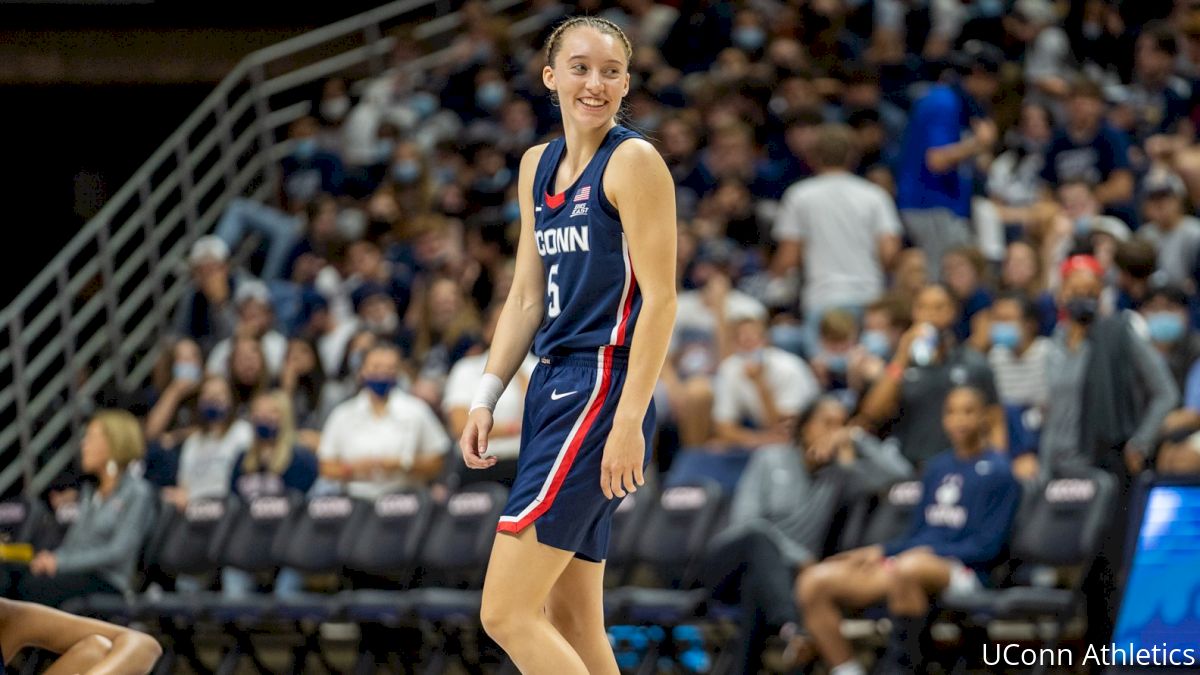 The name, image and likeness era in college sports has spawned a new beginning in how student-athletes market and project themselves.
It made it just a matter of time before iconic brands partnered with elite athletes. And what bigger names are there to link up together than Gatorade and Paige Bueckers?
The UConn women's basketball star inked a multi-year NIL deal with the sports drink giant this week, becoming the first collegiate athlete (male or female) to partner with the company since NIL was legalized by the NCAA in the summer. This is Bueckers' second NIL deal along with a partnership with sneaker marketplace StockX.
"I won National Gatorade Player of the Year in high school and that's when our relationship kind of started," Bueckers said in a video announcement posted on Gatorade's Twitter account. "And now to be a Gatorade athlete, it's surreal to me, it's amazing to me. It's such a blessing and I can't wait to get started."
.@PaigeBueckers1 becomes the first-ever NCAA athlete to sign with @Gatorade pic.twitter.com/au6lLvfmGE

— GQ Sports (@GQSports) November 29, 2021
Photographed by the company in a varsity jacket with a Gatorade logo sewn on, Bueckers was also rocking Air Jordan 1 Retro High "Lemon Lime" shoes, a colorway released to pay homage to Michael Jordan's highly successful "Be Like Mike" ad campaign throughout the 1990s.
Bueckers joins a stacked class of fellow Gatorade athletes such as Jordan, Serena Williams, Candice Parker, Jayson Tatum and Elena Delle Donne. The 5-foot-11 sophomore point guard took the college basketball world by storm last year, putting up a historic freshman campaign in which Bueckers won almost every major award she was eligible for, including Naismith Player of the Year.
"As a former Gatorade Player of the Year and one of the top college athletes playing today, Paige Bueckers is the perfect addition to the Gatorade Family," said Jeff Kearney, global head of sports marketing at Gatorade. "From her electrifying performances on the court to fueling change off of it, Paige exemplifies everything it means to be a Gatorade athlete, and partnering with her is a statement to the next generation of our continued commitment to women in sport."
Bueckers isn't eligible to declare for the WNBA draft until 2023 due to age restrictions, but should have no problem marketing herself otherwise as the best player on one of the sport's most storied programs. She also filed to trademark her nickname, "Paige Buckets," this past summer with the aim of selling athletic apparel using the moniker.
Bueckers is currently averaging 20.5 points and 6.5 assists through four games with the Huskies this season as she looks both for more individual accolades and to take UConn to a record 12th national title in school history.