2022 Georgetown vs Providence - Women's
BIG EAST Women's Tournament Preview: UConn Looks For Repeat
BIG EAST Women's Tournament Preview: UConn Looks For Repeat
Big Dance contenders UConn, Villanova and Creighton look to make waves in the BIG EAST women's basketball tournament.
Mar 3, 2022
by Briar Napier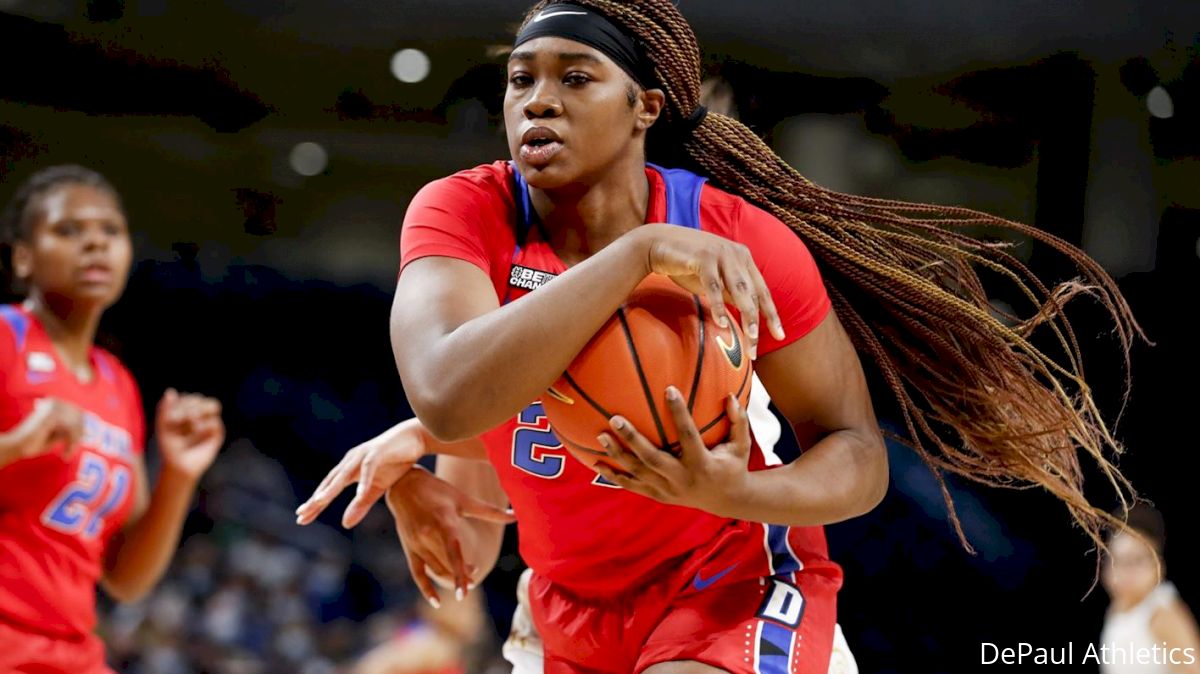 March. It's here.
Dreams are dashed, hearts are broken. Euphoria is evident, memories are magical. One of the most thrilling months in all of sports started Tuesday, and the playbill ahead for the college basketball postseason evokes excitement and anticipation.
But for some BIG EAST women's basketball teams to get in on the fun that is March Madness, they first need to prove their worth to the selection committee through conference tournament games. The regular season was just completed and showed many of the league's contenders and pretenders—now, with the BIG EAST Tournament beginning this week, there's more of those matchups to come.
Who has destiny to play for this week in Mohegan Sun Arena? Look no further for a team-by-team view on what's at stake for each program as win-or-go-home basketball begins.
NOTE: All tipoff times are in Eastern Time and are subject to change.
No. 11 Butler
The record: 1-25 (0-18 BIG EAST)
The lowdown: A miserable season for the Bulldogs should end with a whimper early on in the conference tournament. Following a combined 42 wins from 2018-20, Butler has now won just four games in the past two years and went into total freefall this season with the nation's worst defense (78.4 points allowed per game) that was unable to keep a single BIG EAST game within single digits. Forward Celena Taborn—who actually is second nationally in field goal percentage at 68.1 percent—probably saved the Bulldogs from being winless with a 26-point outburst in the victory over Evansville. She likely won't be able to help Butler get a second one in the league tourney. Opponent Seton Hall won the two teams' regular-season meeting by 16 points Feb. 6 in Indianapolis and is white-hot headed into the postseason with eight wins in its past nine games.
First game: vs. Seton Hall at 4 p.m. Friday, FloHoops
No. 10 Xavier
The record: 9-20 (4-16 BIG EAST)
The lowdown: The Musketeers weren't really great beforehand, but the Xavier's situation went from bad to worse when the team's top two scorers—guards Nia Clark (11.7 points per game) and Kaelynn Satterfield (11.0)—were dismissed from the team Feb. 15 for a violation of team rules. No other player averages in double figures, making scoring a further challenge, but the Musketeers did at least beat Butler after the announcement to avoid potentially being dragged back down as the league's bottom seed. Still, St. John's beat Xavier by an average of 27 points in their two meetings—both of which came when Clark and Satterfield were still on the team—and there's no indication that the Red Storm can't win handily again. On top of the scoring issues, the Musketeers' defense is very leaky (72.7 points allowed per game), often leaving them to play catch up with players that are not able to keep the pace.
First game: vs. St. John's at 1:30 p.m. Friday, FloHoops
No. 9 Georgetown
The record: 9-18 (4-15 BIG EAST
The lowdown: You don't really know which version of Georgetown you're going to see on a given night. The Hoyas were a game-winner away from possibly the league's biggest upset of the year in a 105-104 double-overtime loss to DePaul on Feb. 13, yet lost to the same team by 33 a month earlier and had a putrid run of 14 losses in 15 games across January and February. Georgetown is, however, on a two-game winning run entering the conference tourney (albeit against the other two bottom teams, Xavier and Butler), and already beat its first-round foe, Providence, way back on Dec. 5. The Friars won the rematch in overtime in January, making their third meeting of the year likely the most intriguing matchup in the tourney's opening round—with the winner likely to be dispatched in short order by UConn in the next round.
First game: vs. Providence, 11 a.m. Friday, FloHoops
No. 8 Providence
The record: 11-18 (6-14 BIG EAST)
The lowdown: Pop quiz! Which four teams in the BIG EAST can claim wins over No. 2 seed Villanova this year? If you guessed one of them was UConn, you're wrong, but if your guess was Providence, you're right. Yes, it came without potential All-American Maddy Siegrist playing for the Wildcats, but the Friars still won handily by 19 on Dec. 3. Providence has single-digit defeats to UConn and Marquette mixed in, as well, while Janai Crooms is an underrated do-it-all guard that leads the Friars in points (13.7), rebounds (7.3) and assists (3.5) per game. So, what's not to like about Providence? Well, a bad 17.8 turnovers per game is one place to start, as well as a lot of other things outside of Crooms' play. Losing nine of 11 games leading into the postseason doesn't exactly inspire confidence, either. But Georgetown is a team that Providence has beaten once prior, so there's at least some familiarity with the opponent to start out.
First game: vs. Georgetown, 11 a.m. Friday, FloHoops
No. 7 St. John's
The record: 11-18 (7-12 BIG EAST)
The lowdown: There have been times this year when the Red Storm have just looked flatout impressive. Featuring an entertaining offense (72.6 points per game) that is one of the more efficient units in the BIG EAST, St. John's often stayed competitive in games (especially early in the year) throughout the regular season, with a poor defense (73.8 points allowed) that struggled to generate turnovers and an inability to rebound consistently being its main red flags. However, two batterings at the hands of Creighton (48 points) and UConn (55 points) over the past couple of weeks have cast doubt on the Red Storm's ability to stay afloat long in the conference tournament, even if guard Leilani Correa (17.6 points per game) plays like the certified bucket-getter she's been most of the season. St. John's should be highly-favored to get past Xavier in the first round before having to deal with Siegrist and Villanova in the second.
First game: vs. Xavier at 1:30 p.m. Friday, FloHoop
No. 6 Seton Hall
The record: 17-11 (12-8 BIG EAST)
The lowdown: Seton Hall had a disappointing year based solely on expectations as the Pirates were picked in the league's preseason coaches' poll to finish third. Instead, coach Anthony Bozzella and his team are stuck playing on Friday in the BIG EAST tourney and almost certainly on the outside looking of the NCAA Tournament, barring some unforeseen circumstances. Nonetheless, Seton Hall is quickly adapting into a new (and dangerous) role across the conference: spoiler. The Pirates were on fire throughout February, going 8-1 during the month—with wins over Villanova and DePaul, among others—while being a double-overtime loss against Creighton away from finishing it unbeaten. The Pirates are a team no one wants to see right now, but the Bluejays almost certainly will in the second round assuming Seton Hall breezes by Butler. BIG EAST teams on the NCAA Tournament bubble beware.
First game: vs. Butler at 4 p.m. Friday, FloHoops
No. 5 Marquette
The record: 20-9 (13-7 BIG EAST)
The lowdown: Marquette's hopes of making the NCAA Tournament are fading fast, and hairy wins over Providence and St. John's to close out the regular season didn't necessarily move the needle much. Still, the Golden Eagles avoided having to play Friday, but now have to beat a team that's also fighting for its NCAA Tournament-life (DePaul) in the conference tourney quarterfinals. It's defense that's Marquette's calling card, with its mark of 59.1 points allowed per game in league play, second-best in the BIG EAST, but the Golden Eagles also have a quartet of players that are also averaging double-digit scoring numbers against conference foes. They're going to need all the offense they can get against the nation's highest-scoring team, but Marquette slayed the dragon once before in an 88-85 overtime win Jan. 12. Can coach Megan Duffy's squad repeat the feat with its season on the line?
First game: vs. DePaul, 2:30 p.m. Saturday, Fox Sports 2
No. 4 DePaul
The record: 22-9 (14-6 BIG EAST)
The lowdown: A bubble team in every sense of the word, the Blue Demons are currently paired with Villanova in the "First Four Out" category of ESPN "bracketologist" Charlie Creme's latest NCAA Tournament bracket projections released Tuesday. Translation: DePaul needs to win some quality games. Now. For much of the year, it appeared hardly anyone knew how to curtail the Blue Demons' electric offensive pace as they started 16-4 with fabulous freshman Annesah Morrow—who's averaged a monster 21.5 points, 14.0 rebounds, 2.6 steals and 1.8 blocks in her first college season—destroying opponents' hopes and dreams in the low post. But DePaul began to sputter down the stretch, going 4-4 in its final eight games with one of the losses coming to Seton Hall, which isn't inexcusable but definitely not needed as tournament hopes hang in the balance. DePaul must beat Marquette in the quarterfinals to earn some breathing room and may have to give (most likely) UConn a scare in the semifinal on top of it, too.
First game: vs. Marquette, 2:30 p.m. Saturday, Fox Sports 2
No. 3 Creighton
The record: 20-8 (15-5 BIG EAST)
The lowdown: Probably the safest bet other than UConn to make the NCAA Tournament out of the BIG EAST, the Bluejays have played incredibly fluid basketball all season and have earned the place they're at now after being picked in preseason to finish sixth in the league. There are no "stars" on the Creighton roster—sophomore forward Emma Ronsiek and her 15.0 points per night is probably the closest example—but the squad's style of passing good shots for the optimal shot doesn't require one. What it has resulted in, however, is the No. 1 assists per game mark by a team in America (21.0) and a first-round bye in the BIG EAST tourney. But Creighton can't relax now, especially as Seton Hall (which the Bluejays had to fend off in double overtime in the penultimate regular season game) likely looms. A loss to the Pirates, depending on the selection committee's opinion of it, could send Creighton straight back down to bubbleland. A win, and it's almost certainly in.
First game: vs. winner of Seton Hall/Butler, 9:30 p.m. Saturday, Fox Sports 2
No. 2 Villanova
The record: 21-7 (15-4 BIG EAST)
The lowdown: 'Nova's midseason turnaround from top-half outsider to conference tournament second seed has been nothing short of remarkable. What better way to cap it off by sealing a for-certain trip to the NCAA Tournament? After all, the Wildcats hold the claim to fame of being the lone league team this season to beat UConn on Feb. 9—and they did it in Connecticut—so it's not as if the task at hand of winning the entire BIG EAST Tournament is impossible. And when a team has a player like Maddy Siegrist, anything is possible. Villanova is 18-2 since Siegrist returned Dec. 9 from an injury-induced six-game absence, with the junior only seeming to play even better down the stretch as she's currently on a six-game run of 25 points or more. Nonetheless, a 3-5 start has weighed down on the Wildcats all season, making them one of several BIG EAST teams jousting for one of the all-valuable NCAA Tournament bids. But if anyone thinks they can just breeze by Siegrist and 'Nova right now, good luck.
First game: vs. winner of St. John's/Xavier, 7 p.m. Saturday, Fox Sports 2
No. 1 UConn
The record: 22-5 (16-1 BIG EAST)
The lowdown: Argue this is the weakest UConn team in years all you want, the Huskies are still queens of the BIG EAST until further notice. Yes, the 149-game conference winning streak ended in shocking fashion. But UConn was ravaged by a midseason COVID outbreak and had horrible injury luck, losing stars such as Paige Bueckers and Azzi Fudd for large portions of the season, yet still won the BIG EAST regular-season title with relative ease. Even worse for the rest of the conference, the gang is now all back together. Bueckers returned but played limited minutes in the Huskies' final two regular season games against St. John's and Providence, yet UConn still won those games by 55 and 57 points, respectively. Coach Geno Auriemma's team has a point to prove on the national stage this season, and that postseason journey starts by not just taking care of business in the league tournament—but leaving absolutely no doubt.
First game: vs. winner of Providence/Georgetown, noon Saturday, Fox Sports 1