2022 CAA Women's Basketball Championship
CAA Women's Basketball Tournament: Dickey Dominates, Defense Sets The Tone
CAA Women's Basketball Tournament: Dickey Dominates, Defense Sets The Tone
Stifling defensive efforts carried the four teams advancing to the semifinals of the CAA Women's Basketball Championship in Philadelphia.
Mar 12, 2022
by Kyle Kensing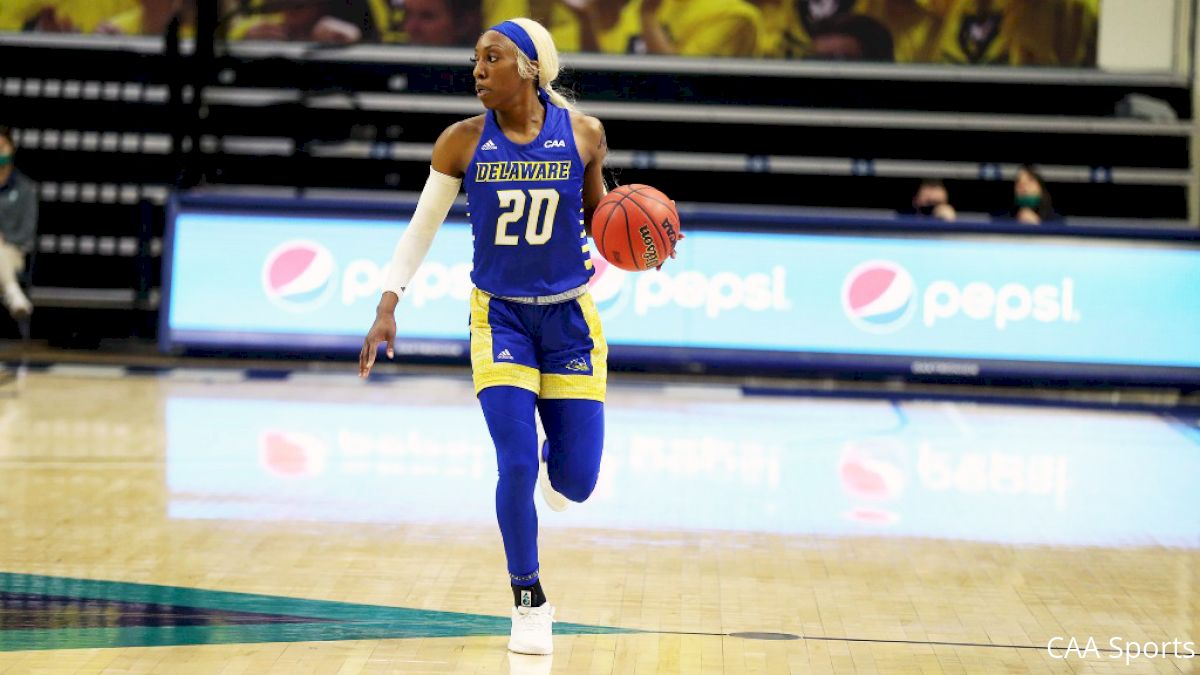 Stifling defensive efforts carried the four teams advancing to the semifinals of the Colonial Athletic Association Women's Basketball Championship in Philadelphia.
Top-seeded Drexel and No. 2 seed Delaware held their opponents to 74 points combined on Friday, while Towson played 10 of the most furious defensive minutes of the season in a comeback win to cap the quarterfinals.
The CAA's final four is now set with just two wins separating one of the remaining squads from a spot in the NCAA Tournament.
No. 1 Drexel 60, No. 8 Hofstra 39
Regular-season champion and CAA Tournament host Drexel put on a defensive clinic in its quarterfinal win. The Dragons held Hofstra to single-digits scoring in three of the game's quarters, and just 16 through the first half.
Overall, Drexel held Hofstra to 17-of-47 shooting from the floor, 3-of-17 from 3-point range, and forced 19 turnovers.
"That was one of our goals, to set the defensive intensity," Dragons coach Amy Mallon said. "The team really bought into that. And that's really what we've been about all year, so for that to be the focal point at the start of the game, I was really happy to see that."
Keishana Washington paced Drexel with 21 points, while Tessa Brugler posted a double-double of 10 points and 10 rebounds.
"Whenever I can get shots falling early, it just keeps me going," Washington said.
Establishing their season-long leading scorer quickly again will be crucial for Drexel in Saturday's semifinal against a tough Charleston bunch. The Dragons and Cougars split the regular-season series with both contests decided by one point.
Brugler had 28 points and 12 rebounds in the Feb. 6 meeting, which Charleston won in Philadelphia. Washington scored 20 points but shot just 7-of-21 from the floor. Washington erupted for 33 points in the first meeting at Charleston.
No. 5 Charleston 70, No. 4 Elon 59
One of the CAA's hottest teams continued its run at an opportune time, as Charleston picked up its fourth consecutive win.
Arynn Eady led four Cougars scoring in double-figures with 18 points and completed a double-double with 12 boards. Jenna Annecchiarico flirted with a double-double at 11 points and eight assists.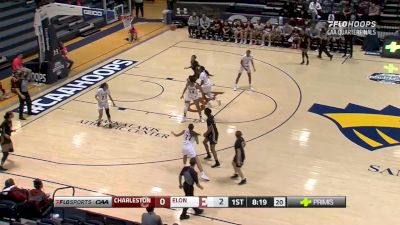 "People in the conference have to respect us," Eady said. "When I first came to Charleston, we were the team everyone was like, 'Oh, this is an easy night.' But now, we've earned our respect over the years. People have to come and take us seriously."
After getting past Elon, an albatross for the Cougars in recent years, coach Robin Harmony said her team is "playing with house money."
And they'll get the opportunity to beat the house in the rubber match with No. 1 seed and host Drexel.
No. 2 Delaware 61, No. 7 William & Mary 35
Jasmine Dickey did what Jasmine Dickey does to open Delaware's CAA Tournament, pouring in 29 points on 12-of-20 shooting from the floor. The CAA Player of the Year makes the spectacular seem routine, but coming just a few buckets from matching the entire output of an opponent is a whole other level.
Credit an outstanding Blue Hens defensive effort, culminating in a dominant fourth quarter. Delaware held William & Mary to a third straight single-digit scoring period and went almost half the fourth before it allowed a field goal.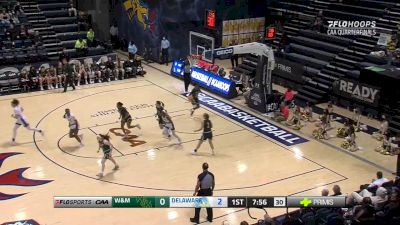 Meanwhile, UD cashed in 12 points off turnovers, capitalizing on defensive intensity.
"The beauty of our team is they respond," coach Natasha Adair said. "Talking to them, especially at halftime, about defense: We're going to do it on the defensive end. Our formula is defend, rebound, run and score."
The intermission message clearly resonated. Delaware won the second half 39-17.
Delaware swept the regular-season series against semifinal opponent Towson. Dickey scored 29 and 23 points in the two matchups with the Tigers; the second meeting is the only game in her last six in which Dickey did not post a double-double.
No. 3 Towson 58, No. 6 Northeastern 49
The madness of March emanated from Friday's nightcap, as Towson turned a 10-point disadvantage to start the fourth quarter into a nine-point win.
So what changed?
"We played the fourth quarter like we should have played the first," Towson coach Diane Richardson said.
The Tigers won the fourth quarter, 23-4, after opening the period on an 18-0 run. Towson did not allow a point until 1:17 left in regulation, much too late for Northeastern to mount a comeback.
Friday's win was Towson's seventh in the last eight games, but the one loss was to the Tigers' semifinal opponent, Delaware. Tarriyonna Gary scored 22 points off the bench in that March 3 matchup, but Dickey's 23 and 25 points from Tyi SKinner were too much to overcome.
Gary was one of four Tigers in double-figures on Friday with 10 points. Aleah Nelson shot just 3-of-19 from the floor but wasn't too far off her 16.8-per game season average with 14. Nelson's ability to get to the free-throw line picked up some of the scoring slack.
While Northeastern's season came to an end, the Huskies bowed out as winners. Coach Bridgette Mitchell praised NU for "[doing] things no one thought we'd be able to do."
Huskies guard Kendall Currence, who received the USBWA Pat Summitt Most Courageous Award to start the day, closed it scoring 12 points.