2022 Roman College Basketball Invitational
Roman CBI's NBA Prospects To Watch
Roman CBI's NBA Prospects To Watch
From dynamic ball-handling guards to explosive scoring wings and fearless defenders, here are some of the NBA prospects headlining the Roman CBI.
Mar 16, 2022
by Kyle Kensing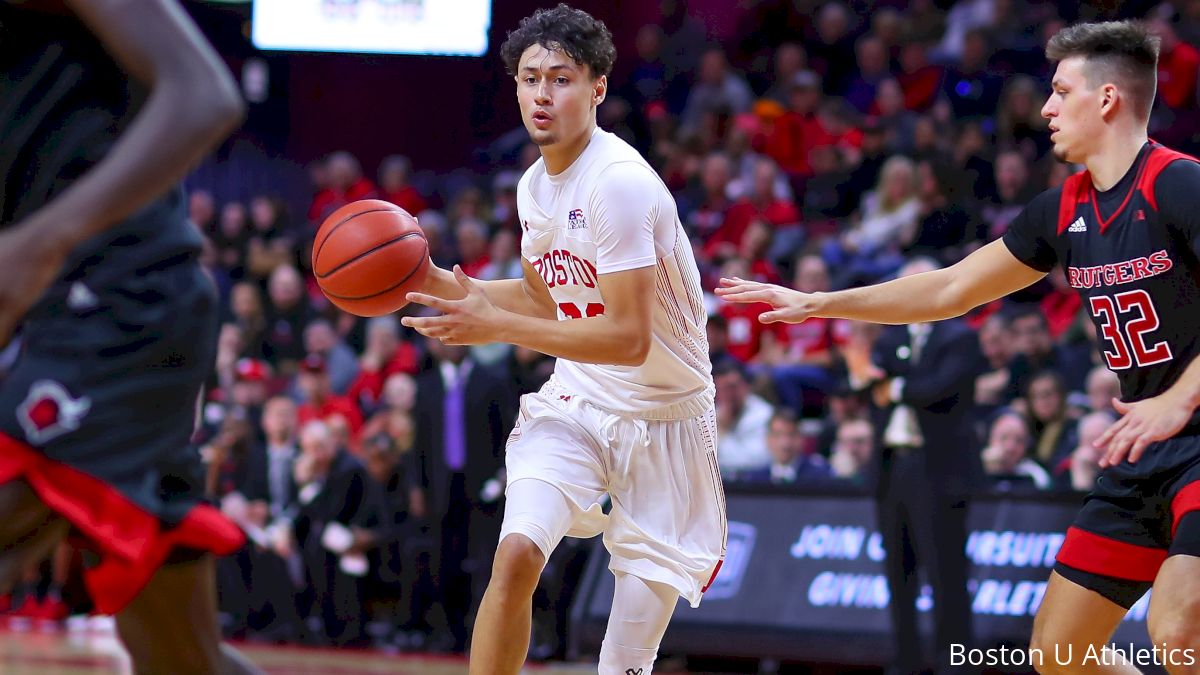 The 16-team field at the 2022 Roman College Basketball Invitational welcomes some of the nation's top mid-major conference players, from all corners of the country—and the world.
Some of the individual standouts taking to Daytona Beach and the Ocean Center boast NBA-quality game. Dynamic ball-handling guards, explosive scoring wings and fearless defenders headline the postseason showcase.
Taran Armstrong, Cal Baptist
Taran Armstrong likely won't be in the 2022 NBA draft class—the Cal Baptist point guard is only a freshman—but that bodes well for his future outlook. Armstrong's already among college basketball's premier passers, coming into the CBI with an assist-per-game average greater than six.
The Australian playmaker's size, ball-handling and passing ability call to mind another international point-guard product, Ricky Rubio. Armstrong plays an old-school floor general's role with modern-day panache.
Tucker DeVries, Drake
Another freshman, Tucker DeVries at Drake, has as much college basketball still ahead of him as he chooses. The former Iowa high school player of the year made an immediate splash on the college game, averaging a team-high 13.9 points per game with 4.6 rebounds, two assists and a steal.
His versatility is impressive, and he has pro size for a two-guard at a sturdy 6-foot-7.
Gavin Kensmil, Stephen F. Austin
Gavin Kensmil found an immediate fit upon transferring from Iona to Stephen F. Austin in 2019. He's averaged in double-figures each of his three seasons as a starter for the Lumberjacks, and bumped up his output year-by-year. In 2021-22, he's posting almost 17 points per game, and doing so without sacrificing his plus-60 percent field-goal shooting percentage.
The Suriname-native Kensmil's stout frame, defensive intensity and willingness to mix it up on the interior and glass with taller opponents is reminiscent of Memphis Grizzlies utilityman Xavier Tillman.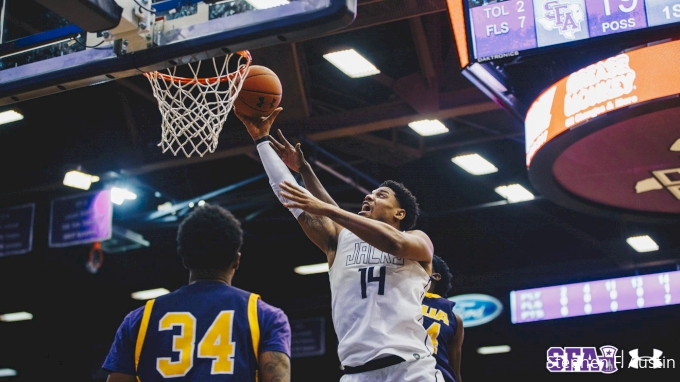 Daylen Kountz, Northern Colorado
The role of the point guard in today's game has evolved dramatically, demanding that the "1" be able to score and distribute with equal effectiveness. Daylen Kountz can certainly score—the Bears combo-guard rolls into the CBI averaging more than 21 points per game, ranking in the top 10 of Div. I.
Kountz's scoring pop works to set up teammates, as well, and he shares the ball efficiently. At 6-foot-4, Kountz also has pro size.
Javante McCoy, Boston U.
Among the most seasoned players in the CBI, Javante McCoy has started five full seasons for the Terriers. His scoring production has climbed every single year, from 8.9 as a freshman in 2017-18 up to 17.7 this year.
McCoy's improved scoring production hasn't come at the expense of efficiency, either, as he shoots a stellar 44.2 percent from 3-point range. The NBA always has a place for effective 3-point shooters, and one with McCoy's 6-foot-5 frame—along with three assists per game for his career—could be especially appealing.
Drew Pember, UNC Asheville
Drew Pember has another season at UNC Asheville, but the 6-foot-10 junior has done plenty to boost his stock since transferring from Tennessee. Pember established himself as a quality rim protector, averaging almost three blocked shots per game this season.
He embarks on the CBI averaging more than 15 points per game, and has shown off some 3-point touch—an invaluable asset for any player in the present-day NBA, but especially a big man.
Jaylen Sims, UNC Wilmington
Unafraid of taking the big shot, Jaylen Sims is exactly the kind of gutsy scorer any team can use in clutch time. Sims' multifaceted scoring ability propelled UNC Wilmington to a surprise share of the Colonial Athletic Association's regular-season championship and spot in the league's conference tournament championship.
Sims averaged 16.1 points per game with a balance of rim-attacking off the dribble and 3-point shooting. He's also an explosive leaper, able to rebound with centers, and facilitate teammates' scoring.