Men's BIG EAST Basketball
A Special Season At Villanova Showcases Winning Culture
A Special Season At Villanova Showcases Winning Culture
March Madness highlighted Villanova's winning culture and a fellowship that spans across programs in the school's athletic department.
Apr 5, 2022
by Kyle Kensing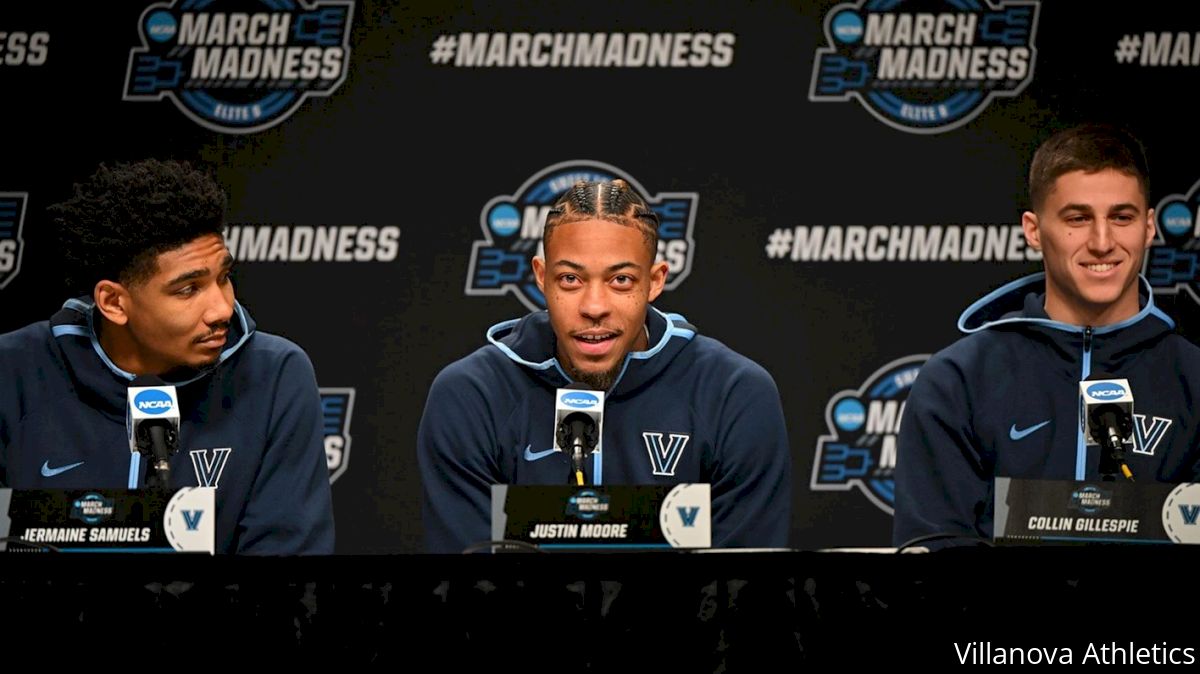 Villanova's 72-69 defeat of UConn on Feb. 9 gave cause for celebration throughout the school's campus. That was certainly the case in Caleb Daniels' room.
"It was like a watch party," Daniels said of the Wildcats men's basketball team tuning into the landmark contest.
UConn women's basketball had not lost a conference game in nine years, a streak spanning membership in both the American and Big East.
"It reminded me of us," Daniels said ahead of the men's Wildcats' Final Four matchup with Kansas. "They've been together all season. They had a helluva ride this year. They did a great job, honestly."
Collin Gillespie wasn't able to join in any of the watch parties—he was in class at the time—but he was tuned in all the same.
"I was watching on my laptop," he explained.
Gillespie's professor might not appreciate that revelation, but it's an endorsement of what coach Denise Dillon and her players are building at Villanova.
The Wildcats went 24-9 in 2021-22, with the road win over UConn providing the mantlepiece of a resume that earned Villanova an at-large bid into the NCAA Tournament.
Maddy Siegrist delivered one of the best individual performances in the 1st Round of the Big Dance, powering the Wildcats past sixth-seeded BYU with 25 points, seven rebounds, three assists, two blocked shots and a steal—basically, doing everything but serving popcorn at the concession stands—in a 61-57 win.
Their season ended in a 2nd Round loss to Michigan. But after a four-year layoff from March Madness, returning to the Tournament marked a significant milestone for the program on its own.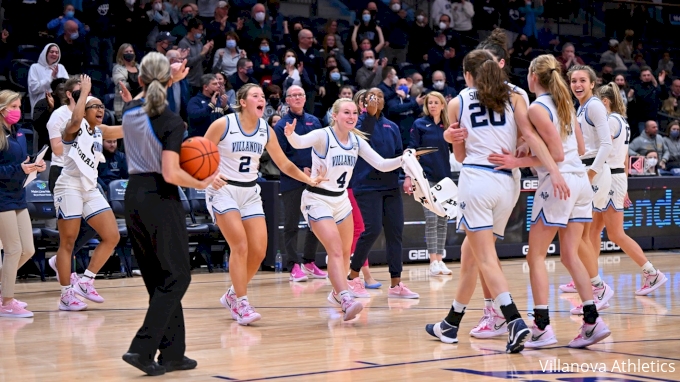 "This year has been incredibly special, just seeing how we've grown from the beginning of the season to where we are now," Brianna Herlihy said in her press conference after the Michigan game.
"At the beginning of the season … we had our ups and downs. We had Maddy out. We had freshmen starting, playing, and it was just kind of a rocky start.
"But I think it shows how much grit and tenacity this team has in that we were able to make it this far," she added.
Herlihy wrapped up an outstanding Villanova career with nearly 800 points and more than 550 rebounds. She leaves behind a program in great hands, built to contend next year and for the immediate future in much the same way the men's program has persisted under coach Jay Wright.
The All-American Siegrist has a year of eligibility remaining and should be one of the best players in the nation in 2022-23. Lior Garzon is a sophomore who just finished with a 13.7-point-per-game season. Brooke Mullin, a junior, established herself as a defensive gem.
Villanova can expect big things on the hardwood for both of its hoops programs—and they're hardly the only winners on campus.
At the Men's Final Four, Gillespie was asked about Wildcats basketball succeeding in spite of lacking a "major" football program. The veteran point guard evaded the bait like he was Eurostepping to the basket around a defender.
"Our football team was great this year," he responded without missing a beat.
Gillespie's shoutout of Mark Ferrante's team, which ended 2021 with a Colonial Athletic Association championship and win in the FCS Playoffs, touches largely on the point the guard made about Wildcats athletics.
"At Villanova, it's really special how all the sports teams care about each other, support each other," Gillespie said.
"You see football players at volleyball games, basketball players at soccer games. We went to the women's basketball games every Sunday when we got back from our road trips," he added.
"Having that connectivity and family-like environment around you is really special at Villanova."