CAA Men's Basketball
Speedy Claxton Continues Jay Wright's Championship Approach At Hofstra
Speedy Claxton Continues Jay Wright's Championship Approach At Hofstra
Hofstra didn't make it to the Big Dance but the program's first season under Speedy Claxton was a success.
Apr 5, 2022
by Kyle Kensing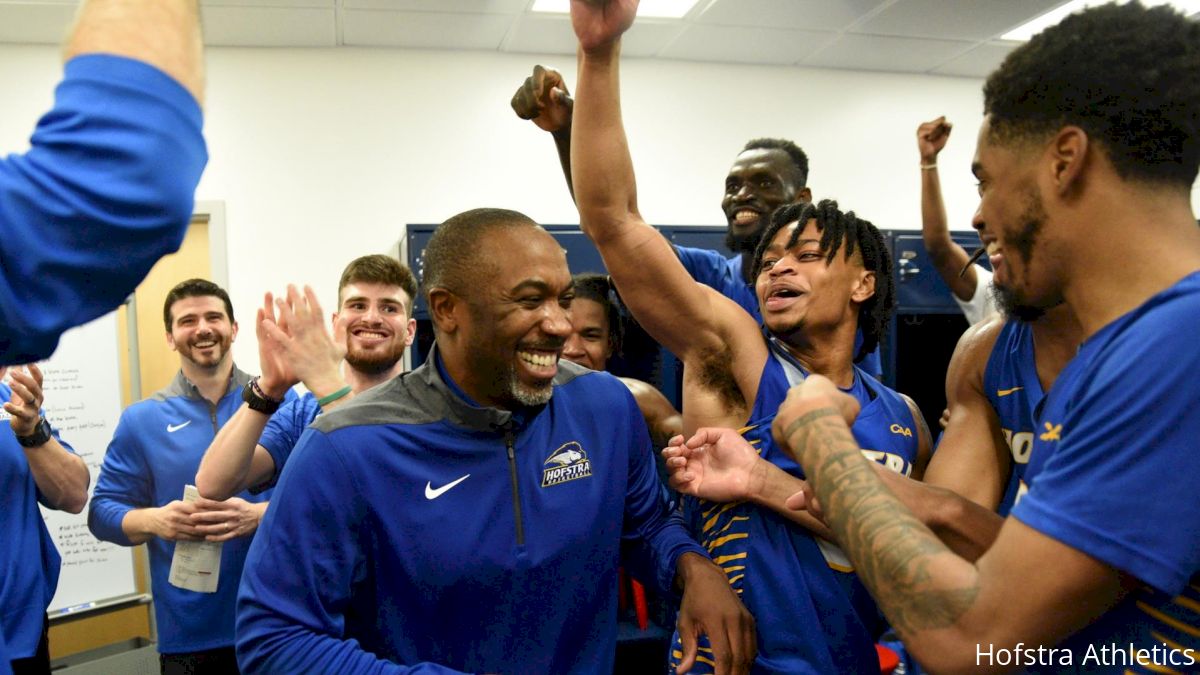 Hofstra may have fallen short of its goal of reaching the 2022 NCAA Tournament, but Pride basketball's impact in coach Speedy Claxton's first year at the helm went deep into the Big Dance.
The Pride played two Elite Eight qualifiers during the non-conference season—Houston and Arkansas—and gave each all they could handle, and then some in the Razorbacks' case.
And the 89-81 Hofstra win at Arkansas on Dec. 18 made an undeniable impression on the Hogs.
Toughest team the Razorbacks have played all year according to @jdnotae? Gonzaga? Auburn? Kentucky? Nope pic.twitter.com/FwlZtCy8MS

— chuckys corner (@lilchuck543) March 26, 2022
"It was kinda neat," Claxton said.
"It shows kids that we really did have a special team like I was telling them throughout the course of the year. The fact that [a player at] an SEC school said we were their hardest competition they faced, it speaks volumes of what we're trying to do here and what we're going to continue to do."
Hofstra's first season with its legendary point guard, now as head coach, had "ups and downs" as Claxton described. But with 21 wins—including that victory over Arkansas—and the emergence of a breakout star in Aaron Estrada, Year 1 was a success with the promise of much more to come.
In New Orleans, site of the 2022 Final Four, former Pride coach Jay Wright has Villanova pursuing its third national championship in six years.
Wright took over at Villanova in 2001, the same year his former player Claxton made his NBA debut in the same city with the Philadelphia 76ers. While Claxton debuted with a team fresh off a trip to the NBA Finals, making a mark as a defensive dynamo, Wright inherited a one-time powerhouse that fell on hard times around the turn of the millennium.
"What's unique about Villanova is you have the passionate fans of a national championship program, but you have…reasonable people," Wright said of expectations.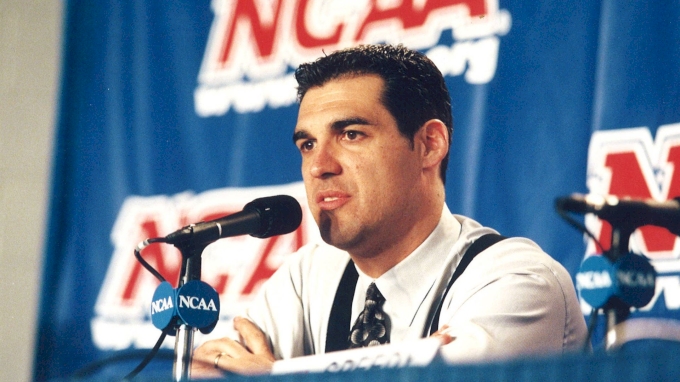 Villanova did not make the NCAA Tournament his first three years as head coach after Wright led back-to-back qualifiers at Hofstra, including the Claxton-led 2000 team. But the opportunity to build kept Wright in Philadelphia, and the Wildcats are reaping the rewards.
The approach Wright has adopted at Villanova was his approach while at Hofstra, and provides a pillar for Claxton's vision of Pride basketball.
"I'm not surprised at all," Claxton said of Wright's success.
"Coach Wright, he's a players' coach. He's going to get the most out of his team."
Collin Gillespie—who fills the same role for Villanova now that Claxton manned at Hofstra—detailed exactly what it means to be a players coach.
"Guys want to play for him," Gillespie said.
"What goes into it is having authentic relationships with players; having balance where you have an open dialogue, where you feel like you can talk to him about anything and he can push you and be hard on you."
Expecting greatness is one thing, but at the Div. I level, every player is on a roster because they can hoop. Finding that drive to outwork competition can be a defining trait.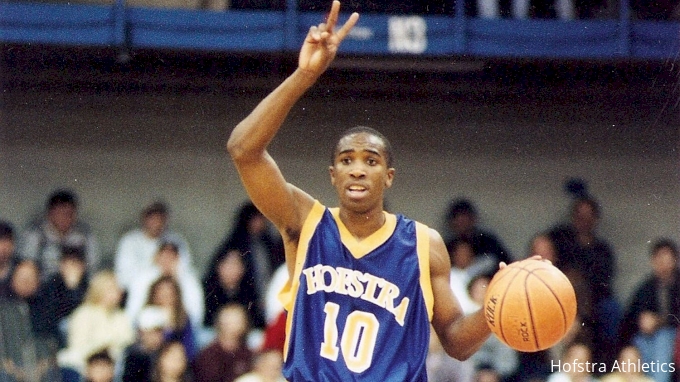 Villanova's done it consistently under Wright, and as demonstrated in the Arkansas assessment of Hofstra, Claxton's doing it.
"Getting my team to play hard on a nightly, consistent basis," Claxton said was among his key takeaways from having played for Wright.
"His teams are [among] the hardest playing throughout the country. If I can get my guys to buy into that, every day—not just in games, but in practice— we'll continue to have success here."
But pushing players to work hard isn't just about calling for extra sprints in practice or crashing to the hardwood drawing a charge.
"He's going to push you and make you better," Gillespie said of Wright, "Not only as a basketball player but as a person and that's what I found out was so special about coach when I came in. He's about life, not just basketball. It goes way beyond basketball. He's going to be your best friend when you leave."
One need look no further than Speedy Claxton, instilling the same philosophies at Hofstra now that he embraced as a player there for Jay Wright.