2022 Mount Olive vs UNCW - Men's
UNC Wilmington Hopes This Will Be The Year Of The Big Dance
UNC Wilmington Hopes This Will Be The Year Of The Big Dance
Takayo Siddle knows the best way to be at the Big Dance is to win the conference tournament, something UNCW couldn't do last season.
Sep 28, 2022
by Stephen Kerr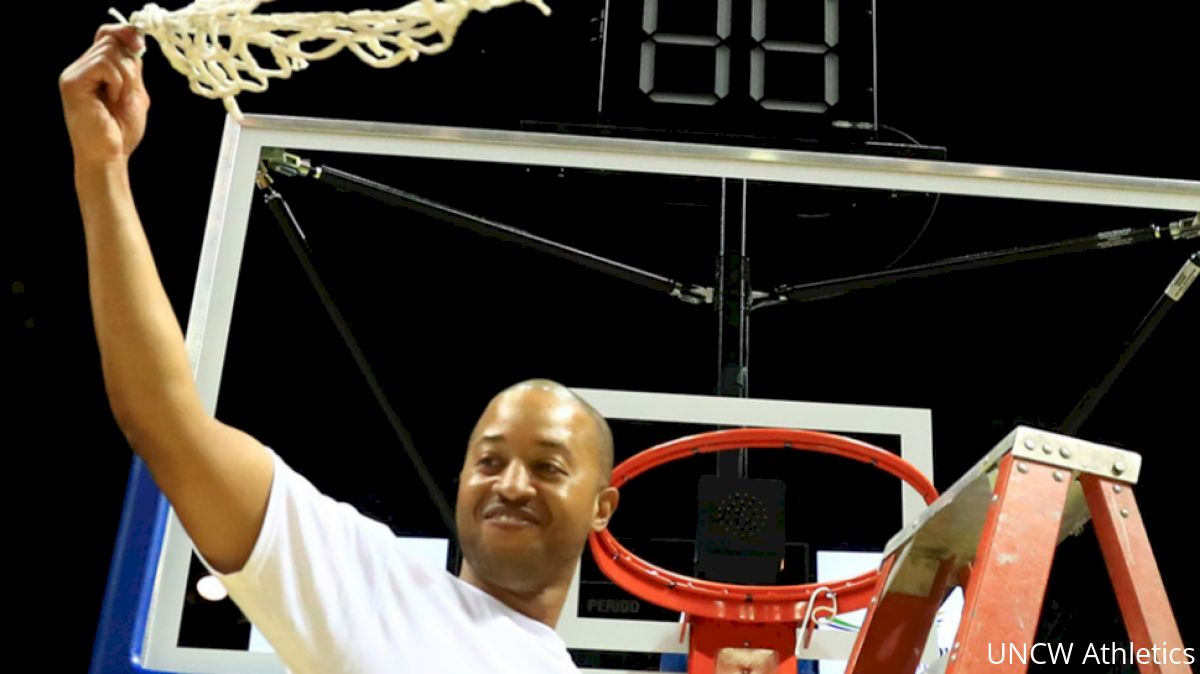 Three days before the start of fall drills, a crowd of over 260 people gathered at UNC Wilmington's Burney Center for the sixth annual men's basketball tipoff banquet.
They were eager to hear the keynote speaker, former Seahawks head coach Jerry Wainwright, who led the team to four postseason appearances, a pair of CAA championships and the program's first NCAA Tournament victory in 2002.
The event has become a traditional kickoff to the season, as well as a team fundraiser, featuring an introduction of the current team and live and silent auctions. Previous keynote speakers have included coaching icons John Calipari and Roy Williams.
Wainwright, who compiled a 136-103 record over eight seasons at UNCW, did not disappoint. He challenged the players on this year's team to give everything they can and to never let a bad day, game or practice become a lifestyle.
"Greatness is found in your daily routine, and you've got to pay your dues," Wainwright told the attendees. "Champions don't show up to get everything they want. They show up to give everything they can. Cumulative character wins championships."
Wainwright's words were particularly appropriate for a team coming off one of the biggest turnarounds in NCAA Division I basketball last season.
After finishing 7-10 during his first season (2020-2021), Seahawks head coach Takayo Siddle guided the team to a 27-9 mark for the 2021-2022 campaign that culminated in a CAA regular-season title and the Roman College Basketball Invitational championship.
"Jerry's been really good to me and has been around our guys a lot," said Siddle, who served as an assistant with the program under Kevin Keatts, before eventually returning as head coach in 2020. "He spends a lot of time talking to them, so they all know him. His biggest message to them was to make sure they're being great teammates, knowing everybody in the city has their backs. The guys really respect him and his word."
An Eden, North Carolina, native, Siddle starred at Morehead High School, before transferring to Hargrave Military Academy, then coached by Keatts. He played four seasons at Gardner-Webb, appearing in 114 games.
After beginning his coaching career as an assistant at Hargrave under Keatts, Siddle accepted a similar position at Gardner-Webb. He then spent three seasons at UNCW from 2014-2017 under Keatts, who went 72-28 and guided the Seahawks to two NCAA Tournament appearances.
Siddle then followed Keatts to North Carolina State in 2017, before being named UNCW's head coach in March 2020.
The two have become quite close over the years, and Siddle credits Keatts for teaching him how to deal with the day-to-day aspects of building a successful program.
"He's been everything to me and my career," Siddle said. "I've known him half my life. He gave me an opportunity to start off in coaching at Hargrave, at (UNCW) and be an assistant for him at the highest level at N.C. State. He's been a great mentor for me."
The Seahawks finished under .500 in Siddle's first season, but he kept the team focused during numerous challenges caused by the COVID-19 pandemic.
Last season, UNCW was picked to finish ninth in the CAA Preseason poll.
The Seahawks started 3-5 and appeared to be headed for another sub-.500 year, but they caught fire, embarking on a program-record 12-game winning streak. They finished 15-3 in conference play. The turnaround was the third-best in NCAA Division I play, and the 27 victories were second-most in a season in team history.
The Seahawks captured a share of the regular-season conference title and were poised to grab an automatic bid to the NCAA Tournament. A tough loss in the CAA Tournament final dashed those hopes. They accepted a berth in the Roman College Basketball Invitational.
"Losing the (CAA) Championship, our guys were deflated," Siddle recalled. "Then they had to take about four days off, come back and get going again at the CBI Tournament. We faced a ton of adversity up there. To be able to pull it out, man, that was a pretty special season for us."
UNCW led the nation with 10 double-digit comeback victories. One of those occurred in the second round of the CBI Tournament against Drake.
The Seahawks trailed by 22 at halftime, before storming back to win in dramatic fashion. With 4.3 seconds remaining in the game, senior guard Jaylen Sims snared a rebound and scored on a putback that gave his team a 76-75 victory over the top-seeded Bulldogs.
In the championship game, the Seahawks knocked off the tournament's No. 2 seeded Middle Tennessee State in a thrilling 96-90 double-overtime victory to take home the first postseason title in program history. The game was a blueprint for the entire season, with plenty of peaks and valleys in a three-hour slugfest.
"That was a great way to end the season," Siddle said after the game. "What an unbelievable game that was. It was wide open and up for grabs in the first half. I told the guys that we needed to clean some things up. Whoever wanted it the most was going to take it and win the game."
The magical season earned Siddle CAA Coach of the Year honors and a two-year contract extension that includes a pay increase and revised incentive structure.
"We're thrilled to reward Coach Siddle with this extension," UNCW athletic director Jimmy Bass said in a statement. "We're very pleased with the direction that the program is headed and the championship culture he has created here."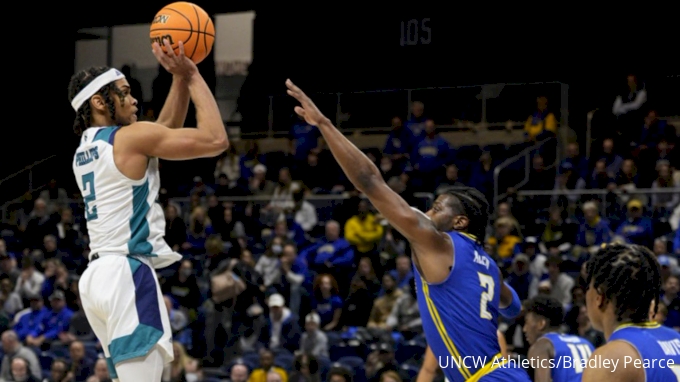 This year's squad will be buoyed by the return of guards Shykeim Phillips and Trazarien White.
Phillips averaged 11.3 points and 3.8 rebounds last season and earned All-CAA Defensive Team honors. White recorded 6.9 points and 4.7 boards in his debut season with the Seahawks.
Siddle also is looking for greater contributions from sophomore guard Jamarii Thomas and senior forward Amari Kelly.
Among the seven new faces on the roster are five transfers and two freshmen. Siddle expects all of them to make an impact right away or at some point during the season.
"Depth will be a really good quality of ours," Siddle said. "To this day, the practices are even. That's good to have."
Start of the work week. 🧑‍💼#HawkYeah #WinTheDay pic.twitter.com/yKp5vI9C8G

— UNCW Basketball (@uncwmenshoops) September 26, 2022
The Seahawks have one of the most challenging schedules in the country, including road games against NCAA finalist North Carolina, Oklahoma and UConn.
In November, the team travels to the Caribbean for the three-day Baha Mar Thanksgiving holiday tournament that features Missouri State, Long Beach State, Vermont, San Jose State, Oakland, Ball State and North Texas.
"Around here, we talk about taking things one day at a time, one game at a time," Siddle said. "We're just focused on our process and making sure we're doing that right every day to give ourselves a chance to perform well."
As nice as winning the CBI championship was, getting to the NCAA Tournament always is the goal. Siddle knows the best way to be at the Big Dance is to win the conference tournament, something they couldn't do last season.
"It's a fight to get there," Siddle said. "To be able to have that experience and falling just short, I think that will help us. Winning the championship in the CBI will help us, too. I know our guys are hungry, but we also understand that today is most important for us."