CAA Men's Basketball
North Carolina A&T Men's Basketball Preview: Can Aggies Find Their Footing?
North Carolina A&T Men's Basketball Preview: Can Aggies Find Their Footing?
The North Carolina A&T men's basketball program is playing in its third conference in as many years. The Aggies are ready to kick things off in the CAA.
Oct 5, 2022
by Briar Napier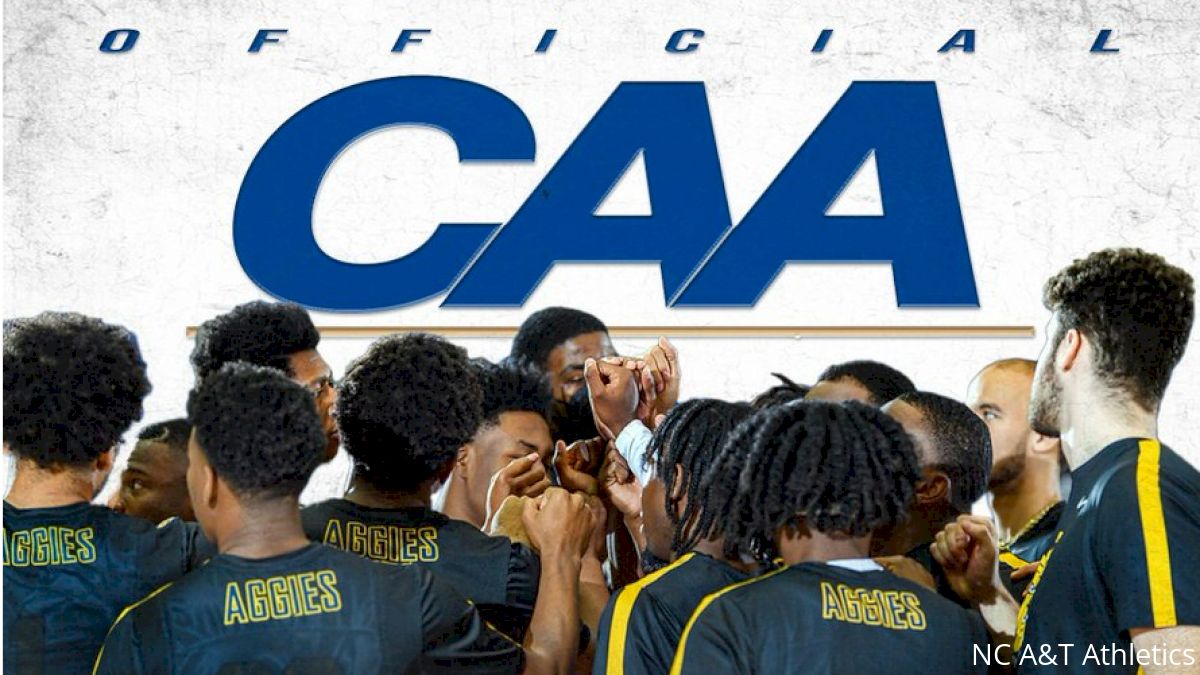 North Carolina A&T has acquired a lot of frequent-flier miles over the past three seasons.
The Aggies' men's basketball program, now playing in its third conference in as many years as it enters its first campaign of play in the Colonial Athletic Association, has been in a lot of new gyms, scouted for plenty of new players and found its way through many different city streets.
Now, as life in the CAA for A&T begins, it'll hope it has found a place to play for at least a little while. But for the league to be a conference in which the Aggies can get cozy, they'll need to get adjusted to some in-house turnover - and, ready or not, the rest of the CAA is coming for them.
Aggie Pride! https://t.co/iNiX7aNiEW

— NC A&T Men's Basketball (@ncatmbb) July 1, 2022
What is there to look out for with North Carolina A&T men's basketball this season?
Below is a look into what the Aggies will bring to the table this season, as FloHoops previews every men's basketball team in the CAA.
2021 Season Review
Last year was the only season North Carolina A&T's ever played in the Big South Conference, after being a founding and continuing member of the Mid-Eastern Athletic Conference for over five decades. The 2021-2022 season was a strange one, for sure.
A promising 4-1 start to life in the league ended with a 6-10 finish for the Aggies, who lost nine of their last 11 regular-season games, before being bounced from the Big South Tournament quarterfinals by top seed and eventual winner, Longwood.
Still, A&T largely looked to be on the upswing as a program with several intriguing recruits and the mentorship of coach Will Jones, who became the first Aggies coach to lead the team to three straight seasons of double-digit victories since Jerry Eaves from 2010-2012.
But in August, mere weeks before the start of practices, Jones was fired by the school, with his assistant, Phillip Shumpert, taking over in an interim role for the upcoming season. That will give the school's administration time to look for a replacement for next season.
Many key players from Jones' tenure did return under Shumpert, including leading scorer Marcus Watson and solid backcourt piece Demetric Horton, which will help the Aggies navigate through the turmoil of both a sudden change of head coach and another new league, the CAA.
With its third conference in as many years, will A&T able to find a winning formula, despite everything it has gone through?
On The Court
Very much an unknown when it comes to his head coaching chops at the Division I level, Shumpert does bring plenty of pedigree from the JUCO ranks.
He spent five seasons as the head coach at Lawson State Community College in Alabama, coaching 26 players who eventually went on to play at D-I schools, before eventually finding himself in the huddle at the high school level in Georgia, then being hired as an A&T assistant under former coach Jay Joyner in late 2019.
Now suddenly thrust into his first D-I head coaching role, specifics about Shumpert's time and styles at Lawson State are limited, and as long as the interim tag is part of his title, his days in his current role seemingly will be numbered, too.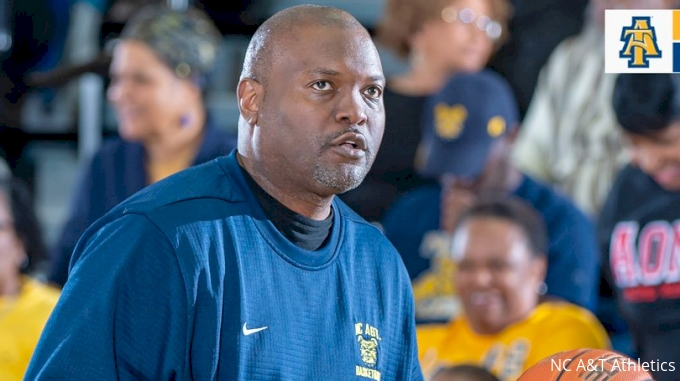 Still, especially as A&T adjusts to a new league, it wouldn't be surprising to see the Aggies try and stick to what worked last time around.
A team that heavily rotated throughout games - 11 players averaged at least 10 minutes per night during the 2021-2022 season - but simultaneously, no one averaged over 27.2. Only 6.4% of the Aggies shots last season were blocked - a rate that was among the 10 best in the country, per KenPom - as well, with plenty of athleticism and ability on the roster to get attempts up and over shot-swatters down low.
A&T's field-goal shooting (42.4% from the field) wasn't great, however. Its free throw shooting (65.4%) was atrocious, and its 70.3 points allowed per game ranked 10th out of 12 Big South teams a year ago.
Key Returner
Marcus Watson, G, R-Jr., Buford, Georgia
Watson was a four-star and top-100 recruit out of high school in Georgia. Last year, in his third collegiate season, it looked as he was beginning to live up to all of that high-major hype.
After a redshirt year at Oklahoma State and just 12 games for New Mexico State during a 2020-2021 season, in which COVID-19 cancellations wreaked havoc on the sport, the 6-foot-6 winger was put into the driver's seat as the Aggies' main offensive facilitator immediately upon his arrival.
An All-Big South Tournament Team selection, Watson wasn't selected on an end-of-season league team, partially due to A&T's record and the fact that he had played limited minutes in February, including a three-game stretch he missed entirely, due to injury.
Presumably back (or close to) full health this time around, Watson could be one of the front-runners for the best newcomer to the CAA. He has a year of heavy contribution under his belt, and it will help his case if he continues to lead the charge for the Aggies on the offensive end and keeps putting in major work on the boards (6.0 rebounds per game) for a player of his size.
His efficiency could improve, shooting under 40% last year, despite 11.4 shots a night and having a 1.3-2 turnover-to-assist ratio, but if A&T is to find any shreds of success in a new league with a new coach, Watson likely is going to be behind the push.
Key Addition
Tyrese Elliott, G, Fr., Grayson, Georgia
Former top-100 recruit and forward Duncan Powell, who took a redshirt year last season due to a knee injury, has plenty of buzz around him, as he awaits his collegiate debut and could equally deserve this spot.
But Elliott's signing and subsequent stay following Jones' departure was a major coup for A&T, as it looks for guard depth beyond just Watson and Horton.
A three-star combo guard who chose the Aggies over the likes of Ole Miss and Boise State, Elliott, at 6-foot-1, should be in the running to fill the primary ball-handler role that now-departed players Tyler Maye and Kameron Langley filled at points last season.
.@tyrese_elliott is the latest of a group of highly-rated athletes to commit to an HBCU. The Loganville Grayson recruit signed to @ncatbasketball during an event held at @TAF_USA https://t.co/8VNUSwxkWp

— Craig Allen Brown (@CraigAllen_21) April 14, 2022
His 45% clip from 3-point range and an over 80% mark from the free-throw line, should help a team that struggled mightily in both categories last season, assuming Elliott can adjust to the speed of the college game quickly.
He'll have to make a rapid adjustment one way or another.
A&T has brutal non-conference schedule that includes trips to Iowa, Iowa State and Houston, plus games against solid mid-majors Wofford, UNC Greensboro and UTEP.
If the backcourt seems stable and reliable by conference time, however, A&T could make for a tough out most nights in the CAA, and Elliott could be a fun freshman and key piece behind it all.
Game To Watch: NC A&T Vs. Hampton, Jan. 16, TBA
The two HBCUs will, for the time being, be connected for their separate decisions to leave the MEAC in 2018 and 2021, respectively, for the greener pastures of new leagues and new opportunities.
Though both programs were members of the Big South last season, their January game will be the first time the two teams will meet as CAA members, rekindling the deep history between the two as highly esteemed HBCU athletic programs.
A&T and Hampton have played 39 times since the 1949-1950 season, with the Pirates doubling up over the Aggies with a 26-13 record, but the recent games have been much more back and forth. In the 12 games contested since 2010, only once has either school in the rivalry (Hampton in 2016 and 2017) won multiple games in a row.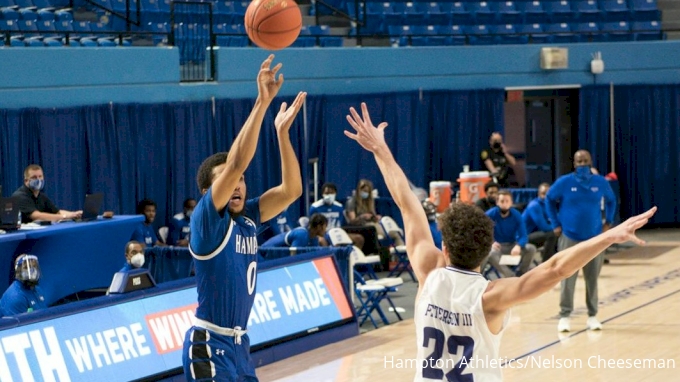 With the Pirates trying to recover from a year in which they only managed single-digit wins for the first time this century, there's definitely some bragging rights on the line this season, as the two schools find themselves to be familiar faces in a league.
Senior guard Marquis Godwin reached double figures in both meetings against the Aggies last year, including a 27-point outburst in the latter game in February, and backcourt mate Russell Dean is expected be another problem on the court the Aggies and other teams will need to contain to have a better shot at winning.