2022 IUPUI vs Butler - Women's
Butler Women's Basketball: Bulldogs Look For Stability In New Era
Butler Women's Basketball: Bulldogs Look For Stability In New Era
The work starts now in terms of the Butler women's basketball program picking up the pieces of an off year and returning to action with a new head coach.
Oct 8, 2022
by Briar Napier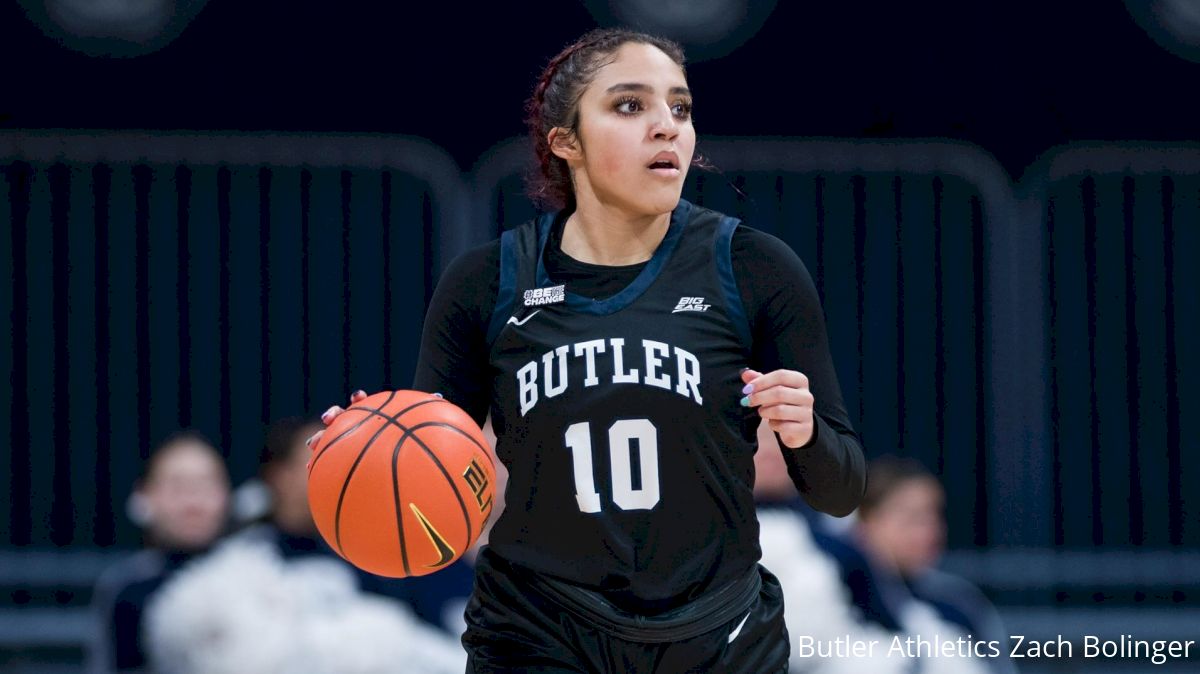 On the bright side, it couldn't have gotten much worse for Butler women's basketball than last year.
The team's top returning scorer was injured for the year in the first game of the season, and things didn't really get much better from there. The Bulldogs were blown out in nearly every game.
The work starts now in terms of picking up the pieces and building their way back to being a competitive outfit.
With a new coach, who brings NCAA Tournament pedigree and players who already have proven themselves elsewhere, Butler could surprise some schools this season and take a big step forward. And, after all the program went through last season, any step forward feels like a giant leap
What is there to look out for Butler women's basketball this season?
Below is a look into what the Bulldogs will bring to the table for the 2022-2023 season, as FloHoops previews every women's basketball team in the BIG EAST.
2021 Season Review
What's the best way for Butler to learn from its 2021-2022 season? Probably by burning the tape and forgetting it happened.
The Bulldogs went an atrocious 1-27, with an 0-18 record in BIG EAST play, losing every single contest against league foes by double digits, and they failed to win a game after the turn of the year.
It wasn't just some bad luck or missed shots here and there. Butler was soundly run out of the gym on a routine basis, being defeated by at least 30 points an eye-popping eight times.
With an offense that couldn't get the ball into the basket (55.6 points per game), and a defense that seemed to let opponents score at will (77.7 points allowed per game, fourth-worst in America), coach Kurt Godlevske was unsurprisingly canned by the school's administration after his seat already was red-hot following a 3-17 campaign the year before.
Furman grad transfer Celena Taborn (12.8 points, 5.5 rebounds, 66.8% field goal percentage) was just about the only bright spot on the roster, actually finishing as the country's leader in 2-point field goal percentage with a 70.8% mark at year's end.
But, with the team sitting at or near the bottom of just about every major statistical category in the BIG EAST, there was little else for Butler fans to cheer about throughout much of the year.
The 23-win, WNIT third-round season from 2019 seems long, long ago now.
On The Court
Butler only had to look across Indianapolis to find the next leader of its women's basketball program.
New head coach, Austin Parkinson, who spent 12 years at IUPUI and became the program's all-time wins leader in the process, was brought on not long after Godlevske's firing. In his recent 24-5 season leading the Jaguars, they beat Butler by 33 points during a game in November.
IUPUI won the double, reigning as the Horizon League's regular-season and tournament champion and earning a No. 13 seed in the NCAA Tournament, before being bounced out in the first round, but by only six points, by Oklahoma.
Happy National Coaches day to my crew! Grateful for each of them! @CoachLatrell @Kristin_Wodrich @hollyhoop1 pic.twitter.com/ji8uqyko82

— Austin Parkinson (@apthepark) October 6, 2022
Parkinson has built a team from scratch before, as IUPUI went 2-26 in the year before he arrived in 2010, holding the distinction of bringing future WNBA draft pick and four-time Horizon Player of the Year Macee Williams in with the 2017 recruiting class as a program-changing talent.
Defense and rebounding led the way for the Jaguars last year, and they pulled off an 18-2 record in the Horizon, even picking up a non-conference win over Iowa and All-American Caitlin Clark, too - IUPUI only allowed opponents to shoot a wickedly-low 25.2% from 3-point range last season, and when many of those attempts inevitably missed, the Jaguars cleaned house on the boards. Their total rebounding rate of 56.4% ranked in the top 10 in America.
It's going to be a long road before Butler women's basketball is back to relevancy, but with a new coach in charge who has proven to be capable of bringing winning college basketball to the city, the school certainly could've done a lot worse with its hire.
Key Returner
Trinity White, G, Soph., McKinney, Texas
With Taborn gone, that leaves White as the team's top returning scorer, with a new coach and plenty of new faces in tow.
Thrown into a difficult situation as a freshman, White started 16 games and averaged 7.7 points per night, finishing with a season-high of 21 points in a loss in December to Illinois.
Growing pains in basketball can get tough, but White's for her first year of college basketball were downright brutal. Now, she could become an emerging leader for a program that's essentially being rebuilt from the ground up.
A good free-throw shooter at 78.8%, her field goal percentage (32.3%) likely will need to see a boost, if Butler wants to blow past last year's win total.
Backcourt play as a whole was especially rough for the Bulldogs on both ends during the 2021-2022 season, and the team finished with a 0.5 assist-to-turnover ratio and just 4.5 steals per game in conference play. Both marks finished dead last in the BIG EAST.
If White develops and finds herself comfortable handling more of the scoring load, as she did at points last season, the Butler guards likely will be much-improved in the season to come.
Key Addition
Shay Frederick, G, Gr., Greenville, Wisconsin
Multiple players who qualified to fill this spot as newcomers deserve some credit and recognition, like grad transfer guard/forward Rachel McLimore, a three-time All-Horizon pick who followed Parkinson from IUPUI, and grad transfer forward Kelsy Taylor, who started every game last year for Division III Final Four qualifier Trine University.
But Frederick gets the nod here for her years of skilled playmaking at Valparaiso that included two seasons of All-Missouri Valley Conference first-team selections and of leading the league in assists per game.
Frederick averaged at least four assists a night for Valpo over the past three seasons and ranked fourth in the MVC in assist-to-turnover ratio in 2021-2022.

For a Butler team that turned the ball over on over a quarter of its possessions last year, immediate jolts to the offense like what the Wisconsinite will provide should help the Bulldogs become much, much more competitive this season.
Accustomed to playing a lot of minutes and being a team's focal point on offense, Frederick's move to the BIG EAST will see her tested against stringent competition much more frequently.
But for a Butler team entering a new era with little ability to go lower than the depths of last season, having Frederick as a star should make the Bulldogs tough outs among many teams in the league, rather than mainly pushovers.
Game To Watch: Butler Vs. IUPUI, Nov. 13
It's the obvious game to keep eyes on, as Parkinson faces the program he spent over a decade building. It will come in just his third game in charge of the Bulldogs.
The Jaguars - now coached by Kate Bruce, who was hired from D-II school Walsh after finishing as the program's all-time wins leader - still should be able to provide a formidable early-season test for Butler in what could be an early sign of what's to come in the first year of the team's rebuild.
Williams, the program legend and Phoenix Mercury draft pick, and her departure, marks the end of a historic career for the school's all-time scoring and rebounding leader, but IUPUI still has several returners who can help make them go.
Bigger. Faster. Stronger😤#GoJags x #HLWBB pic.twitter.com/S76TSvafmG

— IUPUI Women's Basketball (@IUPUI_WBB) September 28, 2022
The list includes junior guard/forward Rachel Kent (10.5 points, 39.1% from 3-point range) and newcomers, such as former Butler player Genesis Parker, who averaged 12.7 points a night in last season but suffered a knee injury that ended her season in the first game of the year.
As Butler got one of IUPUI's best players from last year's tourney team in McLimore (13.0 points, 40.2% from 3, 92.6% from the free throw line), the matchup will provide a unique balance of teams and players that'll feature plenty of new looks and simultaneously familiar faces.