2022 Creighton vs Villanova - Women's
Creighton Women's Basketball Preview: 'Jays Build From Elite Eight Run
Creighton Women's Basketball Preview: 'Jays Build From Elite Eight Run
On the heels of a historic run to the Elite Eight, Creighton reloads with a veteran roster for the 2022-23 BIG EAST basketball season.
Oct 11, 2022
by Kyle Kensing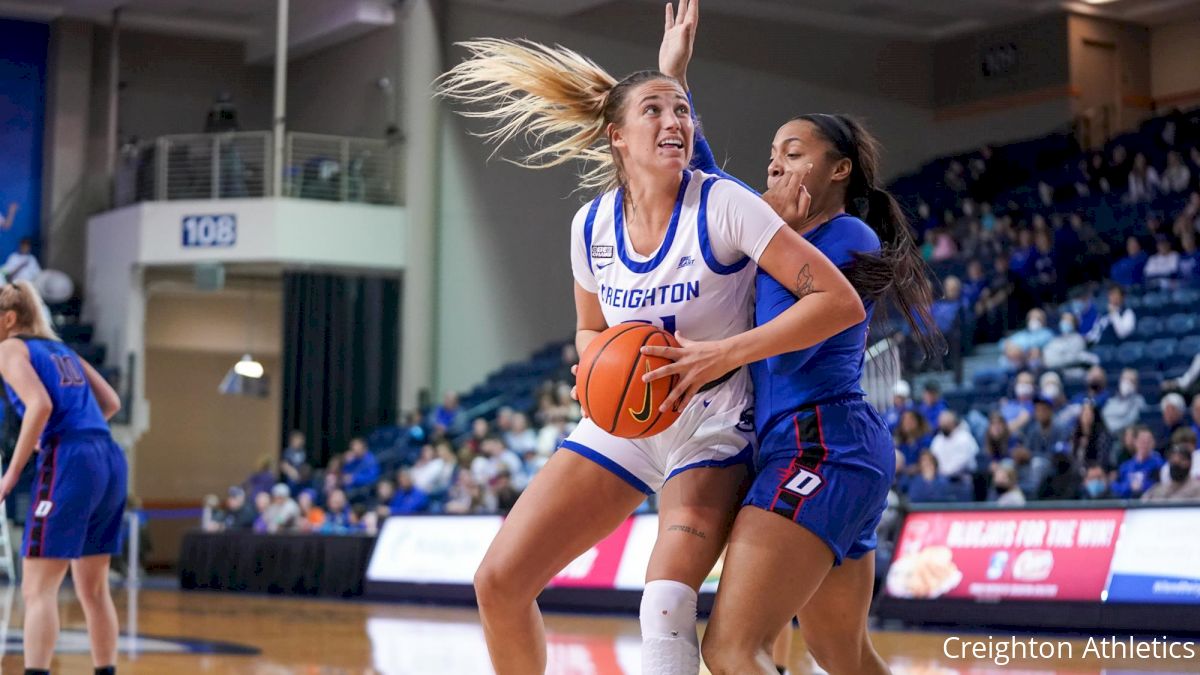 Creighton basketball enjoyed an unprecedented season in 2021-22. The Bluejays parlayed an at-large bid into the NCAA Tournament into the best postseason run in program history, reaching not only their first-ever Sweet 16 with a marquee win against Iowa, but besting perennial contender Iowa State en route to their first Elite Eight.
The return of a veteran corps key to last season's success fuels Creighton in 2022-23.
2021-22 Season Review
Balance keyed Creighton to one of the top scoring averages in the BIG EAST a season ago, and the 24th-best per-game production of any team in the nation. Three Bluejays — Emma Ronsiek, Lauren Jensen and Morgan Maly — paced Creighton to more than 74 points per game with averages of at least 12.3 a night.
In total, six Bluejays to have appeared in at least 32 of the 33 games scored more than five points per game. That sort of scoring distribution made Creighton difficult to defend, and shine through in critical moments — like the Sweet 16 win over Iowa State in which supplementary scorer Tatum Rembao erupted for 19 points.
Creighton's offensive versatility also resulted in a stretch scoring at least 84 points in its final four regular-season games. But when the 'Jays locked down defensively is when they were at their best. Wins that were crucial to building the team's at-large resume over BIG EAST counterparts Villanova and Seton Hall, as well as Arizona State out of the Pac-12, were built on defensive efforts in which Creighton allowed 62 points or fewer.
Likewise, the Bluejays thrived despite twice scoring below their average in the NCAA Tournament wins, holding Iowa and Iowa State to just 62 and 68 points. Holding scoring machine Caitlin Clark to just 15 points on 4-of-19 shooting from the floor was Creighton's coup de grace.
On The Court
Following her breakout performance in the Sweet 16, Tatum Rembao offered insight into what makes Creighton's offense so successful:
"We have a lot of freedom in practice, and we practice that motion almost every single day, so I feel like it's a little rough when you are in June and July trying to figure each other out," she said in the postgame press conference. "But once you start to build that chemistry, you kind of know who is going to back cut, who is going to curl, who is going to bump and pop, and who you want to bump and pop. So it definitely comes with a lot of practice."
Rembao is gone, but the atmosphere she described remains the hallmark of Creighton basketball heading into a new season.
it's just around the corner #GoJays pic.twitter.com/T6q0txmI4T

— Creighton Women's Basketball (@CreightonWBB) October 10, 2022
What's more, each of Creighton's three double-digit-point-per-game scorers from a season ago are back to set the tone for the '22-'23 Bluejays.
Ronsiek averaged 13.9 points, along with a team-high five rebounds per game, en route to 1st Team All-BIG EAST recognition. Jensen produced 12.5 points and four rebounds per game, while Maly provided a scoring punch off the bench in the vein of Manu Ginobili at 12.3 points a contest. Maly and Jensen each earned BIG EAST honors: Maly as Sixth Woman of the Year, and Jensen as the conference's Co-Most Improved Player.
Creighton also welcomes back key contributors Carly Bachelor, a dependable scoring wing and the team's second-leading rebounder a season ago; and spark-plug guard Molly Mogensen.
Key Returner
Emma Ronsiek, F, Jr., Souix Falls, South Dakota
Emma Ronsiek? Nah more like Emma RonSICK#GoJays pic.twitter.com/70mgVnCJ9y

— Creighton Women's Basketball (@CreightonWBB) July 23, 2022
Pushing the tempo has been a successful trademark of Creighton basketball under Jim Flanery, particularly in recent years. Building around a nimble interior player like Emma Ronsiek maximizes the Bluejays' ability to push the pace of the game without sacrificing the paint to their opponents.
Each of the last two years, Ronsiek ranked in the top 200 nationally among all Div. I players in 2-point field-goal percentage per HerHoopStats.com. Combined with her ability to get to the free-throw line, another jump in Ronsiek's interior scoring productivity could have her in the BIG EAST Player of the Year race.
What's more, Ronsiek attempted considerably more 3-pointers as a sophomore than in her freshman campaign, but her percentage dipped in 2021-22. Shooting at the plus-36-percent range she connected on in 2020-21 while shooting at the volume she reached a season ago will only make the junior that much more dangerous.
Game To Watch: at Villanova, Dec. 2
UConn's return to the BIG EAST rendered the conference's competition something of a race to be second last season. However, that proved to be to the league's benefit, with both Creighton and Villanova rising to the occasion enough to secure at-large NCAA Tournament bids.
Both again promise to be in the hunt for March Madness, but more importantly, have the pieces to make that UConn BIG EAST championship not such a sure thing. Creighton's bevy of experienced talent from an Elite Eight roster, and Villanova returning arguably the best scorer in the nation with Maddy Siegrist could lead to some upheaval in the conference's hierarchy.
Jockeying for position begins early into the league slate, with Creighton visiting the Main Line one week after Thanksgiving.
The home teams won both matchups in this series a season ago, which each game decided by double-digits. A stronger showing on the road this season could be the kind of springboard the Bluejays need to make a run at UConn's supremacy.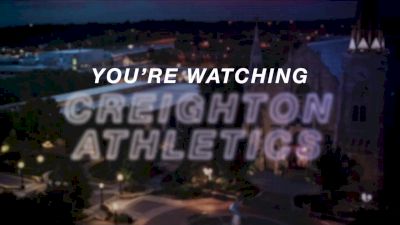 Unlock this video, live events, and more with a subscription!
Get Started
Already a subscriber? Log In