2022 Battle 4 Atlantis Women's Tournament
Battle 4 Atlantis Preview: Texas, Tennessee Lead Field Into The Bahamas
Battle 4 Atlantis Preview: Texas, Tennessee Lead Field Into The Bahamas
The Battle 4 Atlantis, held annually on Paradise Island in the Bahamas, features one of the most talented fields seen anywhere, and it's coming up.
Oct 20, 2022
by Briar Napier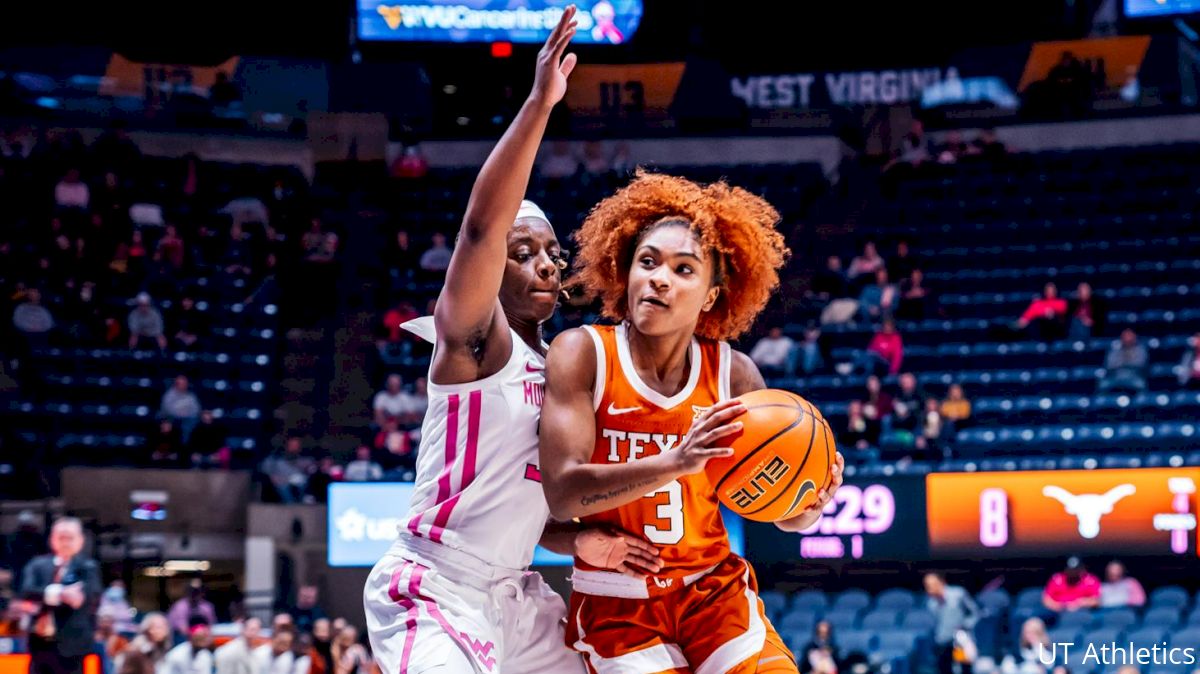 The weather is getting cold, sports are beginning to migrate indoors and the sound of basketball sneakers rings through the air at gyms everywhere.
It means the college hoops season is on the horizon. Finally.
And for fans of women's college basketball, there's perhaps no better feast of early-season hoops than the late November tournaments, chock-full of showdowns against the best of the best in the country.
Among them, the Battle 4 Atlantis, held yearly on Paradise Island in the Bahamas. It features one of the most talent-heavy fields seen anywhere in the country.
Former national champions, reigning Final Four participants and many, many other teams dot the Battle 4 Atlantis tournament bracket this year.
It's quite possible that several of the schools in this year's competition will be making deep runs in March, granting an early look at the potential stars of tomorrow in a high-pressure, highly competitive atmosphere in an island paradise.
What could be much better? For college basketball fanatics in November, not much else.
Here's a look at what to expect at this year's Battle 4 Atlantis, which will take place Nov. 19-21 and will be streamed live on FloHoops.
NOTE: All tipoff times are listed in Eastern Time and subject to change.
Texas
AP Top 25 rank: No. 3
2021 record: 29-7, lost to Stanford in NCAA Elite Eight
First game: vs. Marquette, Nov. 19, 2:30 p.m.
The lowdown: Coach Vic Schaefer is a winner wherever he goes, and across three full seasons since taking over the Longhorns' program following two Final Four appearances at Mississippi State, he has helped lead Texas to consecutive Elite Eights for the first time since 1989 and 1990.
With UT's No. 3 ranking in this year's preseason AP Top 25 poll, the next goal is crystal clear for the Longhorns: Final Four and more.
Even following a spectacular year in which it ripped off a late-season 14-game winning streak that included a Big 12 Tournament title, before losing in the national quarterfinals to the Cardinal, the Longhorns still have the players and personnel at their disposal to get back to the Final Four for the first time in two decades.
Guard Rori Harmon is one of America's top sophomores, taking the Big 12 by storm. She received an AP All-America honorable mention and the league's Freshman of the Year nod as a two-way playmaker. She averaged 11.4 points, 5.0 assists and 2.4 steals per game.
BIG EAST fans also know just how good grad transfer Sonya Morris can be after she was one of the main drivers of one of the country's best offenses a year ago at DePaul (17.6 points, 3.2 assists per game).
Texas' X-factor undoubtedly is sophomore forward Aaliyah Moore, a highly touted freshman last year who missed almost two months due to injury but found her stride toward the postseason, putting up 21 points in 20 minutes in the NCAA second-round win over Utah.
It's a loaded field in Atlantis, but anyone who plans to take on the Longhorns has a tall order on their hands.
Tennessee
AP Top 25 rank: No. 5
2021 record: 25-9, lost to Louisville in NCAA Sweet 16
First game: vs. Rutgers, Nov. 19, noon
The lowdown: The sky is blue, water is wet, the Lady Vols are good. What else is new? Still, even with all the history and prestige attached to the Tennessee name in women's college basketball lore, the 2021-2022 season was a breakthrough season for coach Kellie Harper and her team.
Keep in mind that before 2016, the Lady Vols had missed the Sweet 16 just once - yes, one single time (2009) - since the program joined the NCAA in 1982.
Then, between 2017 and 2021, Tennessee still made the NCAA Tournament each year it was held but never got back to the national quarterfinals, a drought typically unheard of on Rocky Top.
The Lady Vols returned to the Sweet 16 with a vengeance last season, winning 25 games, before running into a red-hot, No. 1-seeded Louisville team. They could see the Cardinals again in the Bahamas, and if they do, Tennessee returns a squad that merely just reloaded from a year ago.
All-America honorable mention guard Jordan Horston (16.2 points, 9.4 rebounds, 4.0 assists) dislocated her elbow in mid-February and missed the rest of the year, leaving UT without a vital piece of its backcourt for March Madness.
Now healthy and primed for a giant year, she'll be a guard worth the price of admission, but throw in the fact that 6-foot-6 center Tamari Key (10.5 points, 8.1 rebounds, 3.5 blocks) also returns? That's big.
Keeping up with Kea 👏

Rickea has been named to the Cheryl Miller Award preseason watch list.

More » https://t.co/PEYhFJrvyo pic.twitter.com/LHcVERhigd

— Lady Vols Basketball (@LadyVol_Hoops) October 19, 2022
The Lady Vols also get two more grad transfer talents to back up Horston down low in Rickea Jackson (20.3 points, 6.7 rebounds per game at Mississippi State) and Jasmine Franklin (15.2 points, 12.2 rebounds, 2.2 blocks per game at Missouri State).
UT is going to be a load to face off against every night this year, and it could easily be going much, much further than the Sweet 16 this time around.
Louisville
AP Top 25 rank: No. 7
2021 record: 29-5, lost to South Carolina in NCAA Final Four
First game: vs. Gonzaga, Nov. 19, 7:30 p.m.
The lowdown: Four straight Elite Eights with Final Four appearances bookending the streak. Louisville women's basketball is in a golden age, and it has plenty of personnel to thank.
In the elite levels of women's college basketball, it's hard to get to the top, but even harder to stay there. Louisville likely will feel that this season.
This could be the Cardinals' toughest, most challenging season in recent years, as three of the five major starters from the team that was a game away from playing for a national title have departed, leaving coach Jeff Walz's team having to fill in the gaps.
Fortunately for Louisville, arguably the best player from that historic team, junior guard Hailey Van Lith, is back to lead the line in the Cardinals' backcourt once more.
Van Lith was the Wichita Region's Most Outstanding Player. She dropped 20 points in Louisville's first four tournament games, before the smothering defense of the Gamecocks found a way to slow her down, holding the Washington State native to single-digit scoring in the national semifinals.
Her and junior forward Olivia Cochran (8.6 points, 5.1 rebounds per game last year) bring back some experience and a knowledge of how to make a deep postseason run, and they'll be joined by some key transfers in the Cardinals' fight to get back to that point.
For instance, Florida State grad transfer guard Morgan Jones was named to the Preseason All-ACC team with Van Lith, having already proven herself in the league with the Seminoles (career high 13.8 points per game in the 2021-2022 season).
And, down in the post, is where 6-foot-5 center and Utah Valley transfer Josie Williams (17.3 points, 12.4 rebounds last year) should come in handy.
South Dakota State
AP Top 25 rank: No. 23
2021 record: 29-9, WNIT champion
First game: vs. UCLA, Nov. 19, 5 p.m.
The lowdown: No team ranked higher in the recently released AP Poll outside of the Power 5 and BIG EAST than the Jackrabbits, and it's an honor that's fully deserved.
SDSU beat UCLA on a neutral floor at last season's Gulf Coast Showcase and went 17-1 in Summit League play, but a shocking loss to rival South Dakota in the league tournament title game left the Jackrabbits on the outside looking in in terms of auto-bidding to the NCAA Tournament.
So, they did the next best thing by winning the gauntlet that is the WNIT, beating UCLA again in the semis, before triumphing in the final over Seton Hall in a 32-point rout in front of their home crowd in Brookings, South Dakota, to end the year on a high note.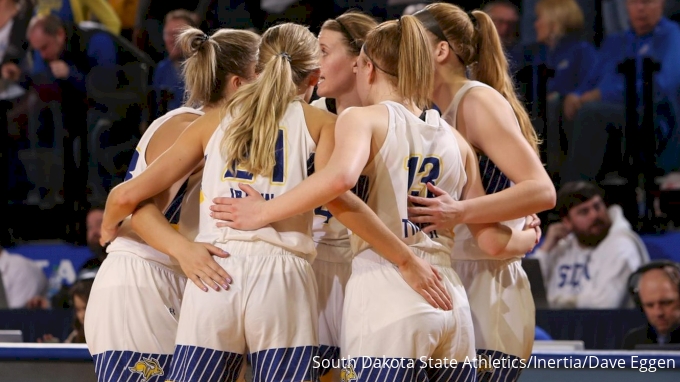 Forward Myha Selland, one of the best mid-major players in America when healthy, but also a player who has been tortured by injuries for much of her career, is back on campus for a sixth year.
The former Summit League Player of the Year and reigning WNIT MVP battled back from yet another injury last season, which forced her to miss seven games - to lead her team in scoring at 14.3 points per night.
A lethal deep shooter with a 46.5% clip last season from 3-point range, Selland won't have to shoulder all of the scoring load, as the Jackrabbits' other three top scorers (sophomore Paige Meyer, junior Tori Nelson and senior Paiton Burckhard) all are back for another go, too.
If you're a fan of a Power 5 school looking for a fun neutral team to cheer on in the Battle 4 Atlantis, SDSU may be for you. Just hope your school doesn't see it come March.
Gonzaga
AP Top 25 rank: N/A (receiving votes)
2021 record: 27-7, lost to Louisville in NCAA second round
First game: vs. Louisville, Nov. 19, 7:30 p.m.
The lowdown: While its men's team is producing NBA Draft lottery picks and has been a household name in the college basketball sphere for decades, Gonzaga's women's program has been quietly establishing itself as a consistent team that has been building in stature and prestige since the Bulldogs made their first NCAA Tournament in school history in 2007.
Head coach Lisa Fortier was a first-year assistant on that 2007 team and has been with Gonzaga in some capacity ever since, being a major force behind the Zags' rise essentially from the beginning. They've now made every iteration of March Madness since 2017.
Four players scored in double figures a night last year and three of them are back - the Truong twins (Kaylynne and Kayleigh) and junior forward Yvonne Ejim, the latter of whom also doubled as the Zags' leading rebounder from a year ago with 5.6 boards a game.
The Truongs, both seniors, should be the leaders in the backcourt, as Kayleigh in particular is coming off a career year in which she paced Gonzaga in points (11.2 per game) and assists (3.8) en route to an All-West Coast Conference first-team nod.
And, though second-leading scorer Melody Kempton didn't return at forward, the addition of Utah transfer guard and senior Brynna Maxwell - a two-time All-Pac 12 honorable mention selection with the Utes - will add some Power 5 pedigree to the plucky mid-major and should have the Zags right in the thick of yet another race for a NCAA Tournament bid.
UCLA
AP Top 25 rank: N/A (receiving votes)
2021 record: 18-13, lost to South Dakota State in WNIT semifinals
First game: vs. South Dakota State, Nov. 19, 5 p.m.
The lowdown: The Bruins perhaps had a lot of high hopes heading into last season. They entered the 2021-2022 campaign having gone a combined 43-11 in the two years prior.
Alas, some hot and cold streaks hit UCLA hard, with the Bruins being booted out of the Pac-12 Tournament early on by Oregon and therefore sent to the WNIT, where they admittedly put on an admirable run to the semifinals, before being ousted by eventual champ South Dakota State.
It's fair to say that UCLA has a point to prove this season, and as long as it has star guard Charisma Osborne in its ranks, the Bruins will have a chance to win most games.
2️⃣0️⃣ days left before our Ann Meyers Drysdale Award top-2️⃣0️⃣ shooting guard suits up and wears #2️⃣0️⃣ for her senior season!#GoBruins 🐻 pic.twitter.com/0R1Q1sgHn9

— UCLA W. Basketball (@UCLAWBB) October 19, 2022
Osborne has averaged double-figure points per game in all three years of her college career, having been one of the Pac-12's best point guards - arguably even its best outright - for quite some time, and she added onto her reputation with a 16.4-point, 5.1-rebound, 3.9-assist per game season her last time out on the court.
Her favorite target to dish the rock to in the post, Ilmar'I Thomas, has graduated, but redshirt sophomore forward Emily Bessoir, a former Pac-12 All-Freshman pick who missed all of last season while rehabbing from a torn ACL, could be a breakout candidate to star in her place, especially considering Osborne's playmaking ability and her knack for making the players around her that much better.
Marquette
AP Top 25 rank: N/A
2021 record: 23-11, lost in WNIT Third Round to Toledo
First game: vs. Texas, Nov. 19, 2:30 p.m.
The lowdown: An NCAA Tournament bubble team for much of the year, Marquette's late-season push fell flat, as the Golden Eagles had a stretch of four defeats in five games in February and officially were locked into the WNIT, once blue-blooded UConn knocked them out of the BIG EAST Tournament.
A team that took care of the basketball and took cautious tries - shooting a higher percentage of 2-point attempts to total shots than any other team in America last year, per HerHoopStats - Marquette got perhaps a little too safe at times and got defeated when it really couldn't afford to be later on in the year.
The graduation of their top two scorers in Lauren Van Kluenen and Karissa McLaughlin hurts, but the Golden Eagles do return a solid 1-2 combo in guard Jordan King and forward Liza Karlen, both of whom averaged double digits at 11.5 and 10.2 points per game, respectively.
Butler transfer Nia Clark (11.7 points) was brought in to help add some in-league experience to the backcourt, but the competition to replace former leading scorer Van Kluenen down low is wide open.
Senior forward Chloe Marotta (6.9 points, 7.3 rebounds, 3.1 assists) will be a returning starter in the frontcourt and should help carry some of the production left behind, but the options with her in her position are young, haven't had significant starting time for Marquette yet, or both.
Rutgers
AP Top 25 rank: N/A
2021 record: 11-20, no postseason
First game: vs. Tennessee, Nov. 19, noon
The lowdown: It's a new era this season in Piscataway. Legendary coach C. Vivian Stringer, a Basketball Hall of Famer and the first college coach (man or woman) to ever take three different programs to the Final Four, retired in the offseason after a half-century of head coaching at the three places she picked up her 1,055 wins - Cheyney State, Iowa and Rutgers.
Two of Stringer's four career Final Four trips came with the Scarlet Knights in 2000 and 2007, and though Stringer never managed to win a national title, she more than established her legacy as a monumental figure who coached countless great players and led talented teams through numerous eras of the women's game.
Former WNBA player and Penn State coach Coquese Washington now is tasked with the Herculean challenge of being Stringer's successor, and though Washington has a long way to go before the Scarlet Knights are back to competing for Final Four berths again, there are some positive signs on the roster that things are looking up again at Rutgers.
Saint Peter's transfer Kassondra Brown was a double-double-a-night threat with the Peacocks a season ago. The 6-foot-2 senior averaged 14.9 points and 10.1 rebounds.
Senior guard Kai Carter has put up double-figure scoring numbers per game for UNC Asheville over each of the past two seasons.
Still, the returners back from the Rutgers squad of the 2021-2022 season are mainly unproven, with Washington likely needing some of those players to show out in a bigger role in order to get off on the right foot in her first season at the helm of the program.