2022 Battle 4 Atlantis Women's Tournament
Top 10 Point Guards In Women's College Hoops: Familiar Faces And Names
Top 10 Point Guards In Women's College Hoops: Familiar Faces And Names
A star point guard can do wonders for a team. They're anchors of the roster and vital to their success through scoring, distribution and disruption.
Oct 25, 2022
by Briar Napier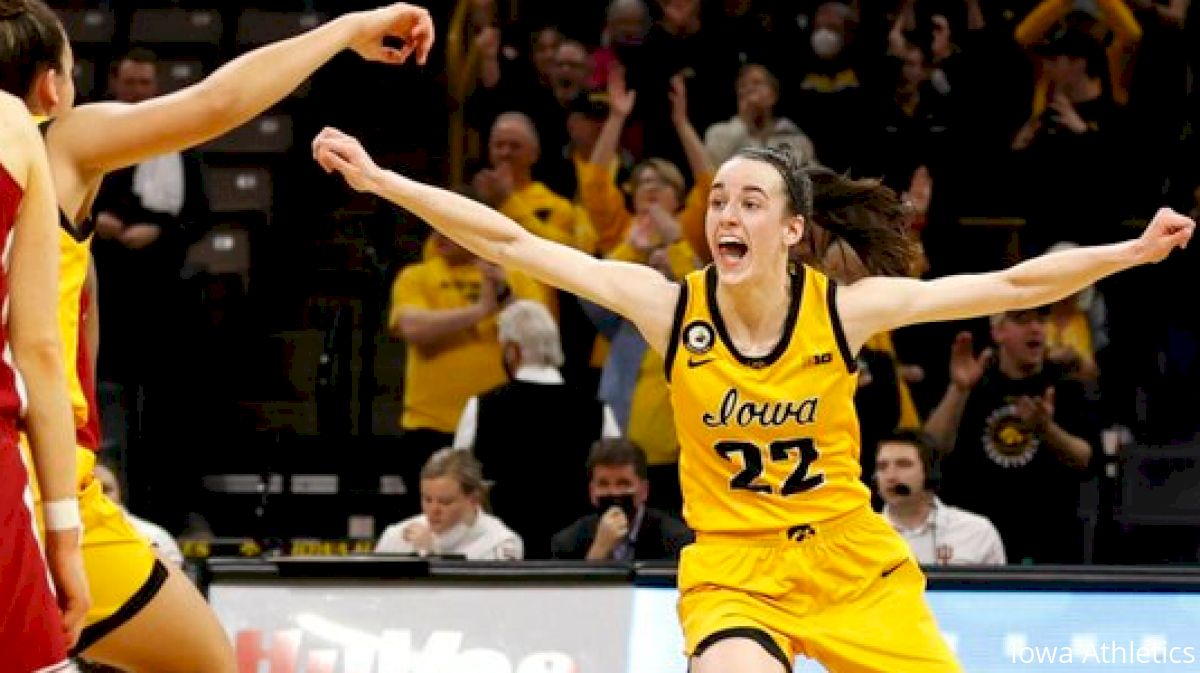 A star point guard can do wonders for a basketball team.
But for many programs, including some with national title hopes this season, they're anchors of the roster and vital to their success through scoring, distribution and the ability to create and disrupt on both ends of the court.
Ahead of the women's college basketball season, FloSports is taking a peek at players to check out and keep an eye on at all five positions. As most possessions start with the ball in the hands of the point guard, it only makes sense for the countdown for each position to start with the point guards, too.
Here's a look at 10 point guards to watch this season, with games - many featuring some of the players below - being broadcast live on FloHoops.
Caitlin Clark, Jr., Iowa
This list isn't intended to be taken as a ranking of the country's best point guards, per se, but with Clark at the top, it might as well be one.
A superstar with few equals in today's women's college hoops, Clark - the reigning and defending winner of the Nancy Lieberman Award, given to the nation's best point guard - followed a historic freshman season with an even better sophomore year.
She paced the country in both scoring (27.0 points per game) and assists (8.0 per game), becoming the first Division I player in history to lead both categories in the same season.
A must-watch player with seemingly limitless range, Clark had five triple-doubles last year and became the only D-I player (male or female) since 2000 to record back-to-back 30-point triple-doubles. She pulled off the feat in January against Nebraska and Minnesota.
An easy Big Ten Player of the Year selection and a unanimous Associated Press first-team All-American, Clark has accomplished just about all there is in terms of individual honors, even with two seasons remaining before she's eligible to declare for the WNBA Draft.
What has evaded her and Iowa over the past two seasons is a deep NCAA Tournament run, having lost in the Sweet 16 to UConn her freshman campaign, followed by an upset loss to Creighton in last year's second round.
Still, as long as Clark is in the lineup, the Hawkeyes can never be counted out, no matter the opponent.
Chrislyn Carr, Gr., Louisville
The well-traveled floor general finds herself at her fourth college stop in Louisville, and perhaps her toughest challenge to live up to, as well.
Considering that Carr's talent is going to mix with a Cardinals program that's coming off a Final Four appearance, it's easy to see why the grad transfer is so highly regarded.
Carr spent two full years and a partial third season at Texas Tech, before transferring to Baylor, where she never suited up in a game. Instead, she spent her senior year at Syracuse.
There, Carr faced the best of the best in the Atlantic Coast Conference night after night, starting all 29 games for the Orange and averaging 14.2 points per game, her third straight full season of averaging double-figure scoring numbers.
Now at Louisville, she and a fellow in-conference grad transfer - former Florida State stud Morgan Jones - should pair nicely in the Cardinals' backcourt with the already established Hailey Van Lith, who was named the Wichita Regional's Most Outstanding Player, as she was the catalyst behind Louisville's run to the national semifinals.
Carr and Jones should be the replacements for the outgoing Kianna Smith (a WNBA Draft pick of the Los Angeles Sparks) and Chelsie Hall, both of whom were key parts to the Cardinals' successes a year ago, but Carr being able as a ball-dominant guard to take some pressure off of Jones and Van Lith could throw Louisville opponents for loops all season.
Rori Harmon, Soph., Texas
The Big 12 Freshman of the Year helped get the Longhorns back-to-back Elite Eight appearances for the first time since 1989 and 1990 with a two-way game that instantly made her known as a player (and career) to watch down.
Though Harmon showed herself to be more than a capable scorer at 11.4 points per game last year, it was her playmaking on both ends that especially set her apart.
Harmon tallied 5.0 assists per night a year ago and showcased her elite vision on a tough stage game after game. On defense managed 2.4 steals per night to prove herself as an elite on-ball defender, punctuated by a spot on the Big 12's All-Defensive team.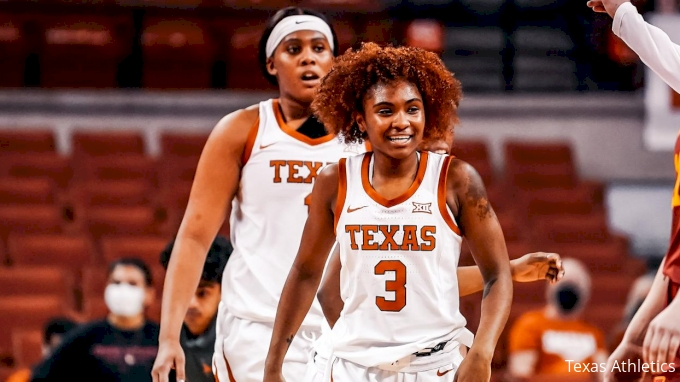 The Houston native also seemed to get better as the pressure amped up, earning the Big 12 Championship Most Outstanding Player Award after she averaged 22 points per contest in the Longhorns' three wins over Kansas State, Iowa State and Baylor to clinch UT a conference tournament crown.
That's good news for a Texas program with high hopes, which is entering its third year under coach Vic Schaefer - best known for taking Mississippi State to back-to-back Final Fours in 2017 and 2018 - as the No. 3-ranked team in the preseason AP Top 25 poll.
So, if the Longhorns are indeed able to get back to the national semifinals for the first time in two decades, don't be surprised if Harmon is a major piece of the push.
Haley Cavinder, Sr., Miami (Florida)
Cavinder, along with her twin and teammate, Hanna Cavinder, may be known more among casual fans and basketball outsiders for their social media presence (sharing a TikTok account with over 4 million followers) and their hustle in the Name, Image and Likeness sphere through clothing startups, partnerships with numerous national brands and more.
College hoops fans who have seen the twins play together on a basketball court know well that the hype and exposure are real.
Though Hanna is an excellent player in her own right (14.3 points, 3.7 assists last season), Haley is a legitimate star, having been a three-time All-Mountain West Conference selection and the league's 2021 Player of the Year during three stellar seasons with her sibling at Fresno State.
Among the rest of the country, only Caitlin Clark had more triple-doubles last season than Cavinder's three. She stuffed the stat sheet to the tune of 20.1 points, 9.4 rebounds and 5.9 assists per game, while also making history by going an incredible 109-for-112 from the free-throw line (97.3%) for the best single-season mark from the charity stripe in NCAA history.
The Cavinders' transfer to Miami gave the Hurricanes an instant boost following an already-solid season a year ago, in which they won 21 games and made it to the second round of the NCAA Tournament, before running into a South Carolina buzzsaw.
The twins could help the Hurricanes go dancing - and not just on their social media platforms.
Jasmine Powell, Sr., Tennessee
Following a six-year run in which Tennessee didn't make a Sweet 16 - the longest such streak in program history - the Lady Vols made it back to that point last year in a showing under coach Kellie Harper that made it loud and clear UT was to be taken seriously as a legitimate national title threat again.
With Harper assembling a loaded group of transfers for the upcoming season that includes Powell in the thick of it, don't be surprised if the Lady Vols look like a dominant team straight from the Pat Summitt era.
Powell has two seasons of eligibility remaining (her senior season and the extra COVID-19 year given by the NCAA) after three great years at Minnesota, in which she averaged at least 12.1 points per game and had a career-high 5.7 assists per night to go along with it.
The difference this year for Powell - and something that could elevate her into one of America's elite point guards - is the amount of weapons she has around her, such as backcourt mate Jordan Horston, returning center Tamari Key and two more stellar incoming transfers in Mississippi State's Rickea Jackson and Missouri State's Jasmine Franklin.
Compared to the middling team she had with the Golden Gophers, whose best record with her in the program was a mere 16-15, Powell has a wealth of scoring options around her that she'll be looking to help put in effective positions.
Makenna Marisa, Sr., Penn State
Outside of Nittany Lion and Big Ten women's basketball fans, much of the country didn't see much of Marisa and what she could do to make a difference on the floor.
That was a bit of a shame, as outside of Caitlin Clark, no point guard in the conference had as good a year as Marisa.
Following a good sophomore campaign, Marisa exploded onto the scene for her junior year by averaging 22.2 points and 4.2 assists per game, with her 22.6 points a night in Big Ten play second only to Clark.
Marisa also tallied a 30-point, 11-assist, 10-steal triple-double in an early-season win against Delaware State, notching the program's first triple-double since the 1988 season. It was just the 20th 30-point triple-double in Division I history.
𝗢𝗻𝗲 𝗼𝗳 𝘁𝗵𝗲 𝗻𝗮𝘁𝗶𝗼𝗻'𝘀 𝗯𝗲𝘀𝘁 𝗣𝗚'𝘀 𝗲𝗻𝘁𝗲𝗿𝗶𝗻𝗴 𝘁𝗵𝗲 𝘀𝗲𝗮𝘀𝗼𝗻 ➡️ @makenna_marisa

Congrats to Makenna on being named to the Nancy Lieberman Award Watch List 👏

📰: https://t.co/6gK6cbA5id#UnleashThePRIDE pic.twitter.com/bLdHJsU7eA

— Penn State Women's Basketball (@PennStateWBB) October 17, 2022
She and Clark had a war on the court when the two teams squared off in January, with Marisa's game-high 32 points not enough to offset the 20-point, 18-assist night Clark had to push the Hawkeyes to a win, and it reasonably can be expected that the two stars will go at it once again this year. They're slated to face off twice in the league schedule.
However, because Penn State doesn't have much around Marisa to help her, the Nittany Lions have combined for just 27 wins across the three seasons she's been in State College, limiting Marisa's national exposure and profile.
But, with Marisa rising up 2023 WNBA Draft boards, clearly the right kind of people have their eyes on her.
Lauren Park-Lane, Sr., Seton Hall
When Seton Hall went on a late-season tear last year, winning 15 of its final 18 games in a run that ended with a trip to the WNIT championship game, Park-Lane was one of the major keys behind the Pirates' sudden and meteoric rise.
Now, with the rest of the BIG EAST's attention gained, she'll hope to keep that momentum going, as the program looks to get back to the NCAA Tournament for the first time since 2016.
A two-time All-BIG EAST first-team selection and the league's reigning leader in assists per game (6.6 a night in conference play), the 5-foot-3 Delaware native helped make Seton Hall a team that nobody wanted to play come March and nearly took them to a silverware-winning season.
She was an excellent backcourt pairing with fellow former All-BIG EAST first-team pick Andra Espinoza-Hunter and had a dangerous pick-and-roll game with forward Sidney Cooks, the latter of whom also returns to help make up one of the top guard-post combos in the BIG EAST.
A player with a seemingly limitless motor, no player in the country - all 4,802 in D-I as listed in HerHoopStats' database - played more minutes than Park-Lane did last year, a number made so high due in part to the Pirates' deep postseason run, but also due to the fact that Seton Hall values Park-Lane immensely and wants to get her somehow involved in as many things on the court as possible.
Could that motor make Seton Hall a dark horse in the BIG EAST title fight, too?
Dyaisha Fair, Sr., Syracuse
When Syracuse's administration made the move to hire alum and former Buffalo, Indiana and Hofstra head coach Felisha Legette-Jack as its new sideline leader this past offseason, they had to have had an inkling they possibly were going to get her essentially as a package deal with Fair, too.
Sure enough, Fair entered the transfer portal and signed with the Orange to rejoin her former coach at Buffalo - and instantly gave Syracuse one of the best scoring weapons in America.
Coming off a spectacular three seasons with the Bulls, in which she averaged 23.1 points per game, Fair scored at least 20 points in 25-of-34 games. She and Legette-Jack teamed to help take UB to the Mid-American Conference Tournament title, getting the program to the NCAA Tournament for just the fourth time in school history.
Fair has torn up the mid-major scene for years, but the major question now is obvious - can that epic production translate to a high-major level, especially in an ACC that features five programs ranked in the top 15 of the preseason AP Top 25 poll?
That remains to be seen, but in a new era for Syracuse women's basketball, nabbing a point guard with Fair's skillset certainly won't be a bad thing in terms of the product Syracuse puts on the court this year.
Anastasia Hayes, Gr., Mississippi State
Speaking of players who ripped apart mid-major defenses before testing their might at the Power 5 level, Hayes - who averaged the second-most points per game (26.5) at Middle Tennessee State in 2020-2021 - had little issue in her readjustment to high-major basketball.
She averaged 18.6 points, 4.5 rebounds and 3.1 assists per game for the Bulldogs a year ago, two years after she left Tennessee to join the Blue Raiders.
Hayes had interest in leaving again, this time for the pro level, after last season's successes, but new coach Sam Purcell (hired after nearly a decade as an assistant at Louisville) convinced her to stick around and be one of the centerpieces of Mississippi State's attempt to return to the top of the women's college basketball world, following two Final Fours and three Elite Eights in a three-year stretch from 2017-2019.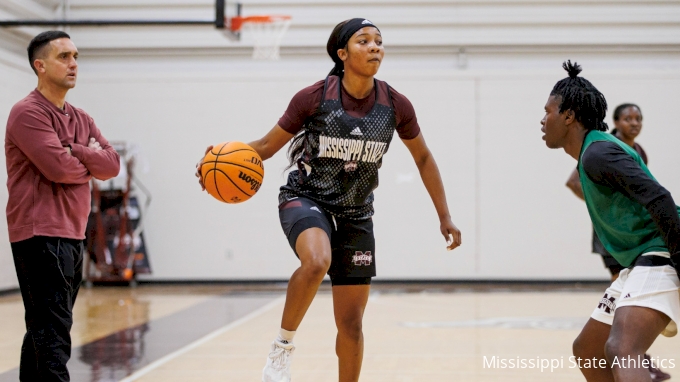 With leading scorer Rickea Jackson gone from the program after she transferred to Tennessee, that leaves Hayes as the leader of the Bulldogs, as they attempt to build stability following a tumultuous 2021-2022 season that included Jackson's midseason transfer and a sudden resignation weeks before the season from coach Nikki McCray-Penson due to health issues.
If Purcell can establish some quick cohesion and put his stars in winning positions, the Bulldogs may have the look of a program on the rise once again, with Hayes likely leading the charge at the very front of the pack.
Destinee Wells, Jr., Belmont
Belmont is quickly on the rise as a growing mid-major power in women's college hoops, having made six straight NCAA Tournaments, while additionally making it to the second round as a No. 12 seed in back-to-back seasons.
Wells, now entering her third season as the Bruins' backcourt leader, has been a major reason behind that sudden success.
The Tennessee native tallied averages of 16.7 points and 4.5 assists per game last year, and Belmont tallied its seventh straight year of 20 or more wins, including a 13-game run of victories that lasted nearly two months and ended with a defeat by just three points to in-state rival Tennessee in March Madness with a trip to the Sweet 16 on the line.
Unsurprisingly, Wells played some of her best basketball of the season during that run, earning herself an All-Ohio Valley Conference first-team nod and the league tournament's Most Valuable Player honor, too.
Wells didn't appear to be fazed by the moment in Belmont's NCAA Tournament games, as she only had two turnovers combined in wins over Oregon and Tennessee.
However, Belmont has nonconference games this season against the likes of Louisville, Iowa and Villanova to further test her talent against the best, not to mention the fact that the Bruins are in a new league this year in the Missouri Valley.
With Wells bringing the ball down the floor, Belmont should be in good hands for whatever may come - up to, and including, yet another possible trip to the NCAA Tournament.