2022 Old Dominion vs Xavier - Women's
Xavier Women's Basketball Preview: A Rebuilding Season For Musketeers
Xavier Women's Basketball Preview: A Rebuilding Season For Musketeers
Even with a team that had few standouts, Xavier faces the task of replacing three of its top-4 scorers from a season ago, as well as the top rebounders.
Oct 27, 2022
by Ron Balaskovitz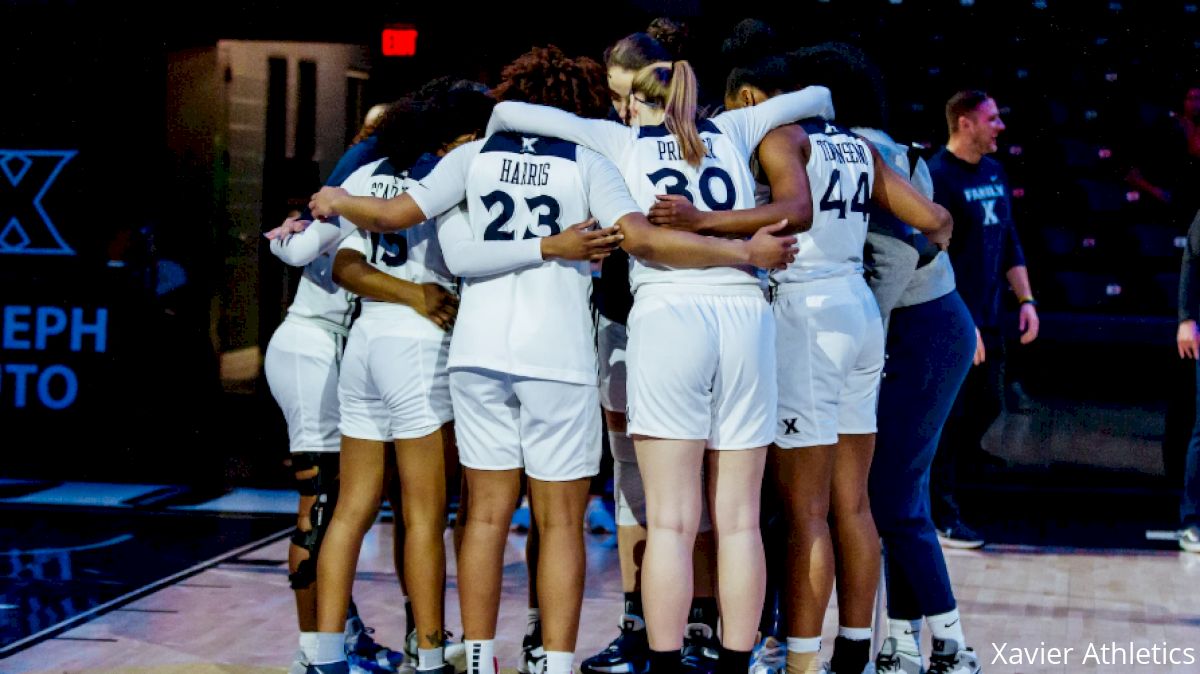 The 2021-2022 season was one to forget for the Xavier Musketeers.
With a roster that had no standouts in any category, the Musketeers started slowly and never really found their groove, ending the year by losing eight of their final 10 games. They finished the season with a 9-21 record, including a 4-16 mark in BIG EAST play.
Even with a team that had few standouts, Xavier faces the big task of replacing three of its top-4 scorers from a season ago, as well as the teams two leading rebounders.
Add it all up, and it has the makings of a rebuilding season for the Musketeers in a deep and difficult BIG EAST.
There is young talent on the roster that can score and defend, however, and a key addition in the transfer portal could step in right away and become the go-to option on both ends of the floor.
Xavier kicks off basketball season with 2022 Musketeer Madness Presented by @heartlandbank!https://t.co/gBgzcq7Xw7#LetsGoX

— Xavier Musketeers (@XUAthletics) October 22, 2022
2021-2022 Season Review
You name the category, and the Musketeers likely were near the bottom of it in the BIG EAST.
The team finished eighth in the league in scoring at just 62.3 points per game. The Musketeers were eighth in defense, allowing nearly 73 points per game. It was the second-worst scoring margin in the league, ahead of only one-win Butler.
Needless to say, the usual caveats apply when you rank near the bottom of the league in scoring and defense. Xavier struggled to shoot, hitting on less than 40% of its 3-pointers, while ranking in the bottom four in defending shots, letting opponents hit at just under 43%, all while ranking ninth in the league in defensive rebounding.
But the biggest problem for the Musketeers came from behind the 3-point line, on both ends of the floor.
While shooting the 3, or lack thereof, the Musketeers made just 81 all season - the lowest in the league by 39 - were last in 3-point percentage, making just 26% of their long ones, and attempting the fewest triples in the league, which makes sense when you can't make them.
Some of the top plays from Friday's setback vs St. John's in the opening round of the BIG EAST Tournament.#LetsGoX pic.twitter.com/6TUpnycOfE

— Xavier Women's Basketball (@XavierWBB) March 4, 2022
On defense, they were last in the league in defending the 3-pointer, watching opponents hit at 35.5%. That's right, the Musketeer defense turned every team they played against into the average NBA 3-point shooter.
There were some positives to build on, though, including a team that crashed the glass hard to rank fourth in offensive rebounds at nearly 12 per game, and ranked in the top half of the league in free-throw percentage, hitting 74.6 percent, the third-highest mark in program history.
The team also finished in the top 10 in school history in blocked shots.
Unfortunately for the Musketeers, they are tasked with replacing leading scorer Nia Clark's 11.7 points per game, second-leading scorer and the team's leading rebounder in Kaelynn Satterfield (11 ppg, 7.2 rpg) and Ayanna Townsend, who was fourth in scoring and second in rebounding.
That's three starters to replace on a team that failed to win 10 games.
Key Returner
Aanaya Harris, Sophomore, G/F, Omaha, Nebraska
Harris was thrown into the fire and handled herself well in her first taste of BIG EAST basketball, finishing third on the team in scoring at a tick under 10 points per game, while being one of the few efficient shooters for the Musketeers, connecting on over 46% of her shots. She also dished out over 50 assists.
Harris had 16 games where she reached double figures, getting stronger as the season went along.
In addition to her offensive skills, she finished second on the team in steals, and at 5-foot-11, she also showed solid shot-blocking abilities, including a season-high of four against Miami (Ohio).
With the departures around her, Harris will be thrust into the lead role, and if she can maintain her efficiency on offense with that increased role, she could be poised to make a run at an all-league spot.
Key Addition
Nila Blackford, F, Senior, Transfer from Kent State
With Xavier losing its top-2 scorers and rebounders, three-time All-MAC Selection Nila Blackford is a much-needed addition to the roster in terms of firepower and leadership.
Over three seasons at Kent State, Blackford appeared in 77 games and averaged 12.4 points per game, along with nine rebounds per game against a tough MAC schedule.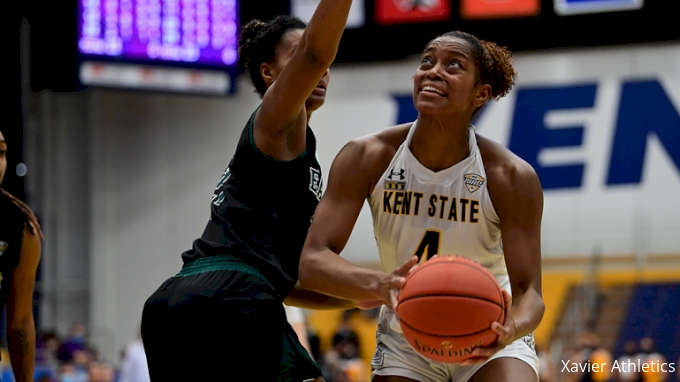 Those are her career averages, both of which would have led the Musketeers last season.
Add in that she stands 6-foot-2, and Blackford should have an immediate big impact on the team, and paired with Harris, it could give Xavier a solid 1-2 that might have the ability to pull some upsets in BIG EAST play.
Games To Watch
Dec. 28 vs Butler, Jan. 1 vs Villanova and Jan. 5 vs UConn
The Musketeers will have finished their nonconference schedule and had three BIG EAST games in the books by this point, and these three-consecutive home games will be a chance to see how they stack up against both ends of the BIG EAST ladder.
The game against Butler should be a win, then the Musketeers get the No. 2 and No. 1 teams from a season ago back to back.
A win in those games might be tough, but if they can hang close, it could help build confidence in the team as they head into the rest of the schedule.