2022 Sunshine Slam
Sunshine Slam Preview: Eight Schools To Duke It Out In Sunny Daytona Beach
Sunshine Slam Preview: Eight Schools To Duke It Out In Sunny Daytona Beach
When college basketball teams start escaping the cold in favor of the warm, bright landscape of a beachy environment, that can only mean one thing.
Nov 1, 2022
by Briar Napier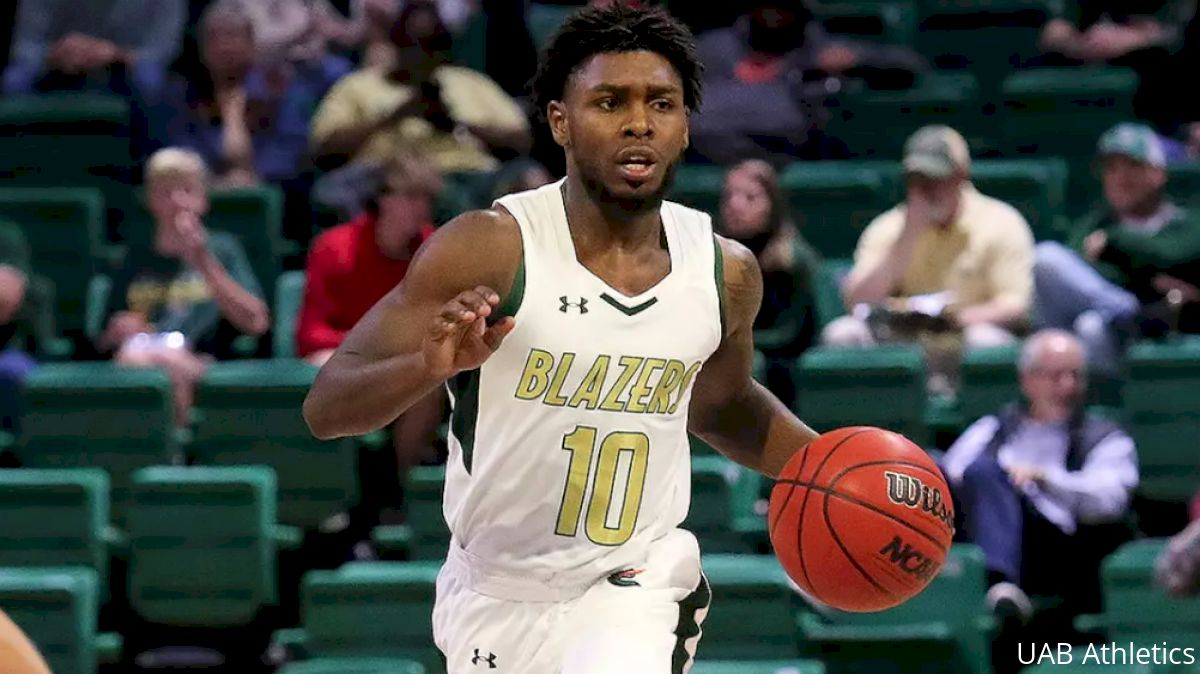 When college basketball teams start escaping the cold in favor of the warm, bright landscape of a beachy environment, that can only mean one thing.
Basketball's tournament season is on the horizon.
The Sunshine Slam this year is no different - eight teams across two brackets and two wild days will battle it out in Florida for a chance to test themselves in the season's early days against other quality opponents.
It's a competitive environment, despite the vacation-y spot, with programs aware that they're there for business first and sightseeing later.
Here's a look at the field and what to expect from each team at this year's Sunshine Slam, with the championship rounds being held Nov. 21-22 at the Ocean Center in Daytona Beach, Florida.
NOTE: All tipoff times are listed in Eastern Time and are subject to change. Games listed will be broadcast on FloHoops, unless otherwise noted.
UAB Blazers
2021 season review: 27-8, No. 12 seed in NCAA Tournament
The lowdown: By far, UAB is the team in the Sunshine Slam field that enjoyed the most success a season ago, setting a single-season school record for wins and capturing the Conference USA Tournament title to book a trip back to the NCAA Tournament for the first time since 2015.
Former Ole Miss coach Andy Kennedy has the Blazers rolling with back-to-back 20-win seasons and a spot as the favorites to take the C-USA title in the league's preseason poll.
Making some noise in the preseason polls #WinAsOne pic.twitter.com/XEFw0LDhpA

— UAB Men's Basketball (@UAB_MBB) October 25, 2022
UAB returns four starters and brings in five Division I transfers.
Senior guard Jordan Walker (20.3 points, 4.9 assists per game) returns as the reigning C-USA Player of the Year.
He hit the ground running following his transfer from Tulane and made up a big chunk of last season's production. The Long Island native helped the Blazers have one of the best-shooting teams in America (38.1% from 3-point range, 10th nationally) a season ago.
Watch for sophomore guard Eric Gaines to potentially break out, as the LSU transfer did well on a Tigers team that also made the NCAA Tournament. The 6-foot-2 guard starting eight games, while averaging 9.0 points and 2.9 assists per night for one of the best teams in the Southeastern Conference.
UAB is the Sunshine Slam favorite in the Beach Bracket until proven otherwise, and it's for good reason.
First game: vs. South Florida, 6 p.m. on Nov. 21, CBS Sports Network
Georgia Bulldogs
2021 season review: 6-26, no postseason
The lowdown: While its football team enjoyed the spoils of national-title glory a season ago, on the court, the wheels fell off for Georgia.
During the brutal final season of former coach Tom Crean, the Bulldogs only won one game in SEC play and mustered no wins at all after Jan. 25. It was the program's worst season since the last time it only managed six wins (1973-1974).
In steps a coach who already has proven success in the SEC - former Florida sideline leader Mike White, who left the Gators to be in charge of the Bulldogs after four NCAA Tournament appearances in Gainesville, his deepest run of which was an Elite Eight in 2017.
So far, signs point in the right direction that the early stages of the rebuild are going well.
White managed to keep leading scorer Kario Oquendo, one of UGA's few bright spots in the 2021-2022 season, and his 15.2 points per game around, as well as top big man Braelen Bridges, who led the SEC in field goal percentage last year at 63.4%.
Six incoming transfers also will help bolster the roster, as will the continued growth of former top-100 prospect and junior guard Jabri Abdur-Rahim (6.9 points, 3.2 rebounds in 2021-22), the son of former NBA All-Star Shareef Abdur-Rahim.
An early-season trial against varying levels of mid-major foes should provide a good barometer for where the Dawgs stand and how quickly they're gelling together with so much new personnel in the program.
First game: vs. Saint Joseph's, 8:30 p.m. on Nov. 21, CBS Sports Network
South Florida Bulls
2021 season review: 8-23, no postseason
The lowdown: The bad news with South Florida men's basketball last year was that it was really, really bad, featuring an atrocious offense that averaged just 57.5 points per night and shot a pitiful 25.2% from 3-point range, the worst rate among any of Division I's 358 schools.
The good news is that remarkable one-season turnarounds aren't a foreign concept at USF.
Coach Brian Gregory did it just recently (2018-2019), in fact, taking the Bulls from being a 10-win team to being a 24-win team the next year, as his team had the nation's biggest one-season jump in wins in all of America that season.
Reigning leading scorer Caleb Murphy's transfer to DePaul will hurt, but the Bulls got a transfer right back, and from a Power 5 conference, in Keyshawn Bryant, a Florida native who spent four seasons at South Carolina. He racked up a career high 14.4 points per game during his junior year with the Gamecocks last season.
A high-flyer with pro-level bounce, Bryant usually is prone to a highlight-reel jam every now and again, making whenever he's on the floor a must-watch occasion.
Watch for the early-season usage of Kansas State transfer Selton Miguel, as well, as the third-year guard from Angola started 36 games in two seasons with the Wildcats and was a former consensus top-150 recruit at the prep level.
First game: vs. UAB, 6 p.m. on Nov. 21, CBS Sports Network
Saint Joseph's Hawks
2021 season review: 11-19, no postseason
The lowdown: It has been a little while since Jameer Nelson and Delonte West were taking the Hawks to a No. 1 seed in the NCAA Tournament, but getting back to double-digit victories in a season for the first time in the tenure of now fourth-year coach Billy Lange was a step forward for the program.
The challenge now is to build on it and to put SJU in a position to create sustained success once again.
With emerging talent, such as sophomore guard Erik Reynolds II, who was an Atlantic 10 All-Rookie team pick last year as he averaged 12.1 points a night, that challenge becomes a little easier.
Graduate forward/center Ejike Obinna was the Hawks' top man down low and returns, as well, following a campaign that included 12.1 points and 7.9 rebounds per game, with nine double-doubles and a solid 57.4% field goal percentage.
Year 1️⃣ Loading… @polothedon__ | #THWND pic.twitter.com/sR6vfFFgXd

— SJU Hawks MBB (@SJUHawks_MBB) October 31, 2022
There are no Division I transfers on this year's roster, meaning Lange and his staff likely will need to find ways to involve the four-deep freshman class, which includes French 7-footer Christ Essandoko and three-star point guard Christian Winborne.
But with just one graduate student and one senior, SJU is a very young team that's likely to go through some growing pains in the calendar's first few months - though it also could mean the future is bright in the Hawks' program.
First game: vs. Georgia, 8:30 p.m. on Nov. 21, CBS Sports Network
Bucknell Bison
2021 season review: 9-23, no postseason
The lowdown: Longtime college hoops fanatics likely recognize Bucknell as the plucky team from the Patriot League that has always seemed to be in the mood for an NCAA Tournament throughout this century, with the Bison perhaps most famously having beaten No. 3-seeded Kansas in the 2005 edition of March Madness.
Current coach Nathan Davis has taken Bucknell back to the Big Dance twice since he took over in the 2015-2016 season, but the past three years have been rough, as Bucknell hasn't managed a winning season and finished with single-digit victories across a full season for the second time since 1983.
The Bison will need to handle the departure of All-Patriot second-team pick Andrew Funk (17.6 points per game), who transferred to Penn State in the offseason, but senior guard Xander Rice should be able to slide right in and be Bucknell's main man in the backcourt, following a 13.1-point, 3.9-assist per night campaign a year ago.
Down low, mammoth 7-foot-1 junior center Andre Screen (11.4 points, 6.5 rebounds, 1.0 blocks) showed some promise as a sophomore and will be looking to be the next elite Bison big man in the footsteps of Bucknell alum and current Oklahoma City Thunder forward/center Mike Muscala.
Saint Joseph's transfer Jack Forrest also could see some time on the floor - and against his old team in Daytona Beach - following a 10.4 points per game season his sophomore year (2020-2021), though injuries have slowed him down over the past two seasons.
First game: vs. Presbyterian, 2 p.m. on Nov. 21
Presbyterian Blue Hose
2021 season review: 12-20, no postseason
The lowdown: Presbyterian hasn't quite found its way as a hoops program since making the leap to the Division I level in 2007, only posting one winning season in that time, with plenty of pains associated with that adjustment.
Still, fourth-year coach Quinton Ferrell is doing his best in the Big South Conference to grow off what was established by former coach, and current Appalachian State sideline leader, Dustin Kerns.
The most pressing order of business in terms of improving the product likely is 3-point shooting, with Presbyterian finishing as the second-worst shooting team in America at 26.1% from beyond the arc, but the pieces brought in don't move the needle at first glance.
Last year's leading-scorer, Rayshon Harrison, now is at Grand Canyon, leaving much pressure in terms of production on graduate forward Winston Hill, who tallied 12.2 points and 6.5 rebounds per game a season ago.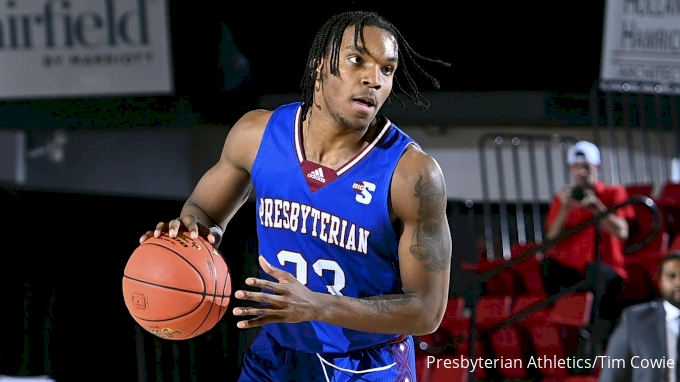 Senior guard Trevon Reddish-Rhone (8.9 points, 4.2 rebounds, 2.8 assists) also is expected to be taking a big leap in terms of establishing a presence and leadership in the backcourt, especially considering that the Blue Hose did not bring in any transfers to fill in as replacements for Harrison.
Five true freshmen dot the roster, leaving it likely that Ferrell is going to be rolling out some young lineups at some time or another this winter and that the Blue Hose are going to be a team that grows up fast.
Time will tell if those players hit the court running or if some rough nights are in order this season.
First game: vs. Bucknell, 2 p.m. on Nov. 21
Austin Peay Governors
2021 season review: 12-17, no postseason
The lowdown: The future is bright for the Govs. It's rare outside of the blue-blood programs nowadays for a team's top two scorers in a given season to be freshmen, but sure enough, Austin Peay's two best players in terms of putting the ball in the basket were just that.
In even better news for the Govs in an offseason with so many transfer-portal additions and switches from team to team, both of those players returned.
Sophomore center Elijah Hutchins-Everett - the Ohio Valley Conference's Freshman of the Year last season - was excellent and became the first freshman in program history to lead Austin Peay in scoring (12.3 points per game), rebounding (6.8 per game) and field goal percentage (51%) in a season.
Redshirt sophomore guard/forward Caleb Stone-Carrawell (the son of former Duke stud and Atlantic Coast Conference Player of the Year Chris Carrawell) finally managed to break out for 11.4 points a night, following a redshirt year and injury-plagued season at Charlotte, his first college stop.
Several transfers come in for coach Nate James, as the Govs play their first season in the Atlantic Sun this year, following decades in the Ohio Valley.
Watch for Missouri transfer Sean Durugordon - an athletic guard who scored double digits on eventual national champion Kansas last year - as a potential under-the-radar breakout candidate from among the new faces on the Austin Peay roster.
First game: vs. UAlbany, noon on Nov. 21
UAlbany Great Danes
2021 season review: 13-18, no postseason
The lowdown: It wasn't so long ago that the Great Danes made three straight NCAA Tournament appearances under former coach Will Brown, but UAlbany fans can be forgiven for thinking it seems like a lifetime since that happened.
Without a winning record since 2018, the Great Danes are in a bit of a constant rebuilding mode, and as all three top scorers from a year ago (Jamel Horton, Jarvis Doles and De'Vondre Perry) do not return, it means that Albany could be stuck in the cycle again for at least another year, waiting to find out who is going to score the basketball.
To be fair to the Great Danes and coach Dwayne Killings and his staff, they did bring in a load of transfers who should be in tight competition to fill the production that has been left behind.
Graduate guard Da'Kquan Davis - a transfer from D-III Arcadia - lit up scoreboards over the past two seasons at the Pennsylvania school, averaging 27.0 points per game (2019-2020) and 23.1 (2020-2021), though there might be some initial rust, as he makes the leap to D-I. He took a gap year last season to preserve eligibility and didn't play.
Players with experience and significant floor time at D-I programs were brought in, as well, such as former Northeast Conference All-Rookie team pick and Merrimack guard Malik Edmead and graduate guard Sarju Patel, an Ivy League All-Tournament team nod last season at Cornell.
The Great Danes' go-to guy on the floor this season could be and of several players, but when Killings and his staff find out who that is, Albany should be able to string together some good results more often.
First game: vs. Austin Peay, noon on Nov. 21