South Atlantic Conference Women's Basketball
Carson-Newman Women Picked By Coaches As SAC Preseason Favorite
Carson-Newman Women Picked By Coaches As SAC Preseason Favorite
Carson-Newman has been picked as the favorite to win the 2022-2023 SAC Women's Basketball Championship, as voted on by the league's head coaches.
Nov 2, 2022
by FloHoops Staff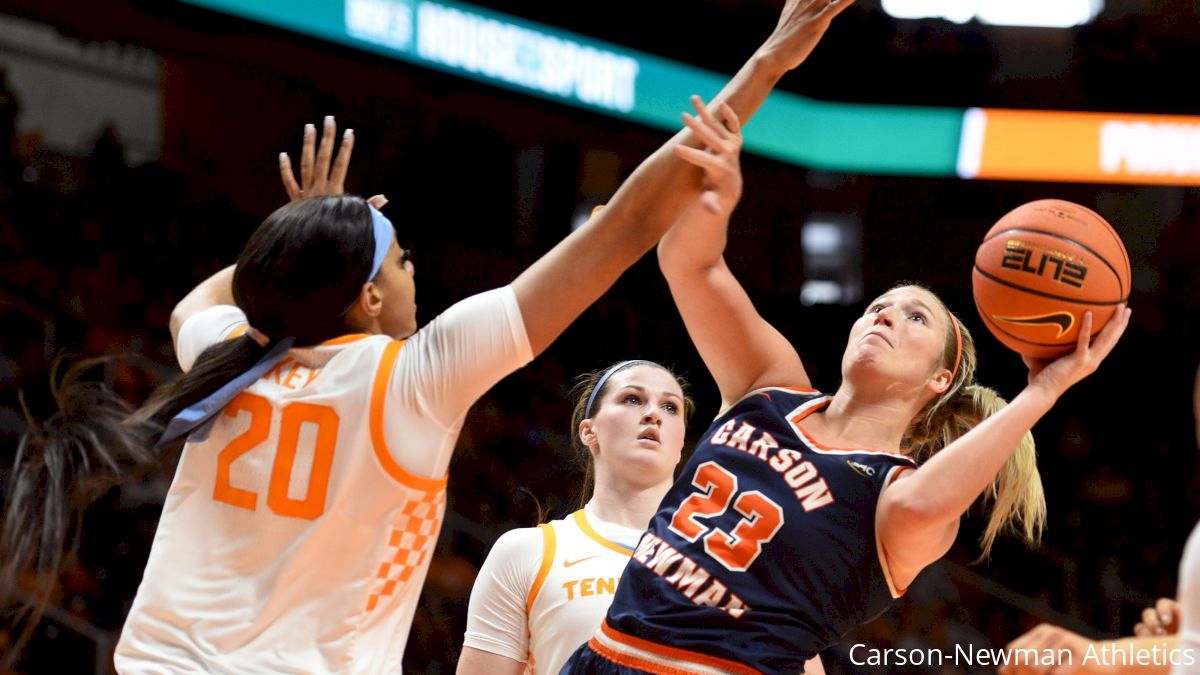 Carson-Newman has been picked as the favorite team to win the 2022-2023 South Atlantic Conference Women's Basketball Championship, as voted on by the league's head coaches.
The Eagles picked up seven first-place votes and received 139 points from the panel. This comes after they closed the 2021-2022 season with a record of 27-6 overall and 20-4 in SAC play.
Carson-Newman won the SAC Women's Basketball Tournament and advanced to a fourth consecutive NCAA Division II Southeast Regional.
Returning to lead the Eagles are preseason all-conference selections Lindsey Taylor and Braelyn Wykle.
Wingate is No. 2 in the poll with six first-place votes and 136 points, while Anderson is No. 3 with 116 points.
Wingate won the SAC regular-season title a year ago after going 19-3 in conference play and 24-6 overall. The Bulldogs also advanced to the NCAA Division II Southeast Regional.
The reigning SAC Women's Basketball Player of the Year, Bryanna Troutman, returns to lead Wingate, along with preseason All-SAC selection Hannah Clark.
The Anderson Trojans went 21-10 overall last year, with a record of 19-5 in SAC action.
Last season's SAC Freshman of the Year, Diamond McDowell, and preseason all-conference pick Brittney Stafford will look to lead the Trojans this season.
At No. 4 in the poll was Catawba, which picked up 113 points from the head coaches. The Catawba Indians went 27-3 a season ago, with a 19-5 record in conference play.
Limestone followed in the No. 5 position with 93 points, after closing the 2021-2022 season with a 17-11 record overall and 14-10 mark in the SAC.
Lincoln Memorial earned the No. 6 position with 79 points, while Lenoir-Rhyne came in at No. 7 with 74 points.
LMU went 10-17 overall a year ago, finishing with a record of 8-16 in the SAC. Lenoir-Rhyne wrapped up the year with an 11-15 overall record and 10-14 in conference action.
Newberry landed at No. 8 in the preseason poll, collecting 71 points from the coaches. The Wolves went 12-16 overall last season and were 12-12 in league play.
Tusculum and UVA Wise tied for the No. 9 spot with 60 points, followed by Coker at No. 11 with 33 points. Mars Hill and Emory & Henry rounded out the poll at No. 12 and No. 13, respectively, with 27 and 13 points.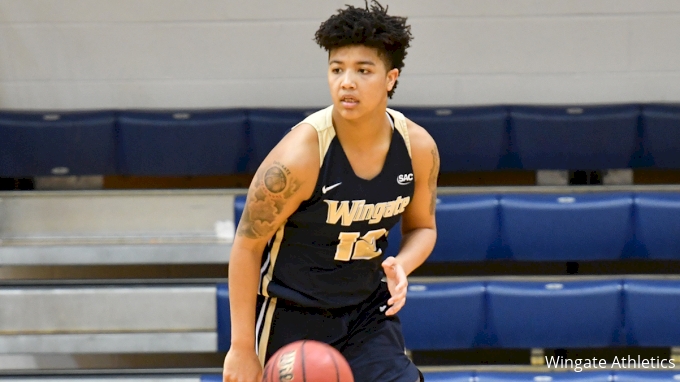 The SAC also announced its preseason All-Conference teams, with Taylor and Wykle from Carson-Newman, Troutman from Wingate, Quin Byrd from Limestone, Emily Harman from Lenoir-Rhyne, and Lyrik Thorne from Catawba making up the first team.
Earning second-team honors were Wingate's Clark, Lenoir-Rhyne's Brandi Hudson, Limestone's Reagan McCray, Tusculum's Mya Belton, and UVA Wise's Nia Vanzant and Caitlyn Ross.
The preseason all-conference third team is composed of the following players: Anderson's McDowell and Stafford, Catawba's Sara McIntosh and Janiya Downs, Mars Hill's Maddie Gillie, and Lincoln Memorial's Jordan Maney.
The 2022-2023 women's basketball season gets underway Nov. 11 with nonconference action, with a full slate of conference action beginning Dec. 3.
All of the SAC women's basketball games will be streamed live on FloHoops.
Links to live video and live stats of all the games, as well as a full schedule of games, can be found by visiting the men's basketball page on TheSAC.com.
Carson-Newman Earns Top-10 Preseason Ranking in WBCA Division II Poll #MakeSACYours #SACWBB

Story: https://t.co/v17ST9MqU4 pic.twitter.com/6ED5sEKquX

— South Atlantic Conference (@SAC_Athletics) November 1, 2022
2022-2023 SAC Women's Basketball Preseason Poll
Rank School (First-Place Votes), Points
1. Carson-Newman (7), 139
2. Wingate (6), 136
3. Anderson, 116
4. Catawba, 113
5. Limestone, 93
6. Lincoln Memorial, 79
7. Lenoir-Rhyne, 74
8. Newberry, 71
T-9. Tusculum, 60
T-9. UVA Wise, 60
11. Coker, 33
12. Mars Hill, 27
13. Emory & Henry, 13
2022-23 SAC Women's Basketball Preseason All-Conference
First Team
Quin Byrd, Limestone
Emily Harman, Lenoir-Rhyne
Lyrik Thorne, Catawba
Lindsey Taylor, Carson-Newman
Bryanna Troutman, Wingate
Braelyn Wykle, Carson-Newman
Second Team
Brandi Hudson, Lenoir-Rhyne
Hannah Clark, Wingate
Nia Vanzant, UVA Wise
Caitlyn Ross, UVA Wise
Reagan McCray, Limestone
Mya Belton, Tusculum
Third Team
Diamond McDowell, Anderson
Sara McIntosh, Catawba
Brittney Stafford, Anderson
Maddie Gillie, Mars Hill
Jordan Maney, Lincoln Memorial
Janiya Downs, Catawba