2022 Cayman Islands Classic
Cayman Classic Preview: LSU, Akron Clash In Caribbean
Cayman Classic Preview: LSU, Akron Clash In Caribbean
Bring out the beach hats and basketballs, because island tournament time is approaching in college basketball, including the Cayman Classic.
Nov 3, 2022
by Briar Napier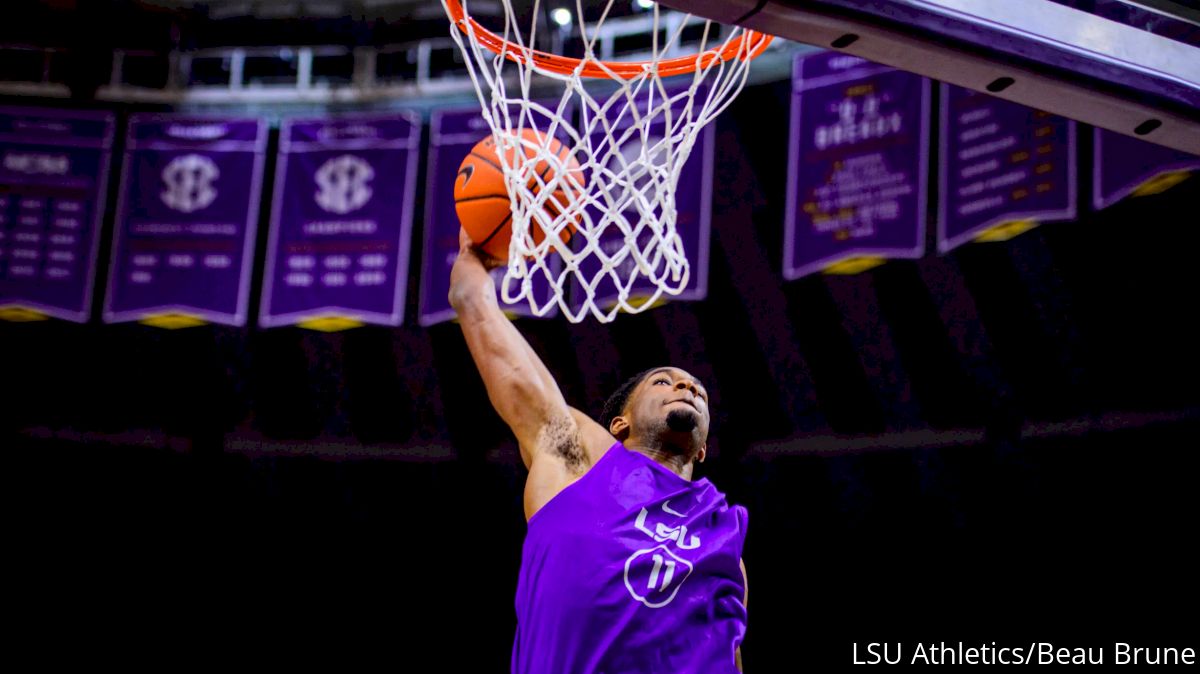 Bring out the beach hats and basketballs, because island tournament time is approaching in college basketball.
Though it's more like a business trip than a vacation for the schools involved, Thanksgiving week means early-season events full of stellar fields in tropical locations across the college hoops landscape.
For the Cayman Classic in particular - which returns in full force this year after a three-year hiatus due to COVID-19 - it always seems to impress with a worthy field of challengers.
If you can't make it out to the Caymans for the spectacle's return, FloHoops has it covered with live coverage.
The talented field will feature NCAA Tournament qualifiers from last year and several programs that have potential to be on the rise.
With an action-packed three days of hoops on the horizon, it's an event not worth missing.
Here's a look at the field and what to expect from each team at this year's Cayman Classic. The tournament will be held at John Gray Gymnasium in George Town, Cayman Islands from Nov. 21-23.
NOTE: All tipoff times are listed in Eastern Time and are subject to change.
LSU Tigers
2021 season review: 22-12, No. 6 seed in NCAA Tournament (lost in first round)
The lowdown: LSU making its third consecutive NCAA Tournament last season wasn't particularly surprising, especially considering the talent of the players and the level of consistency that had been built in Baton Rouge under coach Will Wade.
However, the shocks came the day after the Tigers were beaten by Arkansas in the SEC Tournament, as Wade was fired for cause due to a Notice of Allegations from the NCAA stemming from alleged recruiting violations by the 39-year-old while he was at the helm of the LSU program.
Assistant Kevin Nickelberry was named interim head coach for the March Madness loss to Iowa State, while Murray State coach Matt McMahon - who took the Racers to three NCAA Tournaments and recruited future NBA star Ja Morant - was hired as the new leader of the Tigers just a few days after LSU's season ended.
𝒆𝒚𝒆 𝒐𝒇 𝒕𝒉𝒆 𝒕𝒊𝒈𝒆𝒓 👀@LSUBasketball x #SECTipoff pic.twitter.com/hqwxpEEcdl

— Southeastern Conference (@SEC) October 19, 2022
His team should be tabbed as the favorite in the Cayman Islands, but McMahon, nonetheless, has a serious task on his hands of replacing the loads of production from last season that simply isn't around now.
Leading scorers Tari Eason and Darius Days are in the NBA, but McMahon did manage to snag the nation's No. 17 recruiting class and a six-player transfer haul that includes three who made the switch with him from Murray State to LSU.
Then there's the X-factor of redshirt sophomore guard Adam Miller, who started as a freshman on an Illinois team that was a No. 1 seed in the NCAA Tournament, but he missed his entire sophomore year with the Tigers due to a torn ACL.
It's a mix of new faces in the Tigers program, but based on prior successes, McMahon, at first glance, appears ready to take on the challenge.
First game: vs. Illinois State, Nov. 21 at 11 a.m.
Akron Zips
2021 season review: 24-10, No. 13 seed in NCAA Tournament (lost in first round)
The lowdown: John Groce and the Mid-American Conference go together like peanut butter and jelly.
After his five-year tenure at Illinois ended with his unceremonious firing in 2017, Groce returned to the league where he first built his reputation by taking Ohio to the NCAA Tournament twice in four years.
Two dozen wins and another March Madness appearance later, it's safe to say Groce is back in his element.
🔊🆙 @JohnGroce

"When you combine that competitive toughness, with a lot of togetherness, it makes for a fun team to watch."

ONLY 6 DAYS left until tip 👀🦘🔥

🎟: https://t.co/PD9KWlJbHZ pic.twitter.com/jzdX1jAowP

— Akron Zips MBB (@ZipsMBB) November 1, 2022
He won't get back leading scorer Ali Ali, who transferred to Butler in the offseason, but he will get back two other key contributors from a season ago in senior guard Xavier Castaneda (13.6 points per game) - who broke out into a mid-major star in his first season as a Zip following a transfer from South Florida - and double-double machine Enrique Freeman, the reigning MAC Defensive Player of the Year and a 13.2-point-, 10.8 rebound-per-night stud, despite only standing at 6-foot-7.
Throw in the addition from the transfer portal of three-year Northern Illinois starter Trendon Hankerson, who averaged 11.4 points a year ago and shot 37.1% from 3-point range for his career with the Huskies, and Akron's roster on paper definitely has the pieces to be in the thick of the fight for a March Madness berth once again.
Can it also lead them to glory at the Cayman Classic?
First game: vs. Western Kentucky, Nov. 21 at 1:30 p.m.
Western Kentucky Hilltoppers
2021 season review: 19-13, no postseason
The lowdown: With only two losing seasons since the turn of the century, Western Kentucky is a mid-major that's always bound to give programs on its schedule - regardless of their status in the college basketball world - just that little bit of trouble.
That's no different for the Hilltoppers this season.
Junior guard Dayvion McKnight's return to the program following his breakout 2021-2022 campaign, in which he bumped his scoring average from 5.8 to 16.2 points per game, was huge for coach Rick Stansbury and his staff, giving WKU a returning All-Conference USA first-team selection in the backcourt.
Senior forward Jairus Hamilton (12.7 points, 5.7 rebounds per game last year) also returns after successfully evolving from power-conference role player with Boston College and Maryland to mid-major starter and interior scorer with Western Kentucky in his first season with the program last year.
But no preview of the Hilltoppers could be complete without talking about the enigma that is center Jamarion Sharp, a player with truly no equal in the country.
The senior stands a massive 7-5 with a 7-8 wingspan. His 4.6 blocks per game made him the nation's leading shot-swatter and the C-USA Defensive Player of the Year. On offense - with few people even able to give him a proper contest - he led the C-USA and finished second nationally in field goal percentage at a ridiculous 72.6%.
For those who wish to step into the paint to try and score against WKU when Sharp is on the floor, good luck.
First game: vs. Akron, Nov. 21 at 1:30 p.m.
Kansas State Wildcats
2021 season review: 14-17, no postseason
The lowdown: Following three straight years in the NCAA Tournament, including a notable run to the Elite Eight in 2018, pressure on coach Bruce Weber began to mount more and more after the honeymoon phase from those successes began to fade and K-State went on a three-year losing run after the last tourney appearance.
A ninth-place finish in the Big 12 last season was the straw that broke the camel's back, with Weber (a former Naismith College Coach of the Year at Illinois) announcing his resignation shortly after the Wildcats' loss to West Virginia in the Big 12 Tournament.
In steps Jerome Tang, and if there's anyone who knows how to build a college basketball program from scratch, it might be him.
Tang was hired on as an assistant at Baylor with head coach Scott Drew in 2003. The program sat decimated following poor play and NCAA sanctions, stemming from an infamous scandal involving the murder of a player.
Eighteen years later, Drew - with Tang still on his bench - took the Bears to the national title in one of the greatest turnarounds in sports history.
Senior guard Markquis Nowell is the top returner (12.4 points per game) for Tang to work with, but it's the new coach's transfer portal additions that are catching major attention.
Florida transfer Keyontae Johnson, a past first-team All-SEC pick who hasn't played since collapsing during a game in 2020, reportedly has been cleared to play again and could give Tang a star from the get-go in Manhattan.
Stony Brook transfer guard Tykei Greene (14.0 points, 8.1 rebounds per game last year) could give the Wildcats some added muscle in the backcourt, as well.
First game: vs. Rhode Island, Nov. 21 at 7:30 p.m.
Rhode Island Rams
2021 season review: 15-16, no postseason
The lowdown: A promising 12-4 start to the year ended with a thud for Rhody, as the Rams went on a putrid 3-12 run to finish the year, a stretch that likely contributed heavily toward the firing of coach David Cox.
Rhode Island's administration then made a splash and national headlines by hiring Archie Miller as Cox's replacement.
Miller made four straight NCAA Tournament appearances with Dayton and helped turn the Flyers into a mid-major power, before making a seismic move to Indiana, where he was canned in 2021 after four middling seasons at a program with sky-high expectations.
Perhaps a return to his mid-major roots may help Miller boost his stock again, and Rhode Island - a place current UConn coach Dan Hurley thrived with back-to-back March Madness bids in 2017 and 2018 - is proven to be a program where national-level success is possible with the right man steering the ship.

Senior twins and last year's leading scorers, Makhel and Makhi Mitchell, both bolted that ship in favor of Eric Musselman's squad at Arkansas, leaving URI and Miller with a very young squad for this season that features just one senior and one junior.
But the youth on the Rams' squad isn't necessarily a bad thing, especially if they make big leaps in Year 1 of the Miller era.
George Washington transfer Brayon Freeman was named to the All-Atlantic 10 rookie team after a solid freshman campaign of 10.3 points and 3.7 assists per game, while redshirt sophomore returner Ishmael Leggett showed flashes of promise as a 31-game starter who averaged 8.3 points per game.
It's going to take some time for URI to get back to the NCAA Tournament conversation again, but they do have a coach at the helm who has been there and done that at a similar destination.
First game: vs. Tulane, Nov. 21 at 5 p.m.
Tulane Green Wave
2021 season review: 14-15, no postseason
The lowdown: The Ron Hunter era at Tulane hasn't resulted in a winning season through three years, though the Green Wave had their moments in the 2021-2022 season, such as when they defeated Memphis and took down Wichita State twice.
Hunter also can be excused by the fact that his team last season had little experience on the floor to speak of with three seniors, none of whom played significant minutes this past season.
That makes the season ahead such a defining one in the former Georgia State coach's tenure.
He'll have an eight-deep junior class and no seniors, so Tulane almost needs to show signs that things are on the up in order to keep the squad together and Hunter's seat cool.
Guard Jaylen Forbes is the main man in said junior class. The former top-100 recruit was named as an All-American Athletic Conference pick for the second time following a second straight season of over 16 points and five rebounds averaged per game.
But sophomore Jalen Cook, who missed five games due to injury last year, might be the most important piece. He exploded onto the scene for the Green Wave following a transfer from fellow Cayman Classic competitor LSU, averaging 18.0 points and 3.5 assists on 39.1% 3-point shooting.
Tulane could be a dark horse to take the Cayman Classic title, or it could find itself out of the hunt for a first-place crown in the first round. Keep an eye on it.
First game: vs. Rhode Island, Nov. 21 at 5 p.m.
Nevada Wolfpack
2021 season review: 13-18, no postseason
The lowdown: Perhaps a bit spoiled recently when Eric Musselman took the program to three straight NCAA Tournaments (including a Sweet 16 in 2018), Nevada has come back down to Earth a bit under former Iowa, New Mexico and UCLA coach Steve Alford, who probably would like to see some growth this time around. His Wolfpack team has won fewer and fewer games in each of the three seasons he's been in charge.
With All-Mountain West Conference guards Grant Sherfield and Desmond Cambridge out of the picture for this season, however, that makes Alford's job a little bit harder.
There still is a solid core of returners to build around, mainly through 7-footer Will Baker and his presence down low (11.5 points, 4.9 rebounds per game last year). He has room to grow, since he's just a junior.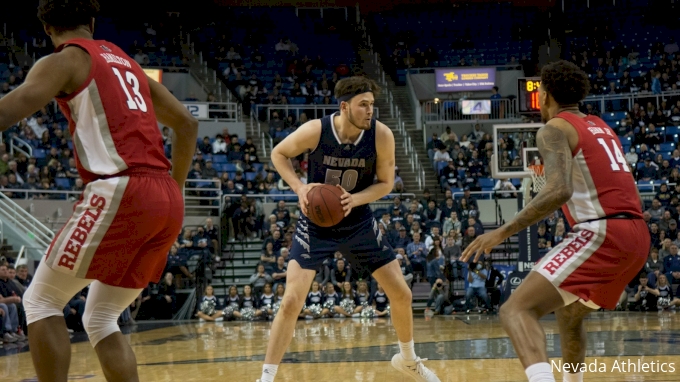 The portal is where Alford likely found his backcourt fill-ins, with Oregon State transfer Jarod Lucas, a 13.5 points per game scorer with the Beavers a year ago. He was a dynamite shooter throughout his time in Corvallis, leading the Pac-12 Conference in free-throw percentage (89.6%) and 3-pointers made (77) during his sophomore season (2020-2021).
Elon transfer Hunter McIntosh (13.2 points per game average in three years with the Phoenix) could pair with Lucas to be natural replacements for the production lost through Sherfield and Cambridge, but only time will tell how quickly the new faces mesh with the old on the floor for the Wolfpack - and if they'll be a team to put stock in down in the Cayman Islands.
First game: vs. Kansas State, Nov. 21 at 7:30 p.m.
Illinois State Redbirds
2021 season review: 13-20, no postseason
The lowdown: It was a bit of a chaotic year for Illinois State, and perhaps the stability of a new coach will lead the Redbirds in the right direction.
The school announced toward the end of Dan Muller's 10th season in Bloomington-Normal that he was going to be dismissed at the conclusion of the team's season. The announcement came after a February loss at Indiana State, but Muller stepped down from his position the day following the announcement.
Interim head coach Brian Jones led the team during its final seven games.
Three days after their season ended in the Missouri Valley Conference Tournament, longtime college assistant Ryan Pedon was hired to lead the Redbirds, giving the 44-year-old his first crack at a head coaching gig after numerous stops on staffs, such as at Butler, Illinois and Ohio State.
How Pedon's on-court product will look will be unknown until ISU actually gets out and plays, but whatever it is, it'll have to be with a retooled roster that's missing four of its top-5 starters from a year ago.
The one major returner, senior forward Kendall Lewis (9.3 points, 5.7 rebounds), could help smooth things out amid the growing pains that are bound to happen in a new system.
Some of the transfers are intriguing, however, and may make a difference in the Redbirds' outlook for this year.
Western Illinois transfer (and Bloomington native) Colton Sandage and Elon transfer Darius Burford both averaged over 13 points per game at their respective schools, and well-traveled guard Seneca Knight scored 17.1 points per night at San Jose State in 2019-2020, before a non-playing stint at LSU and last year at BYU, where he started eight games and averaged 7.4 points.
First game: vs. LSU, Nov. 21 at 11 a.m.