2022 Women's Gulf Coast Showcase
BIG EAST Women's Basketball: Morrow, Siegrist, Others Give Chase To UConn
BIG EAST Women's Basketball: Morrow, Siegrist, Others Give Chase To UConn
Some of the best players who have ever stepped foot in the BIG EAST are making their presence felt at programs outside of the obvious blue-blood, UConn.
Nov 3, 2022
by Briar Napier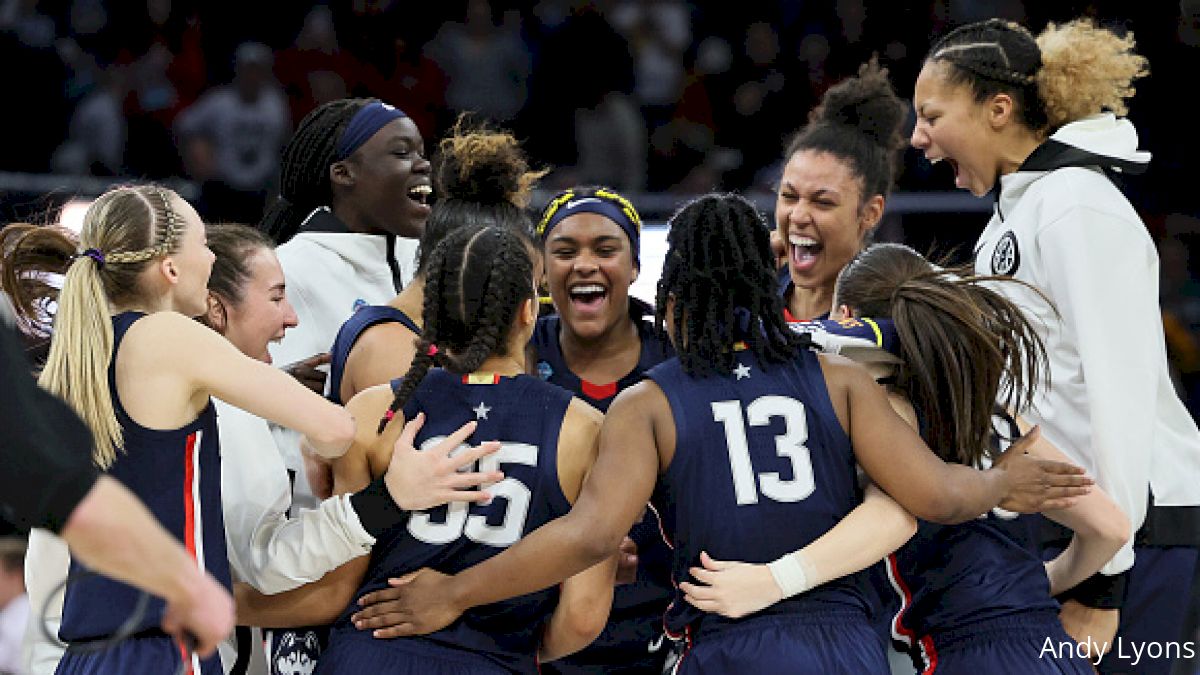 The more things change, the more they stay the same in the BIG EAST women's basketball landscape, it seems.
Some of the best players who have ever stepped foot in the conference are making their presence felt at programs outside of the obvious blue-blood, UConn, showing there is plenty of elite talent out there beyond Connecticut.
But, as the Huskies proved even without their main star for a significant chunk of the season, it takes more than just a couple of good players to bring them down.
However, as the conference from top to bottom looks as if it's in one of the strongest points ever, the top of the table is far from a set for this season.
The numerous ballers in the BIG EAST might have something to say about where their teams stand in the league - and with games on the horizon, they'll soon have a chance to prove it on the court.
Here's a look at three major storylines to watch out for as the BIG EAST women's basketball season looms, with most in-conference matchups being streamed live on FloHoops.
Could Beat-Up UConn See A Worthy Challenger?
Death, taxes, UConn women's basketball wins the conference.
The Huskies have missed out on at least a share of a regular-season league title (across two separate stints in the BIG EAST and a seven-year run in the American Athletic Conference) just four times since 1993. They're on a nine-year streak of outright crowns.
The continued success has helped turn UConn women's hoops into a brand and name synonymous with success and dominance, but if there ever was a year for someone to dethrone the Huskies in the BIG EAST, perhaps this could be the one.
First and foremost, former Naismith Player of the Year and superstar point guard Paige Bueckers - one of the most recognizable names in the sport - will not suit up this year, as she tore her ACL in the offseason.
Getting right for opening night! pic.twitter.com/glsCF0x71E

— UConn Women's Basketball (@UConnWBB) November 1, 2022
Sure, UConn still won last year's BIG EAST title handily, despite Bueckers missing 19 games due to a separate knee injury, but teams did prove UConn was mortal, like when Villanova snapped the Huskies' 169-game conference winning streak with a 72-69 upset at the XL Center in February.
What's more, Ann Meyers Drysdale Award winner Christyn Williams, was around to soften the blow for UConn and help guide it back to the Final Four for the 14th consecutive time, but with Williams now off in the WNBA, a young core in the backcourt will need to step up in Bueckers' absence this time around.
Sophomore guards Azzi Fudd and Caroline Ducharme's developments will be vital to the Huskies' success. Then again, this is UConn and hall-of-fame coach Geno Auriemma we're talking about here.
The Huskies don't rebuild, but rather reload, and they aren't going to be out of the national title picture - let alone the conference title picture - until further notice.
Siegrist Returns For Another Ride With The Wildcats
A must-watch attraction on the basketball court, no player in the BIG EAST - and only Iowa's Caitlin Clark nationally - averaged more points per game than Maddy Siegrist's 25.3 a season ago, with the New Yorker shattering the BIG EAST league scoring mark, as well by tallying 27.9 points per night against conference foes, breaking a record that previously stood since 1992.
It was a hotly contested battle for BIG EAST Player of the Year honors all year between Siegrist and stat sheet-stuffing freshman Aneesah Morrow at DePaul (more on her later in this article), but Siegrist got the nod in the end, thanks in part to the fact that no one has seen a level of scorer like her in the BIG EAST for at least three decades.
With nine 30-point games in 2021-2022 and a total of 37 double-doubles for her Villanova career, a fifth season with the Wildcats could be in the cards for next year, if Siegrist so chooses, due to the extra year of eligibility granted by the NCAA in the wake of COVID-19.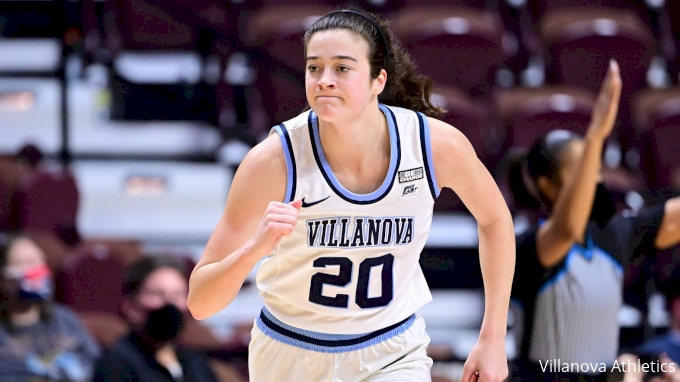 But with no expectation that could take place - and with plenty of WNBA teams keeping an eye on her this year as she takes on her senior season - it very well could be one final ride for the legendary Wildcat.
Siegrist hopes to join a legendary group of players (including Maya Moore, Diana Taurasi and Rebecca Lobo) who have won multiple BIG EAST Player of the Year honors in their college careers.
And, with Siegrist getting a taste of the NCAA Tournament for the first time with 'Nova last season, perhaps some more team honors could be on the way, as well, if things go according to plan.
Can Morrow Live Up To Record-Breaking Freshman Year?
Aneesah Morrow broke basketball last year. That's perhaps the best way to describe the absolute monster of a year the Chicago native had, because freshmen (let alone players in their final years of college) aren't supposed to do what she did a season ago.
With video game-like numbers of 21.9 points, 13.8 rebounds, 2.7 steals and 1.8 blocks on a 51.9% field-goal percentage, Morrow was the driving force, with a seemingly tireless motor, behind DePaul's No. 1 scoring offense in America last year, winning both the USBWA and WBCA National Freshman of the Year honors.
Morrow broke 13 BIG EAST records and shattered the standard for what a first-year player in the league can do, which is saying something, considering teams like UConn often churn out superstar freshmen on the regular.
Coming in at No. 1️⃣4️⃣ on @ESPN_WomenHoop's list of top-25 players in the country 👀

Keep climbing @AneesahMorrow24 📈#DePaulBall x #BlueGrit pic.twitter.com/QIXif1Du1B

— DePaul Women's Basketball (@DePaulWBBHoops) November 1, 2022
Just about the only honor that's eluded her thus far, however, is the BIG EAST Player of the Year Award, which she lost out on to Villanova's Maddy Siegrist, a forward who had a historic season in her own right.
But if Morrow can put up similar numbers this year for the Blue Demons without several of her running mates from last season in tow, such as guards Sonya Morris (transferred to Texas), Lexi Held and Deja Church (graduated), it'll be hard to turn her down a second time, even with the excellent skillset and numbers possessed by Siegrist.
Morrow is a proven star in the college basketball world now and a serious All-America candidate. If she plays like one, expect the awards that come her way to keep on piling.