2022 Daytona Beach Invitational
Top 10 Power Forwards In Women's College Hoops: Four Are Returning Stars
Top 10 Power Forwards In Women's College Hoops: Four Are Returning Stars
The power forward position is evolving in women's hoops. Entering the year, there are a number of standouts, including four who garnered All-America honors.
Nov 4, 2022
by Ron Balaskovitz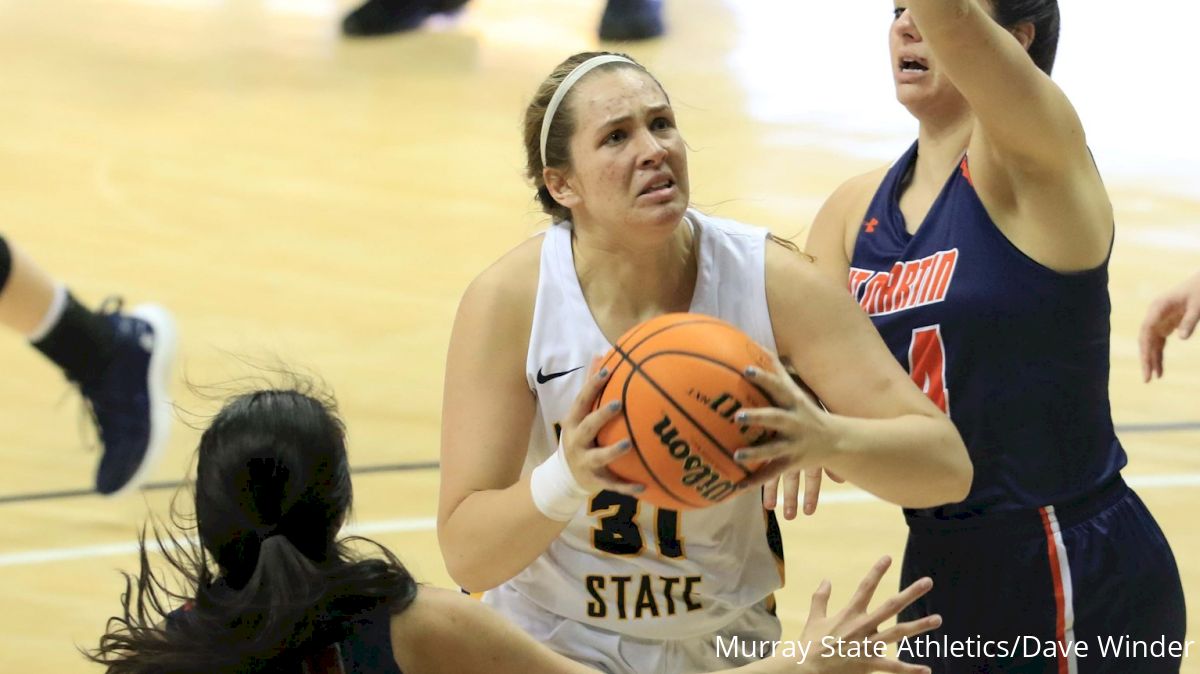 The power forward position is one that continues to evolve in the women's game.
The combination of size and athleticism requires players to not only provide a strong scoring touch, including more and more players turning to the 3-point line, but to also be able to play down low and clash for rebounds and blocked shots.
It's not an easy ask, but coming into the 2022-2023 season, there are a number of standouts at the position, including four returners who garnered All-America honors a year ago, two of whom could be in the conversation for the National Player of the Year Award.
Here's a look at 10 power forwards who will be lighting up the stat sheet this season, with games - many featuring some of the players below - being broadcast live on FloHoops.
Maddie Siegrist, Senior, Villanova
At 25.3 points per game, Villanova's Siegrist was one of the highest-scoring players in the country, earning All-America recognition for her efforts, in addition to being named the BIG EAST Player of the Year.
Siegrist tallied nine 30+ point games, including a career-high 42 against Marquette, and posted 12 double-doubles thanks to a 9.2 rebounds per game average.
"𝙊𝙣𝙚 𝙜𝙖𝙢𝙚 𝙖𝙩 𝙖 𝙩𝙞𝙢𝙚"@LRoman32 caught up with @20sMaddy at #BEMediaDay

pic.twitter.com/m2hLNEWdH1

— Villanova WBB (@novawbb) October 21, 2022
Siegrist is a true three-level scorer, hitting 35% of her triples, over 50% on her 2s, and more than 82% from the foul line.
The BIG EAST is full of strong power forwards, and with Siegrist leading the charge, Villanova hopes to make a deep run in the NCAA Tournament come the spring.
Aneesah Morrow, Sophomore, DePaul
Morrow burst onto the scene last year, emerging as one of the top scorers in the country and was THE top rebounder in the country during her freshman year, winning multiple freshman-of-the-year honors, in addition to several All-America nods.
In her freshman season she averaged 21.9 points per game and 13.8 rebounds per game, including a BIG EAST-record 27 boards in a win over Seton Hall. She posted 27 double-doubles last season, second in the nation.
Aneesah the All-American @AneesahMorrow24 🤝 @AP pic.twitter.com/WiVHcSQOj6

— DePaul Women's Basketball (@DePaulWBBHoops) October 25, 2022
In addition to the offensive and rebounding prowess, Morrow led the Blue Devils in steals and blocks, showing her skills on both ends.
The scariest part: She's only a sophomore and is going to continue to get better after last season's experience.
Katelyn Young, Junior, Murray State
Young is one of the best mid-major players in the country, leading the Ohio Valley last season in scoring and rebounding at 20.1 ppg and 8.1 rpg.
Young won pretty much every award you can think of in the OVC, received an All-America nod and has grown as a scorer in her two seasons.
She upped her 3-point attempts last season, while improving to nearly 37%, then made almost 88% of her free throws, including 33 straight at one point.
Young helped the Racers to a OVC regular-season title last season, eventually getting an NIT bid, after falling in the semifinals of the OVC tournament.
If Young continues her upward trajectory, it could help lead Murray State back to the tournament and her even more hardware.
Angel Reese, Junior, LSU
After an All-American season at Maryland, Reese entered the transfer portal, where she was the top-rated player, before ending up at LSU.
Her 17.8 ppg and 10.6 rpg earned multiple All-America honors and led Maryland in both categories, helping the Terrapins reach the Sweet 16.
Reese also earned Big 10 defensive honors, collecting 53 steals and 36 blocks.
Her addition has LSU eyeing a big run in the NCAA Tournament, after qualifying as a No. 3 seed last season. The Tigers were bounced in the second round.
Uju Ezeudu, Senior, Florida Gulf Coast
Another transfer, Ezeudu was a two-time All-Summit League pick and shined last season by posting 17.3 ppg, which ranked third in the league, and 8.0 rpg.
Ezeudu became the fastest player in Denver history to hit 1,000 career points, and she topped 20 points on nine occasions last season.
Ezeudu has a knack for getting to the line, finishing eighth in the country in made free throws (166) and attempts (216).
She's also grown as a defender over the past three seasons, totaling 30 blocks in her first two seasons, then jumped to 45 last year
She'll be a big addition to a FGCU team that went 30-3, made the NCAA Tournament and reached the second round.
Sam Breen, Grad Student, UMass
Breen racked up the accolades last season on her way to averaging a double-double of 17.3 ppg to go along with 10.1 rpg, both of which were tops on the team.
The grad student was an All-A10 pick and the league's tournament MVP, and she led the Atlantic 10 in double-doubles with 17 on the season, which placed her among the top 20 in the country. Breen also was among the top 20 in rebounds last season.
She saved her best play for late in the season, winning the previously mentioned A10 Tourney MVP, then scoring a career-high 31 points against Notre Dame in the opening round of the NCAA Tournament.
Add in nearly three assists per game and nearly two steals per night, and Breen is a player who contributes in all phases of the game.
Alex Fowler, Senior, Portland
Fowler became a three-time All-West Coast Conference pick last season, doing so by being one of the most efficient scorers in the league. Her 17.1 ppg was buoyed by a league-best 53% from the floor.
Fowler also was the top rebounder for the Pilots at an eight per game, putting her among the top 100 in the nation.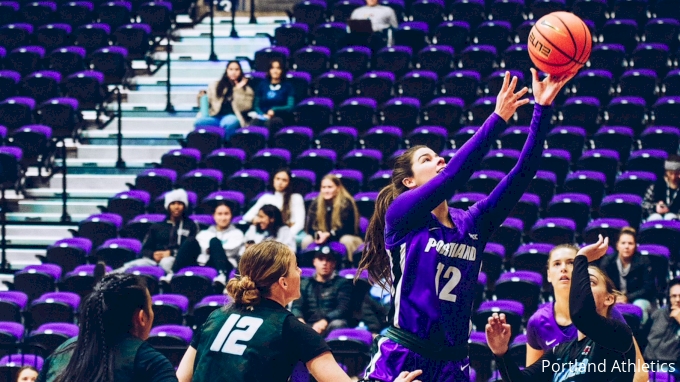 Perhaps even more impressive, Fowler morphed into a point-foward type of role once the Pilots lost their point guard due to injury. From that point on, she led the team in assists and finished the year averaging more than three per game.
Fowler will get her shot at national exposure in an early-season game against Stanford on ESPN2, with hopes of lifting the Pilots into the NCAA Tournament after an NIT berth last season.
Dre'Una Edwards, Senior, Baylor
An All-SEC performer who took off in 2021-2022, Edwards was the second leading scorer for Kentucky last season, making the jump from 9.7 points per game in the 2020-2021 campaign, to 16.8 last season, to go along with 8.4 rebounds per game.
Edwards is a triple threat from the power forward spot, shooting over 52% from the floor, while burying nearly 35% of her 3-pointers Her free throw percentage climb by 11% last season.
She also is a strong defender, averaging more than a block and a steal per game.
She joins a loaded Baylor team with national title aspirations after falling in an upset to South Dakota in the second round of the NCAA Tournament last season.
A'Jah Davis, Senior, Northern Illinois
Davis was a monster down low for the Huskies last season, leading the team in scoring and rebounding at 16.6 points per game and 12.0 rebounds per game.
Her double-double average included setting the NIU records for rebounds in a season, double digit games (25) and double-doubles (24) on her way to All-MAC first-team honors. She finished sixth nationally in rebounds and fourth in double-doubles.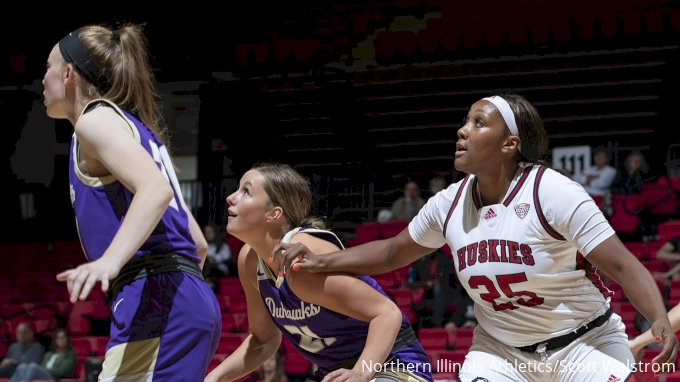 Davis gets her work done exclusively in the paint, not attempting a single 3-pointer last season, but hitting nearly 50% of her shots.
Davis also displayed fast hands on the defensive end, averaging well over a steal per game, while also averaging over two assists per game after defense began keying on her.
Davis will be leaned on heavily in her senior season for a NIU team that finished a game under .500 last season.
Star Jacobs, Senior, UT Arlington
Expectations are high for Jacobs coming into her senior season, being named the WAC's Preseasons Player of the Year and being named to the Becky Hammon Mid-Major Player of the Year preseason list - all with good reason after she took home Sun Belt Player of the Year and Tournament MVP after averaging 21.0 ppg.
Jacobs was one of two players in the country, along with Morrow, who averaged 21 points per game and over two steals per game, while shooting at least 50% from the field.
Another player who did it all inside the arc, Jacobs finished at 54.2% from the field and wasn't bad on the glass either, pulling in 6.6 rebounds.
A move to the WAC shouldn't slow her down and has UT-Arlington eyeing back-to-back trips to the NCAA Tournament, where it put a scare into No. 3-seeded Iowa State last season.