2022 Puerto Rico Clasico | Women's DI Thanksgiving
Top 10 Centers In Women's College Hoops: Boston Returns For Defending Champ
Top 10 Centers In Women's College Hoops: Boston Returns For Defending Champ
Center still is massively important to success, requiring the best to rebound well and use their length to affect drives in the paint or just block shots.
Nov 4, 2022
by Ron Balaskovitz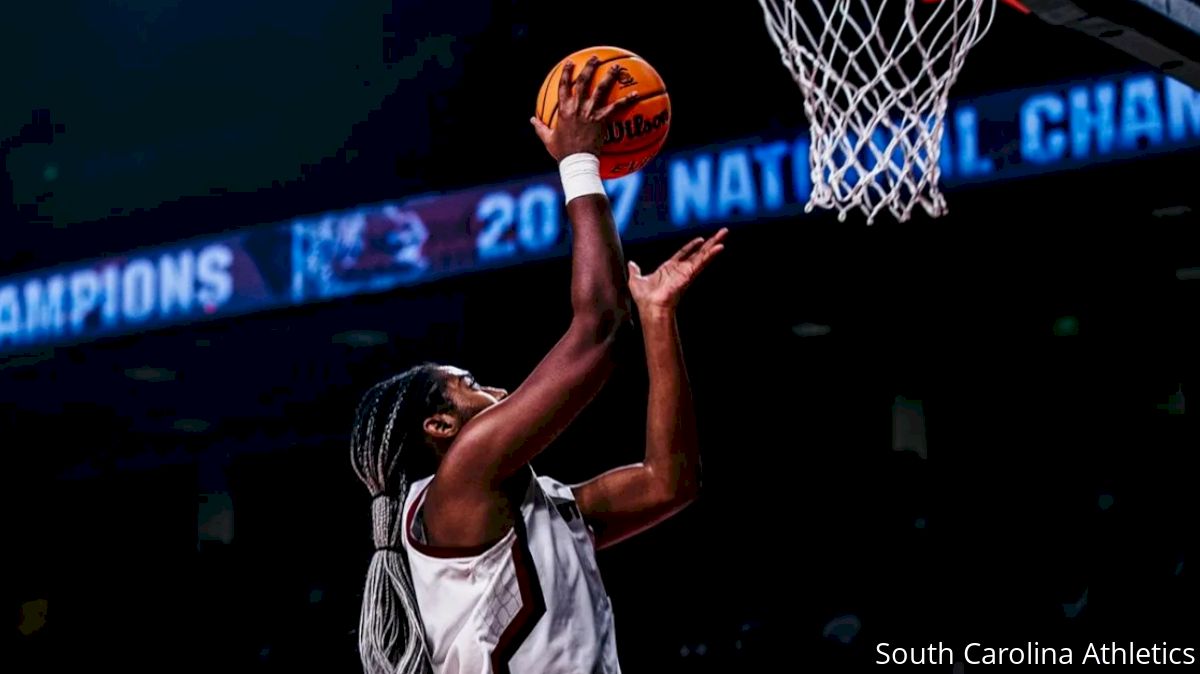 Much like their male counterparts, the center position is one that no longer is the dominant spot in women's basketball, where the team dumps it down low and let's their star on the block go to work, piling up the points.
Just five of the top 150 scorers in the country were classified as centers last season.
That said, the position still is massively important to team success, requiring the best bigs to rebound well, and perhaps more importantly, use their length to affect drives in the paint, or just flat out block shots.
That said, there still are a number of talented scorers who claim the center position, including the reigning player of the year.
The center position also sees a devastating loss in Ayoka Lee of Kansas State, who is out for the season after knee surgery. Lee scored an NCAA-record 61 points last season and was a unanimous All-America selection. Had she not been injured, she certainly would be on this list.
Here's a look at 10 centers who will have a...big...impact during the 2022-2023 season. Many games, often featuring one or more of the players below, will be broadcast live on FloHoops.
Aliyah Boston, Sr., South Carolina
You name the award, and Boston probably won it last season.
She's a two-time National Player of the Year, All-America by every publication, Naismith Defensive Player of the Year and a three-time Lisa Leslie Center of the Year winner.
Yeah, Aliyah Boston is pretty good.
She took it to the next level last season, putting up 200 more shots than her sophomore year...seeing her shooting percentage climb by 6% and adding over three points per game to her total, while also finishing in the top 10 nationally in rebounds.
She also averaged nearly three blocks per game and over a steal per night, all while in the toughest league in women's basketball.
Boston likely is the favorite for all of the previously mentioned awards entering the season and very could well lead the Gamecocks to another national title.
Elizabeth Kitley, Senior, Virginia Tech
An All-American and the reigning ACC Player of the Year, Kitley has been named to pretty much every preseason watch list.
At 6-foot-6, Kitley dominated last season to the tune of 18.1 points per game and 9.8 rebounds a night, while swatting 77 shots on the year and handing out 1.5 assists per game.
Highlights from last season include a 42-point performance against NCAA Tournament foe Florida Gulf Coast, an 18-rebound night against Wake Forest and five games where she registered five or more blocks.
Kitley will be leaned on heavily by the Hokies, who hope to return to the NCAA Tournament from a deep ACC.
Josie Williams, Senior, Louisville
Williams joins the Cardinals after a standout season at Utah Valley in the WAC, where she was an all-league pick, averaging 17.3 points and 12.4 rebounds per game.
The 6-foot-5 Williams set a school record with 24 double-doubles last season.
She particularly shined on the offensive glass, where she was in the top 10 in the country at 4.4 per game, while posting two games of 19 rebounds.
Williams also was very efficient as a scorer, leading the WAC at 55.3% from the floor and hitting over 81% of her free throws. While a long defender, Williams isn't a big shot blocker, averaging just one per game last season.
A step up in competition to the ACC will be a great test for Williams on a strong Louisville team.
Isnelle Natabou, Junior, Sacramento State
Last season was Natabou's first year of college basketball. All she did was win Big Sky Newcomer of the Year, make the All-Big Sky second team and average a double-double for the season.
Natabou didn't shoot as often as others, but when she did, she rarely missed, knocking down 64.3% of her shots, fourth in the entire country.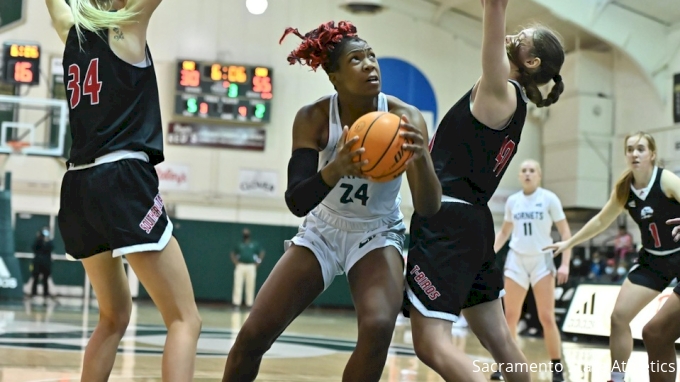 She ranked among the top 10 in rebounds per game at 10.9 and was 10th in offensive rebounds at 4.2 a night.
She also was strong on the defensive end, a tough task transitioning to NCAA hoops, averaging over a block and a steal per game.
If the Hornets can up her shot attempts this season, she could see a big jump in scoring and start to gain national attention.
Kassondra Brown, Senior, Rutgers
Another transfer, Brown was a player who got better as the season went along for St. Peter's of the MAAC.
She ended the season with nine straight double-doubles, helping her finish the year at 14.9 points and 10.1 rebounds per game. She finished her lone season for the Peacocks with 13 double-doubles.
Brown is one of the rare centers who can step out to the 3-point line. She attempted 47 a year ago and hit on over 36% of them. She also showed good hands and smarts, averaging over two assists per game and swiping nearly two steals per night.
A move into the Big Ten should put her in the spotlight for a Rutgers team that looks to get back among the sport's elite.
Ila Lane, Junior, UC Santa Barbara
Lane was a freshman All-American back in the 2019-2020 season, then opted out of the 2020-2021 season, before returning for the Gauchos in 2021.
The layoff didn't seem to hurt her, as she picked up where she left off, hitting nearly 60% of her shots on her way to over 12 points per game and just under 10 rebounds per night. Amazingly, both down slightly from her outstanding freshman season.
With another year under her belt, the 6-foot-4 Lane could see a return to All-American status, if she can get back to the shot totals she was given during her freshman year.
Tamari Key, Senior, Tennessee
Key is another player on the watch list for nearly every preseason award, including the Lisa Leslie Award, as well as being a preseason All-SEC first-team pick.
The 6-foot-6 key was a Leslie Award finalist last season and a semifinalist for the Defensive Player of the Year, following a season that saw her rack up 119 blocks - nearly four per game.
Another round of preseason All-SEC honors for this trio!

Details » https://t.co/GwMpNivmRb pic.twitter.com/iYr4yvbcyi

— Lady Vols Basketball (@LadyVol_Hoops) October 26, 2022
On top of her shot-blocking abilities, she shot nearly 60% from the field, despite taking 80 more shots than the previous season, while also seeing her get to the free-throw line 84 more times than the year before, helping her average 10.5 points per game.
Her biggest growth came while rebounding the ball, nearly doubling last season's total to average 8.1 per game.
Taiyanna Jackson, Junior, Kansas
Jackson's first season for the Jayhawks was a good one, particularly on the defensive end, where she swatted 95 shots, more than three per game, while also adding nearly two steals per game to make the Big 12 All-Defensive team.
Jackson wasn't a high-usage scorer in her debut season at Kansas, but shot over 61% from the field on her way to nine points a night, while also snagging over eight rebounds per game.
With another year under her belt, the 6-foot-6 Jackson should see her numbers increase across the board, while being the defensive anchor for a Kansas team that made the NCAA Tournament for the first time since 2013, reaching the second round.
Maria Gakdeng, Sophomore, Boston College
Gakdeng jumped into the starting lineup for the Eagles right away and hit the ground running, starting 32 of the team's 33 games.
She led the team in blocks (73), rebounds (6.3 per game) and field goal percentage, hitting on over 58% of her shots.
Her 78 blocks were the most in the country by a freshman and set a new Boston College record.
Gakdeng should see a jump in her offensive usage this season after taking just four shots a night last year, and with the increased usage, she should see her points and rebounds jump.
Definitely a player to keep an eye on in her young career.
Ali Bamberger, Junior, St. Mary's
Bamberger joined the Gaels after playing at Washington, and after sitting out the previous season due to an ACL injury, she returned in a big way for St. Mary's.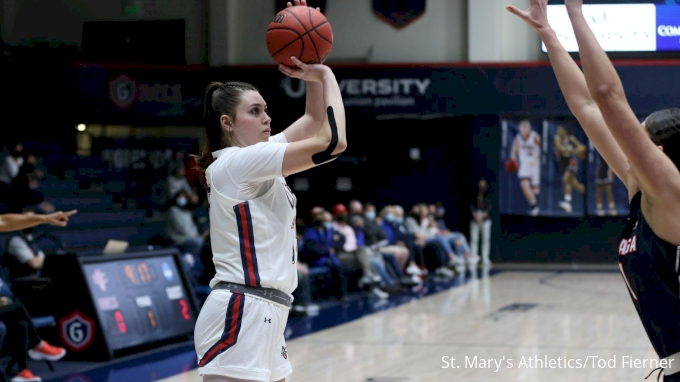 She averaged over 15 points per game while starting all 33 games and pulled in 309 rebounds, just missing out on a double-double average for the season. She finished the season with 10 double-doubles.
Bamberger is an inside-out threat, making 16 3-pointers last season, while attempting 186 free throws and hitting at over 75%. She also is a strong passer at 6-foot-3, dishing out over two assists per game last season.