2022 Goombay Splash
Goombay Splash: LSU, Notre Dame Are Headliners As Event Reaches 20 Years
Goombay Splash: LSU, Notre Dame Are Headliners As Event Reaches 20 Years
The Goombay Splash is a showcase with teams hosted at the Hilton at Resorts World Bimini in the Bahamas, and it's happening for the 20th year this month.
Nov 4, 2022
by Briar Napier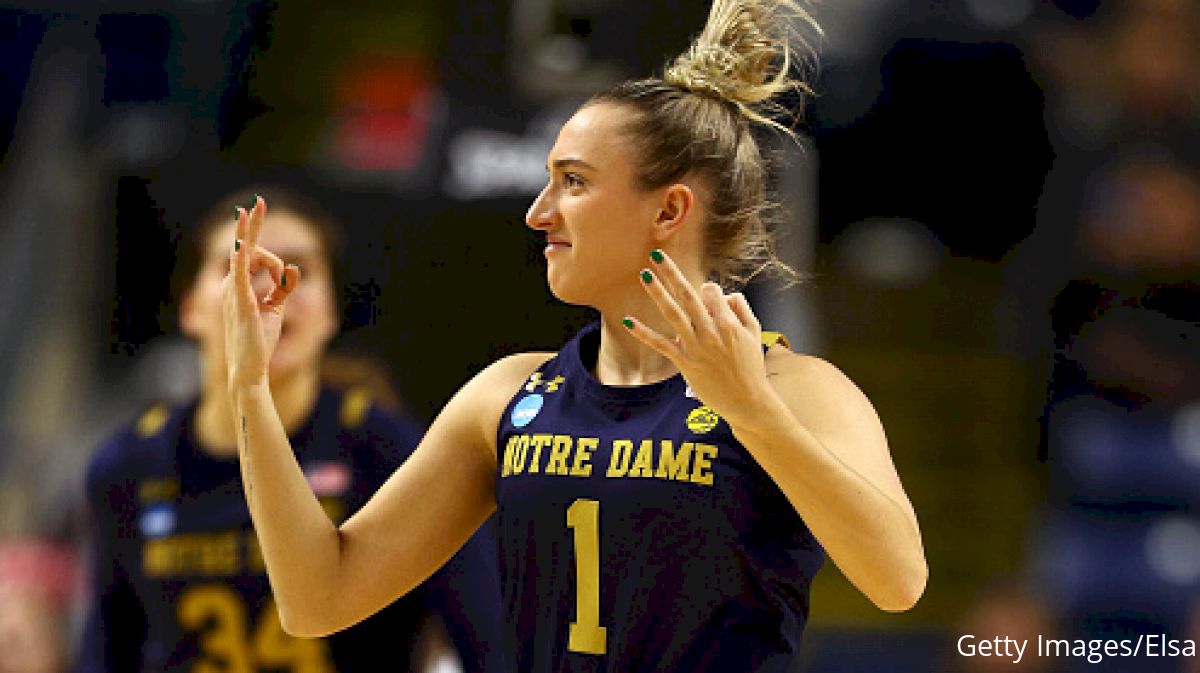 Holiday tournaments are a special part of the college basketball slate, but they often tend to come and go in a world of deals for media rights, logistical issues and a variety of other factors.
Not the Goombay Splash.
A showcase with teams hosted at the luxurious Hilton at Resorts World Bimini in the Bahamas, the event is going on for the 20th year later this month and will feature a fun slate of competitors.
With programs in the field trying to figure out their footings with new personnel, build on strong seasons or mark themselves as contenders on the rise, the three-day Goombay Splash will provide ample opportunity for those participating to showcase their capabilities.
But on a tropical island, it's important to not let the heat get to you.
Here's a preview on the tournament itself and the teams taking part in this year's Goombay Splash. Competition will take place from Nov. 24-26, with all games being streamed live on FloHoops.
NOTE: All tipoff times are listed in Eastern Time and are subject to change.
American Eagles
2021-2022 season: 23-9, No. 14 seed in NCAA Tournament (lost in first round to No. 3 Michigan)
The lowdown: A quietly successful mid-major over the past decade, American further proved that fact true when it won the Patriot League Championship tournament and got back to the NCAA Tournament for the third time since 2015 under coach Megan Gebbia.
However, Gebbia - the program's all-time winningest coach - left in the offseason for the open position at Wake Forest, leaving the Eagles to have to start anew under Tiffany Coll, a longtime Gebbia assistant.
American was mostly defense-first a year ago, holding opponents to just 56.6 points per game, while limiting foes to a paltry 24.4% clip from beyond the 3-point line, the third-best rate in the country.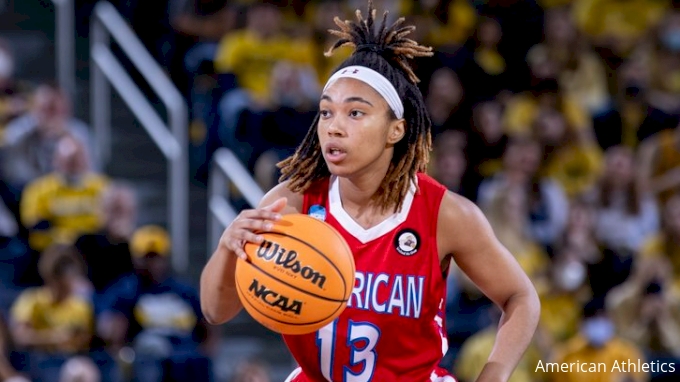 Five players averaged at least a steal per game a year ago, though the bad news for Coll is that she'll have to manage a mainly retooled roster, as only senior forward Lauren Stack (4.1 points in 21.1 minutes per game last year), returns from having started at least half of the Eagles' games last year.
Though there are a couple of Division I transfers - such as junior forward Marisa Lee (Hartford) and junior guard Anna LeMaster (Dayton) - newly in the mix, along with some freshman faces ready to prove themselves, the Eagles are more likely bound for a transition year than another trip to the Big Dance.
First game: vs. Notre Dame, Nov. 24 at 4:15 p.m.
Arizona State Sun Devils
2021-2022 season: 12-14, no postseason
The lowdown: Having made six straight appearances in at least the second round of the NCAA Tournament from 2014-2019, the Sun Devils are in a postseason drought and have to manage through what it's like to have a new coach for the first time in a quarter-century, after all-time program wins leader Charli Turner Thorne announced her retirement in the offseason.
In steps Natasha Adair into the role, who most recently took Delaware back to the NCAA Tournament last season for the first time since the Elena Della Donne days, but the former College of Charleston and Georgetown coach has some kinks to work out in her lineup leading up to the Goombay Splash - namely finding a replacement for shooting guard Jade Loville, an All-Pac 12 stud who transferred to rival Arizona in the offseason.
Here at Arizona we DEFEND 😤#MadeForIt x #LeaveALegacy pic.twitter.com/OhGAMWFWj9

— Arizona Women's Basketball (@ArizonaWBB) November 3, 2022
A familiar face in Delaware transfer Tyi Skinner (12.6 points, 3.2 assists per game last year) could help in that, as could a returner in the ASU backcourt, junior Jaddan Simmons, who led the team in assists per game (2.8) last season and has averaged 10.2 points per game across her two seasons in Tempe.
ASU also is in the unique position of being able to scout its first Goombay Splash opponent in-person and ahead of time, as they'll play either American or Notre Dame on the event's second day, dependent on the result of the game between the Eagles and the Irish.
First game: vs. American/Notre Dame, Nov. 25 at 4:15 p.m.
George Mason Patriots
2021-2022 season: 10-19, no postseason
The lowdown: George Mason could be building something significant under second-year coach Vanessa Blair-Lewis.
After a brutal three-win campaign the year before she arrived, Blair-Lewis - who spent over a decade at Bethune-Cookman and won four Mid-Eastern Athletic Conference Coach of the Year awards during her time there - took the Patriots to 10 wins in her first year at the helm, which included a major upset in nonconference play over eventual NCAA tourney No. 10 seed Florida in early December.
.@MasonWBB had a big turnaround last season -- Here's second-year coach Vanessa Blair-Lewis on that turnaround. #A10WBB #A10MediaDay pic.twitter.com/zoTdeieQz7

— Atlantic 10 WBB (@A10WBB) October 18, 2022
The Patriots' willingness to take on the best of the best they can, such as hall-of-fame coach Kim Mulkey's strong LSU squad later on this month at the Goombay Splash, should make them battle-hardened for whatever may come in the future.
Four new Division I transfers dot the roster, including senior guard and former Sacred Heart player Sonia Smith, who led the Pioneers' backcourt in terms of being both a strong scorer (team-high 13.0 points per game) and distributor (team-high 4.2 assists per game). She earned an All-Northeast Conference third-team selection.
With last year's leading scorer, Amaya Scott, now gone, it wouldn't be surprising to see Smith and junior returner Taylor Jameson (9.8 points per game) run things at the guard slots for George Mason.
First game: vs. LSU, Nov. 24 at 2 p.m.
LSU Tigers
2021-2022 season: 26-6, No. 3 seed in NCAA Tournament (lost in second round to No. 6 Ohio State)
The lowdown: Any concerns there may have been that Kim Mulkey, winner of three national championships at Baylor, might be in for a rude awakening in her first head coaching gig outside of Waco, were quickly dashed when in her debut season at LSU, she took the program to its most wins in a single season since it made the Final Four in 2008.
How's that for an introduction?
Mulkey's teams at Baylor only got better after time, as well, and with LSU ranked No. 16 in the Associated Press' Preseason Top 25 poll, it's clear there's plenty of national buzz going down in Baton Rouge for the season ahead. And, the scary part for the rest of the Southeastern Conference, is that the Tigers likely only got even better.
Fifth-year guard Alexis Morris was a second-team All-SEC pick, hitting the court running in her first season with the program after transferring from Texas A&M. She averaged 15.0 points, 2.8 assists and 1.7 steals per night as one part of a dynamic guard duo with now-Indiana Fever guard Khayla Pointer.
But, with Maryland transfer forward Angel Reese, arguably the most sought-after name in the offseason portal last year, now in purple in gold following a stellar sophomore campaign with the Terrapins (17.7 points, 10.6 rebounds per night), it's likely LSU, from a production standpoint, will barely notice the change.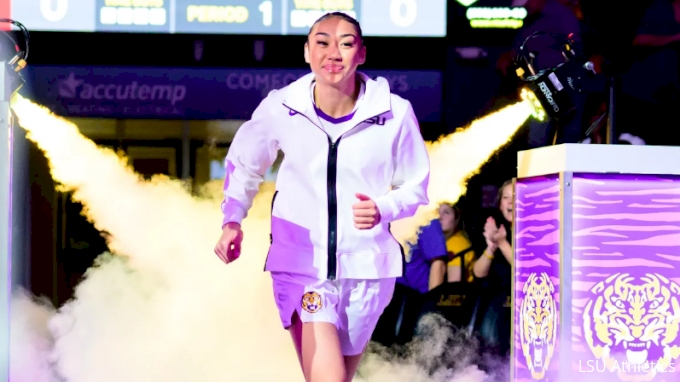 Top-ranked JUCO transfer Last-Tear Poa, who averaged 23.0 points per game on a NJCAA national title winner, adds in an ability to get points in bunches, too. Watch out.
First game: vs. George Mason, Nov. 24 at 2 p.m.
Notre Dame Fighting Irish
2021-2022 season: 24-9, No. 5 seed in NCAA Tournament (lost in Sweet 16 to No. 1 NC State)
The lowdown: Notre Dame has been trying to find its footing (by its standards) a little bit for the couple of seasons it's been without legendary coach Muffet McGraw, who retired in 2020 after taking the Fighting Irish to two national championships in her long and fruitful tenure.
But former McGraw player (and her eventual replacement) Niele Ivey took steps forward last season in getting Notre Dame women's basketball back to a level it prefers, returning back to the Sweet 16 for the first time since its back-to-back national-title-game appearances in 2018 and 2019.
Now back in the hunt in a loaded Atlantic Coast Conference, the Fighting Irish are hoping for even more to celebrate this time around.
It helps that they get first-team All-ACC guard Olivia Miles, one of the top freshmen in America a season ago at an average of 13.7 points and an incredible 7.4 assists per game, the latter rate of which was the second-best in the country.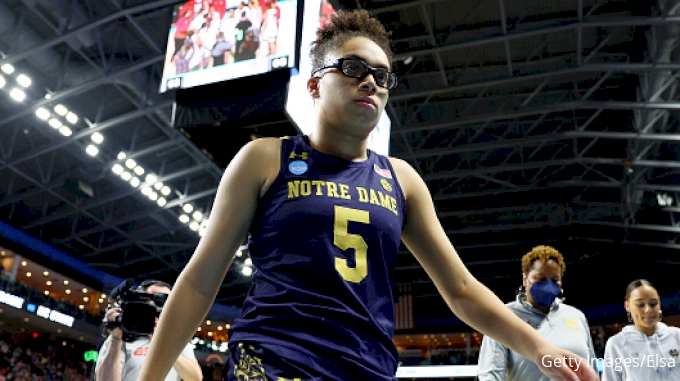 Her talent was on full display in the first round of Notre Dame's NCAA Tournament run, when she became the first freshman in history (male or female) to record a triple-double in a March Madness game when she tallied 12 points, 11 rebounds and 11 assists against UMass.
Yet ironically, Miles lost out on the ACC Freshman of the Year award to her own teammate, guard Sonia Citron, who burned Irish opposition to the tune of 11.8 points and 6.6 boards per night last year.
With the return of two more players who averaged double-digits points last year in forward Maddy Westbeld and guard Dara Mabrey - plus some depth down low in Texas transfer Lauren Ebo (8.0 points, 6.7 rebounds in 2021-22) - Notre Dame has built a team that very well could get back to the elite levels of the college game this season.
First game: vs. American, Nov. 24 at 4:15 p.m.
UAB Blazers
2021-2022 season: 14-15, no postseason
The lowdown: It's been a while since UAB has been dancing, having last made the NCAA Tournament when it made an epic run to the Sweet 16 in 2000.
With a record hovering around .500 a season ago, the Blazers still showed themselves to be a little way away from that milestone. However, look closely at some of the names in the program, and there's reason to keep an eye on UAB throughout this season and the next few years.
Though double-double machine Zakyia Weathersby (14.8 points, 11.0 rebounds per game) won't return to follow her huge breakout campaign that saw her named to the All-Conference USA second team, the other two double-figure scoring avengers on last season's unit in graduate guard Margaret Whitley and sophomore guard Emily Klaczek both will suit up for the Blazers this winter.
Guard Lyndsey Robson could add some experience to the backcourt, as she hopes to make her UAB debut. She missed all of last season due to injury, following three years as a starter at Green Bay
Transfer forward Sara Bershers should be able to shoulder some of the load left behind by Weathersby. Bershers is coming off two consecutive strong seasons (with 13.5 points and 5.8 rebounds per game last year) at Texas-Rio Grande Valley.
But freshman guard Denim DeShields is a potential X-factor for the Blazers this season.
The Protective Player of the Game: @DenimDru

14 points, 5 rebounds, 8 assists, 2 steals#WinAsOne pic.twitter.com/wjT5V4RnWu

— UAB Women's Basketball (@UAB_WBBALL) November 3, 2022
If that last name sounds familiar, it's because she's the sister of former North Carolina/Tennessee star and current Phoenix Mercury guard Diamond DeShields. It's a name that holds weight in the women's college hoops game, and if Denim explodes onto the scene, UAB might have just gotten itself a program-changing talent.
First game: vs. LSU/George Mason, Nov. 25 at 2 p.m.