2022 Women's Cancun Challenge
Women's Cancun Challenge: Field Grants Wide-Ranging Look At Top Players
Women's Cancun Challenge: Field Grants Wide-Ranging Look At Top Players
The upcoming Cancun Challenge provides another outlet for basketball-hungry fans to get their fix of the game in late November. Many stars will be there.
Nov 10, 2022
by Briar Napier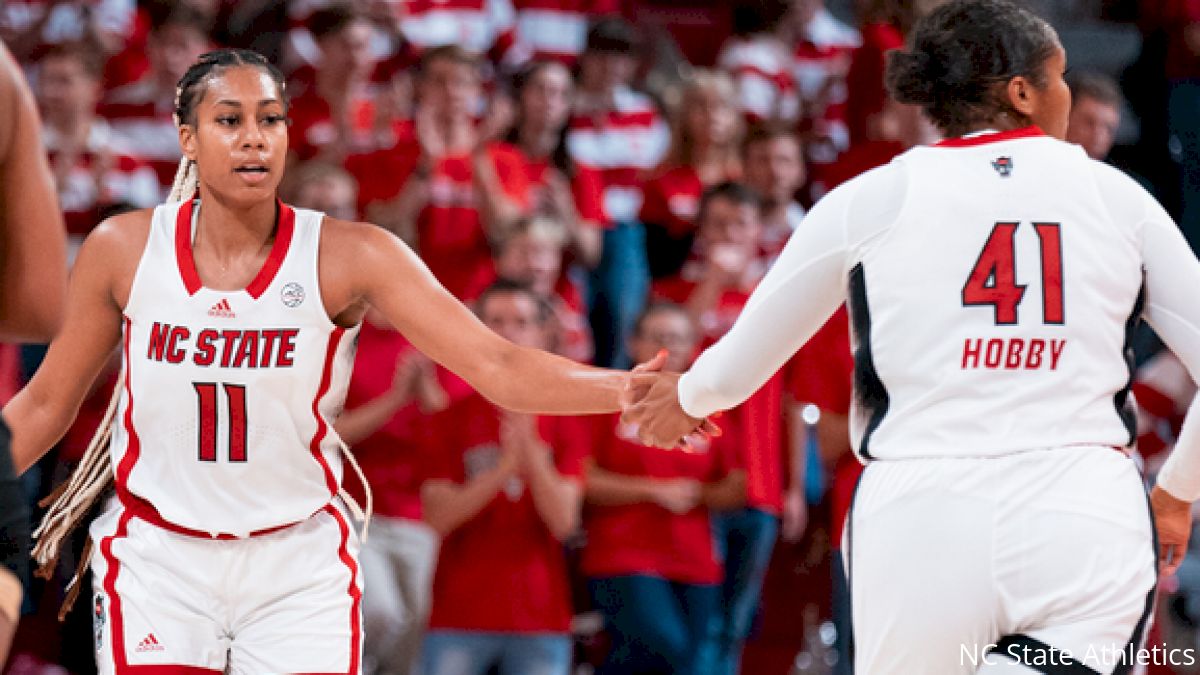 The out-of-town holiday basketball tournament is a signal that the meat of the college basketball nonconference slate has arrived and that fans will get to cozy up to their devices and watch some hoops.
With the Cancun Challenge, it merely provides another outlet for those basketball-hungry fans to get their fix of the game in late November.
Across two groups in the event - the six-team Riviera Division and the four-team Mayan Division - and three days during Thanksgiving weekend, there will be no shortage of talent and competitive basketball going on in a resort atmosphere.
For those who can't make it to Cancun to watch the games, there's still ample opportunity to follow along from home and keep up with the action all the way through.
Here's a look at the teams, players and some of the matchups to check out at the Cancun Challenge, being held at the Hard Rock Hotel Riviera Maya in Mexico from Nov. 24-26.
All of the games will be broadcast live on FloHoops.
Teams To Watch
To casual women's college hoops fans, the team in the Cancun Challenge field that by far sticks out the most likely is North Carolina State, a No. 1 seed in last year's NCAA Tournament and currently the No. 10-ranked team in the Associated Press Top 25.
The Wolfpack are coming off a historic 2021-2022 season in which they won the Atlantic Coast Conference regular-season title for the first time since 1990 and made it to the Elite Eight for the first time since 1998, winning 32 games and having the program's best season since the tenure of hall-of-fame coach Kay Yow.
So clean 😮‍💨@Ihoop___22 x @YoungBuc_2021 pic.twitter.com/verjB22taS

— #10 NC State WBB 🐺🏀 (@PackWomensBball) November 8, 2022
Though likely still the favorite to be the strongest team playing in Cancun this month, NC State does lose a bit of the bite it had a season ago, as All-American center Elissa Cunane and starting point guard Raina Perez both have left the program.
Still, junior guard Diamond Johnson (the reigning ACC Sixth Player of the Year) and senior wing Jakia Brown-Turner (a first-team All-ACC nominee last season) both are talented enough to help carry the load, with senior center Camille Hobby filling into Cunane's role down low nicely. She tallied 10 points and six rebounds in the Wolfpack's season-opening win over Quinnipiac on Monday.
But the field isn't all about just one team. There are plenty others that could make noise with plenty of chops from last season to boot, too.
Florida State has made every NCAA Tournament since 2013 and got one of the portal's best transfers in former Bucknell bucket-getter Taylor O'Brien (16.7 points, 6.5 rebounds per game last season), while a few other programs start new eras under new coaches.
Purdue is amid its first season under alum and coach Katie Gearlds, who at her last stop took Marian University to two NAIA national championships, while West Virginia nabbed Dawn Plitzuweit in the offseason, after she took South Dakota to three NCAA Tournaments in six years, included a Sweet 16 last season.
Players To Watch
Some of the players who first come to mind to keep an eye on in Cancun include two names that already have been mentioned for NC State - Johnson and Hobby.
Johnson, for the fact she's likely to go from elite bench piece to heavily used starter for the Wolfpack this season due to the amount they lost from last season, and Hobby, simply for the fact that she's replacing someone who was one of the top post players in women's college basketball a year ago.
Want an under the radar name to follow on a team that perhaps isn't as heralded coming into the year as some others in the event? Then keep tabs on Oklahoma State junior forward Lior Garzon, a Villanova transfer and the BIG EAST's Co-Most Improved Player last season. She made an immediate impact in her debut as a Cowgirl by scoring a game-high 19 points in OSU's season opening win against Texas-Rio Grande Valley earlier this week.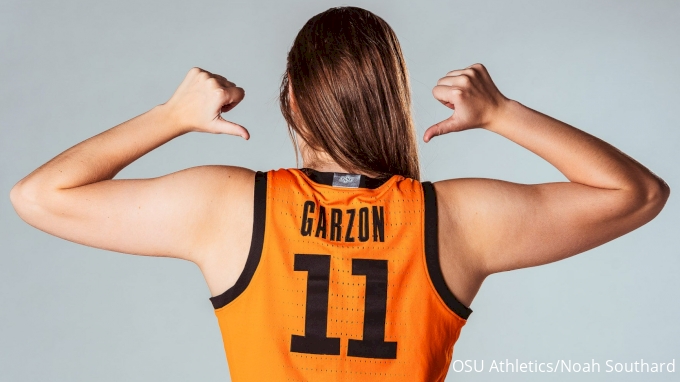 Of course, it wouldn't be fair to mention the names above without also paying homage and respect to the many other ballers who'll tear it up in the Cancun Challenge, leaving the only option remaining as simply watching all the games for yourself to see all of them perform with the spotlight on them.
Other names to follow include: Vanderbilt graduate guard Ciaja Harbison, a Saint Louis offseason transfer who put up 28 points in her debut for the Commodores in a win over Western Kentucky; Harvard sophomore guard Harmony Turner, the reigning Ivy League Rookie of the Year who went on a 31-point outburst in the Crimson's overtime win over Rhode Island to start their season; maybe all of Florida State's offense, after it put up an eye-popping 113 points on Bethune-Cookman; or Northern Iowa's defense after it held St. Thomas to 46 points in its season opener. Choices, choices.
👏🏼 𝑷𝒂𝒄𝒆 𝒂𝒏𝒅 𝑺𝒑𝒂𝒄𝒆 👏🏼

▪️ Our 1️⃣1️⃣3️⃣ points today marked the second-most in program history.

▪️ It's the most scored in a season opener 👀#NoleFAM pic.twitter.com/xJB3ny7hHN

— FSU Women's Basketball (@fsuwbb) November 7, 2022
Game To Watch
NC State vs. West Virginia, Nov. 25 at 4 p.m. Eastern
The Wolfpack probably have a right to be confident right now, and for good reason. They had Raleigh turning the clock back to the 1980s and 90s - the golden age of NC State women's basketball and the prime years of Yow.
As for the 15 times the program has qualified for the Sweet 16, only twice has it ever won a game in that round to make it to the Elite Eight, further signifying that the 2021-2022 campaign was a landmark year in the team's history.
And, speaking of landmark years, West Virginia definitely is amid one with a new coach who has proven to be a winner at multiple spots, including her capturing a Division II championship at Grand Valley State and holding a fantastic 83-10 record in the Summit League while the head coach of South Dakota.
What better way for the Mountaineers to announce they're back to being reckoned with than by upending a potential top-10 team?
WVU hasn't played against a Division I opponent, as its first non-exhibition game is Thursday against South Carolina Upstate (this article is updated as of Wednesday evening), so it's hard to get a read on Dawn Plitzuweit's style and how quite yet it translates to the Big 12 Conference.
Whatever happens, she did bring some of the Summit League's best with her to Morgantown.
Western Illinois transfer guard Danni Nichols suited up in every possible game over the past four years for the Leathernecks, including starting every game each of the past three seasons, as she managed a career high 15.8 points per game during her senior season a year ago.
South Dakota transfer Kyah Watson, who started 33 of a possible 34 games last season for the Coyotes in their Sweet 16 run, has that built-in trust and chemistry with Plitzuweit already, too, which should make her transition to a new program that much easier.
Still, the Wolfpack haven't lost often under coach Wes Moore recently, only being defeated by three nonconference squads this past season - future national champion South Carolina, in overtime to Georgia and in double-overtime to UConn in the national quarterfinals.
But with so many key pieces from a unit that only lost 11 times in three seasons gone, a statement few days in the tropics could be just what the Wolfpack need.