2022 Las Vegas Invitational
Women's Las Vegas Invitational: Sin City Hosts Talented 10-Team Field
Women's Las Vegas Invitational: Sin City Hosts Talented 10-Team Field
Though basketball tournaments during Thanksgiving often land teams on tropical islands, the Women's Las Vegas Invitational is built differently.
Nov 15, 2022
by Briar Napier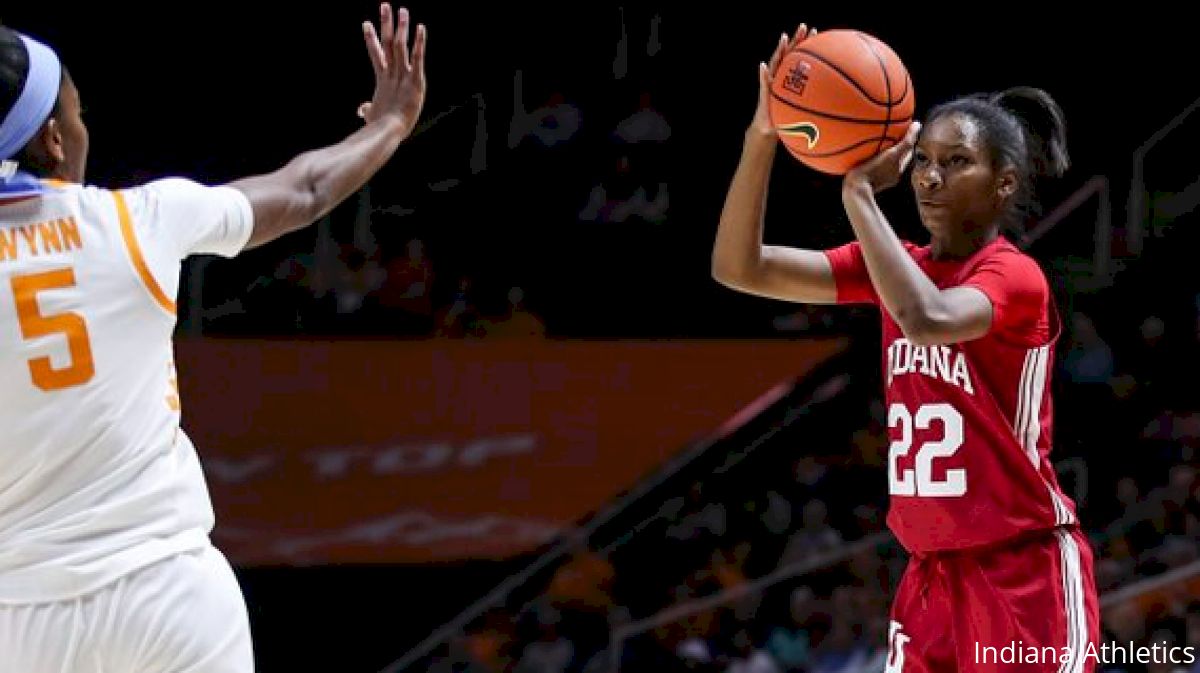 Bright lights, high stakes and a fast pace.
Though basketball tournaments during Thanksgiving week often land teams on tropical islands and in beachy atmospheres, the Women's Las Vegas Invitational is built just a little differently - and provides a venue that's already well-accustomed to holding a stellar show or two.
Good luck trying to keep what happens in Vegas during the two-day event in Vegas, because with the talent on display in Sin City later this month - from some of the nation's best teams to upstart programs ready to make their marks - plenty of figures in and around the event are sure to be making noise very soon.
Here's a look at the teams, players and some matchups to watch at the Women's Las Vegas Invitational.
The event will be held in the Mirage Ballroom from Nov. 25-26, with all games being streamed live on FloHoops.
NOTE: All tipoff times are listed in Eastern Time and are subject to change.
Teams To Watch
Between the many threatening mid-majors and power-conference women's hoops programs playing in Sin City, it's Indiana that on paper likely stands tall as the invitational's best team entering the event.
Seeing limited success in the sport before coach Teri Moren joined the program from nearby Indiana State in 2014 (having made it out of the first round of the NCAA Tournament just once in history before she came around), the Hoosiers have since made it to the Sweet 16 in back-to-back seasons and have managed 20 wins in seven straight campaigns.
With its two leading scorers back, several impactful transfers and a share of impressive-looking freshmen on the court, IU should be looking to make a mark in Vegas after an all-time best No. 3 seed in last year's March Madness.
But many of the schools in the Las Vegas Invitational field this year hail from leagues outside of the Power 5 - and they have plenty of pedigree of their own.
Take for example Middle Tennessee State, which under coach Rick Insell has won at least 20 games in all but two seasons since he took over as the leader of the Blue Raiders in the 2005-2006 season.
Last year resulted in 27 wins and a run to the WNIT semifinals, the best run they've ever had at the tournament. Not bad at all.
Q4 5:44 | Jada Grannum steal➡️ pass to Wheeler ➡️ pass to Blakely ➡️ ✌️ points pic.twitter.com/vyEq8qcvtd

— MT Women's Basketball (@MT_WBB) November 13, 2022
And, speaking of mid-majors that have been historically successful in women's college basketball, few examples of that type of team come to mind quicker than Missouri State, which has famously made two Final Fours in its history, but is under the tutelage of a new coach in Beth Cunningham, who was hired away from Kara Lawson's staff at Duke. It came after the former coach of the Lady Bears, Amaka Agugua-Hamilton, took the open job at Virginia in the offseason.
Players To Watch
As Indiana's recent success shows, the Hoosiers have plenty of names on the roster to keep eyes on.
There are the usual suspects who have torn apart Big Ten teams at IU for years now.
Grace Berger and Mackenzie Holmes, two of Indiana's All-Big Ten picks from a season ago, both returned to Bloomington this year for another go, but this time they're joined by a superb-looking freshman in guard Yarden Garzon - who dropped 19 points in the Hoosiers' season-opening win over Vermont - and Minnesota transfer/senior guard Sara Scalia, an All-Big Ten second-team selection last year who averaged 17.9 points per night for the Golden Gophers.
IU's first opponent in Vegas, Auburn, didn't have success as a team nearly at the level the Hoosiers did a season ago, but with junior guard Aicha Coulibaly (17.1 points. 7.5 rebounds per game last season) leading the line as a battle-tested player in the brutal Southeastern Conference, the Tigers should be in the mix of a lot of games this year.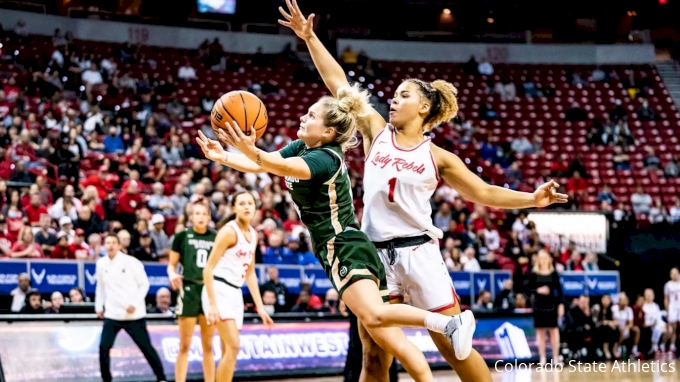 If a player perhaps slipping under the radar is who you're looking for, look no further than Colorado State senior guard McKenna Hofschild, a two-time All-Mountain West pick who has lit it up for the Rams (averaging 16.9 points per game last season) since moving to Fort Collins from Seton Hall after her freshman campaign.
A bit out of the sight of the national scene because CSU has only made one NCAA Tournament in the past 20 years, Hofschild - who faces Mercer and Auburn in Vegas - may make waves for the Rams by herself, if she keeps playing at the level she has been over the past two years.
Game To Watch
Mercer vs. Colorado State, Nov. 25 at 8 p.m.
Having beaten fellow mid-majors BYU and Montana - each by 20 points or more - in its first two games this season, perhaps Colorado State finally is preparing to make that leap as a dangerous mid-major no one wants to play come March.
What better way to do that than by beating a program that's successfully done just that in merely the past five years?
Mercer, the four-time defending Southern Conference Tournament champ (and winner of three of the past five regular-season titles, too), had no appearances in March Madness at the Division I level before coach Susie Gardner helped take the Bears to that point for the first time in 2018.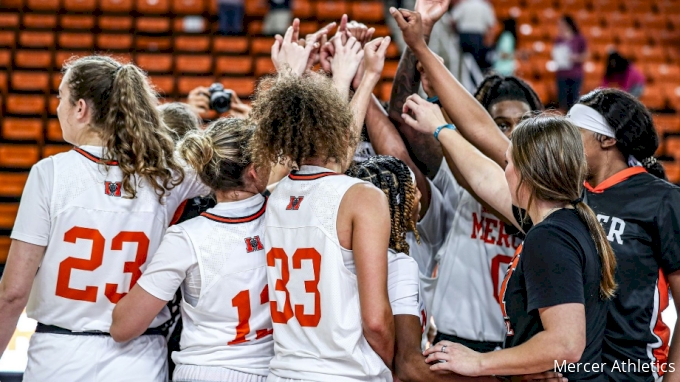 They not only arrived, but thrived, pulling off a near-upset of No. 4 Georgia in the first round that year, before another narrow loss to second-seeded Iowa the very next year, with Mercer proving itself to be taken more seriously than just a pushover bound for a first-round blowout.
CSU could learn a lot from the Bears in their ways of building postseason consistency out of irrelevancy.
With the exception of a brief run of success in the mid-2010s that included two Mountain West regular-season championships and an NCAA tourney bid, Colorado State's trophy cabinet has been pretty barren for much of the past two decades.
Therefore, a Rams win against Mercer could show they're ready to take the next step and be the plucky underdog they're hinting toward being after 21 wins a season ago - and with Hofschild's window closing fast, time is running out to do so in the current era.
Starting the weekend the right way as we roll past the Lady Griz on Friday night!

📝 https://t.co/gZT2BxW79K#Stalwart x #CSURams pic.twitter.com/2URIixDfI1

— Colorado State Women's Basketball (@CSUWBasketball) November 12, 2022
But, of course, never sleep on Mercer, because it can, and will, burn teams, including some in this tournament in Vegas. Just ask Middle Tennessee State, which lost to the Bears in each teams' season opener earlier this week, as Mercer graduate guard Amoria Neal-Tysor dropped 32 points on the Blue Raiders' heads.