2022 Emerald Coast Classic
Emerald Coast Classic Preview: Two-Bracket Setup To Keep Clash Competitive
Emerald Coast Classic Preview: Two-Bracket Setup To Keep Clash Competitive
The Emerald Coast Classic has its share of high-level basketball, including teams and players responsible for ripping up the NCAA Tournament last year.
Nov 16, 2022
by Briar Napier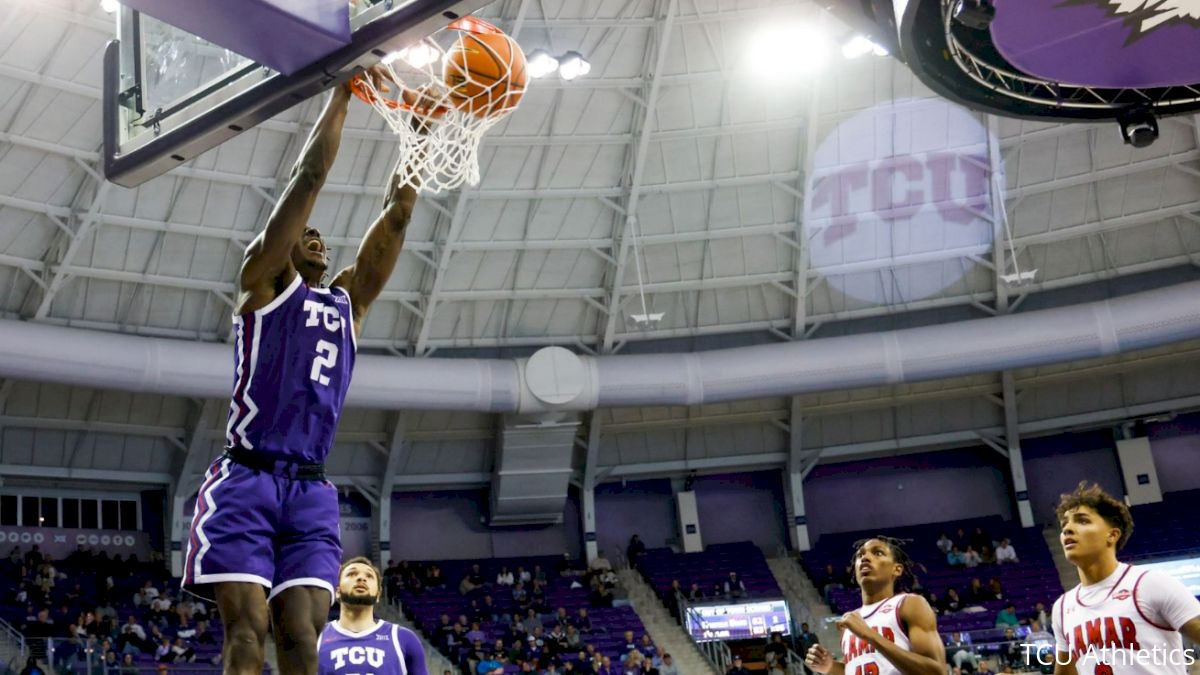 The Emerald Coast Classic isn't like most high-level holiday hoops tournaments on the schedule.
The event, held in northwest Florida on the aptly-named Emerald Coast near the Alabama border, certainly has its share of high-level basketball coming to the area, including some teams and players responsible for ripping up the NCAA Tournament last year.
The important part with the Emerald Coast Classic, however, is its competitive nature.
The tournament has a two-bracket setup that will see programs duke it out against programs more akin to their level, meaning more of a probability of competitive, high-stakes basketball throughout the two days (Nov. 25-26) and two rounds in The Sunshine State.
The event's first round will act as a bit of a preview for the main feast of Thanksgiving-week festivities, and when the championship rounds come along, expect chaos.
Here's a look at some of the teams, players and games to check out during the Emerald Coast Classic, with first-round games starting this week, and games at Raider Arena in Niceville, Florida, beginning next week.
Select matchups being shown live on FloHoops.
NOTE: All tipoff times are listed in Eastern Time and are subject to change.
Teams To Watch
The Emerald Coast Classic will be divided into two separate four-team brackets - one for Power 5 schools, and the other for mid-majors - starting with the second-round games Nov. 25.
The mid-major portion, of which all games through the championship rounds will be streamed live on FloHoops, is wide open, with all four teams reasonably in the running to return from The Sunshine State with some silverware.
The title in that tournament arguably goes through Southern, one of the better HBCU programs at the moment and a team coming off a 17-win season a year ago - which included a nonconference win over Tulane and one of America's best 3-point defenses (28.4%) - and returns its two top scorers.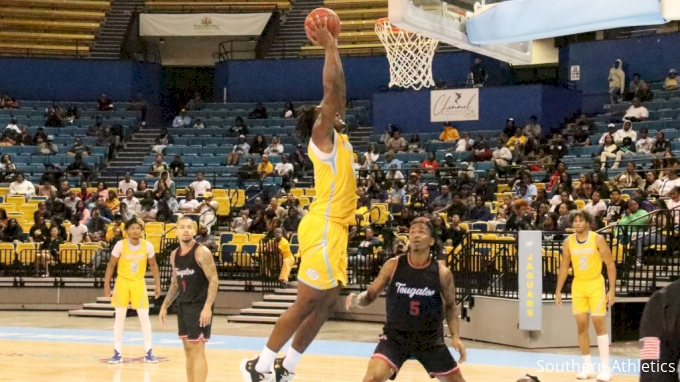 But Loyola (Maryland) made some headlines over the past few seasons as being the two-season stop for Spanish 7-footer and future first-round NBA Draft pick Santi Aldama (19.0 points, 9.2 rebounds per game with the Greyhounds from 2019-2021). He now plays for the Memphis Grizzlies.
Perhaps that time in the spotlight helped bring some solid names to Loyola, such as emerging freshman guard Deon Perry (10.3 points in three games this year).
As for the Power 5 bracket, Iowa and its recent status as a contender in the Big Ten Conference (which included a Big Ten Tournament title last season) should give it chops as that side of the tournament's top team entering the show.
Fellow competitor TCU is the Emerald Coast Classic's only school currently ranked in the Associated Press Top 25 (for now), however, giving the Horned Frogs an added distinction as they and the Hawkeyes try to fend off fellow high-major programs, Cal and Clemson, during the week of Thanksgiving.
Players To Watch
Planning to turn on the Emerald Coast Classic just to check out the best players on the floor?
Look no further than Iowa junior forward Kris Murray, the twin brother of former All-American and recent Sacramento Kings lottery pick Keegan Murray.
After two years of playing in his ultra-talented brother's shadow, Kris is emerging as potentially the second member of his family to be a NBA Draft pick, if he keeps the early-season form he has shown.
After limited floor time as a freshman, and being mostly a sixth man for the Hawkeyes last season, Murray has erupted - in an albeit short sample size - averaging 18.0 points and 7.0 rebounds on 44.4% shooting from 3-point range in Iowa's wins to start the year over Bethune-Cookman and North Carolina A&T.
📍Dunk City, Iowa@KrisMurray24 x #Hawkeyes

pic.twitter.com/vaT0Caj1kK

— Iowa Men's Basketball (@IowaHoops) November 8, 2022
Standing 6-foot-8 and 220 pounds, Murray has a pro-ready body and a great skillset in his genes that have helped him get named to the Karl Malone Award Watch List as the top power forward in college basketball - the same award Keegan Murrary won last season with the Hawkeyes.
In the Emerald Coast Classic field, TCU junior guard Mike Miles Jr. deserves a shout, too.
One of the Big 12 Conference's most underrated players, mixing it up with a league that has elite backcourts oozing out of just about every program, Miles has held his own over the past two full seasons in Fort Worth, earning some cred as an All-Big 12 second-team pick a year ago as a sophomore.
If there's an under-the-radar player you want to check out in the Emerald Coast Classic, however, draw your eyes to the mid-major portion of the event and check out Loyola graduate guard Jaylin Andrews, who has averaged double-figure scoring for each of the past two seasons and is on a hot streak to start his fifth year with the Greyhounds, which includes an impressive 23-point performance in a Loyola loss at Penn State.
Game To Watch
Louisiana-Monroe vs. TCU, Thursday at 8 p.m.
Happen to notice the "for now" designation next to TCU's listing as a member of the AP Top 25? That's because the Horned Frogs - while currently ranked No. 15 overall nationally as one of five Big 12 teams in the poll - likely won't be in the poll for much longer.
Without Miles, who sat out due to a lower body injury, and starting guard Damion Baugh (who is serving a six-game suspension), TCU was stunned at home by Northwestern State in one of the first major upsets of the college basketball season, 64-63.
It was an eye-popping loss in what has been an overall very rough start to the year for the Horned Frogs, who were additionally down by 20 points in their season-opening game to Arkansas-Pine Bluff, before coach Jamie Dixon's team eventually fought back to narrowly win a 73-72 squeaker.
TCU didn't get so fortunate against the Demons, and now with Louisiana-Monroe waiting in the official start to the first round of the Emerald Coast Classic, a Horned Frogs win is far from guaranteed, even at home.
The Warhawks were blasted by Texas A&M in their opener, before they cruised in back-to-back games against non-Division I schools, leaving ULM as a bit of a wild card in terms of what type of team is going to be seen against a very vulnerable TCU team at the moment.
ICYMI | 🎥 Highlights of the #Warhawks 105-56 win over Central Baptist. Brought to you by @nickwhite67 & Mike Vining! #TheBestIsOnTheBayou #SunBeltMBB pic.twitter.com/nz6j7Nm9KP

— ULM Men's Basketball (@ULM_MBB) November 15, 2022
Junior guard - and offseason UAB transfer - Tyreke Locure (13.0 points, 5.0 rebounds, 4.7 assists) and junior forward Nika Metskhvarishvili (11.7 points, 8.0 rebounds) have emerged early as the Warhawks' biggest contributors, and if TCU's main men are either out of the picture and/or continue to underperform for the near future, ULM very well could be in contention to pluck a win off of the Horned Frogs.