2022 Daytona Beach Invitational
Daytona Beach Invitational: March Madness Experience Descends On Florida
Daytona Beach Invitational: March Madness Experience Descends On Florida
Known more for its status as a haven of the motorsports world, Daytona Beach is going to be the hotspot for another sport during the week of Thanksgiving.
Nov 17, 2022
by Briar Napier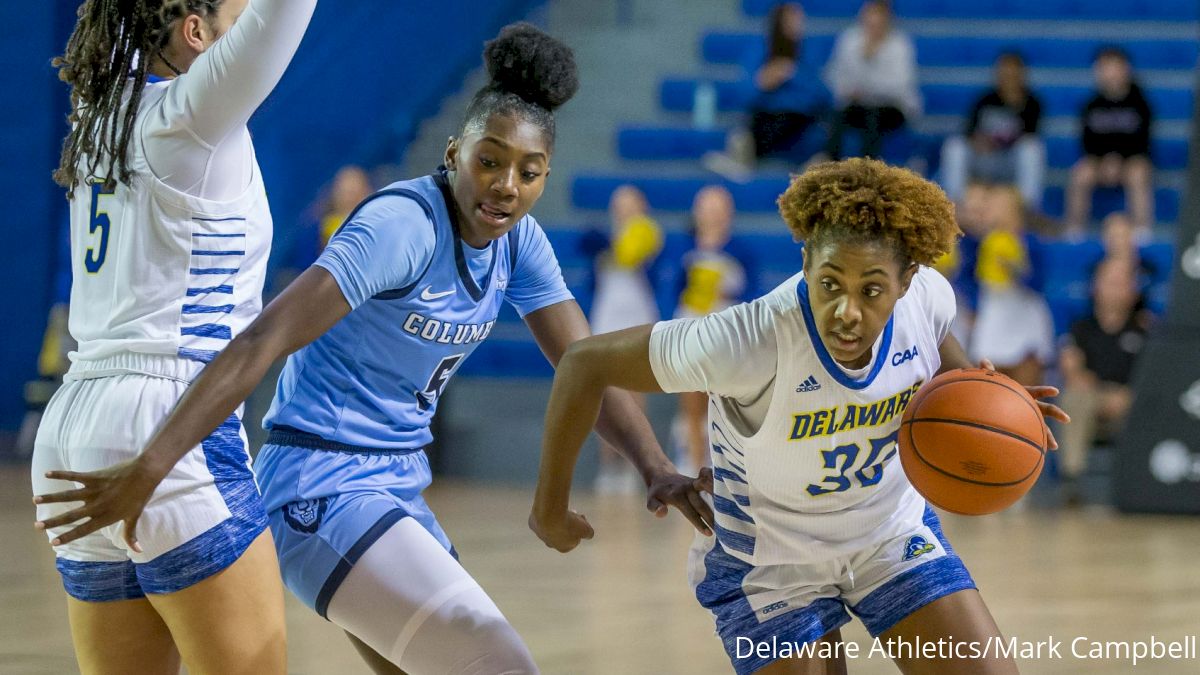 Known more for its status as a haven of the motorsports world, Daytona Beach, Florida, is going to be the hotspot for another sport during the week of Thanksgiving.
Step aside, petrol heads, and buckle up - basketball is coming to town.
The Daytona Beach Invitational, held across two days in the sunny city on Florida's Atlantic Coast, will include a strong eight-team field that will feature the likes of Power 5 programs looking to build their resumes against quality mid-majors looking to play spoiler for tournaments down the line - in The Sunshine State and maybe even on a national stage in the near future.
With several programs bringing recent March Madness experience with them to Daytona Beach, it's more likely than not that some players in the event will be tearing it up in a NCAA Tournament soon - adding more incentive to know their names now, before they explode onto the scene come March.
Here's a look at some of the teams, players and matchups to check out at the Daytona Beach Invitational.
The event will be held at the Ocean Center in Daytona Beach on Nov. 25 and 26, with all games being streamed live on FloHoops.
NOTE: All tipoff times are listed in Eastern Time and are subject to change.
Teams To Watch
Three teams in the Daytona Beach Invitational are coming off NCAA Tournament appearances a year ago, while another program not on that list is coming off of a 29-win season of its own.
Translation: There is a lot to like about this year's field.
The trio of March Madness participants from last year - Delaware, Charlotte and Texas-Arlington - all have been strong programs over the past few years, but they now have new issues to tackle in the early days of this season.
For Delaware, it's about navigating the national landscape without coach Natasha Adair, who left in the offseason to coach Arizona State. Adair took the Blue Hens to back-to-back 24-win seasons over the past two years.
The Blue Hens also are without WNBA Draft pick Jasmine Dickey, the Colonial Athletic Association Player of the Year over the last two seasons.
So far in the aftermath, Delaware has gone 2-1 to start the year under former UD and Penn State assistant Sarah Jenkins, and with help from a seemingly breakout guard in fifth-year senior Jewel Smalls (13.7 points per game thus far).
At UT Arlington, which is playing its first season in the Western Athletic Conference, after spending nine years in the Sun Belt Conference, the Mavericks should be a mighty roster to try and handle after a strong offseason has seemed to develop a new edge in some players, evidenced by the fact that coach Shereka Wright's team is averaging 88.5 points per game through two wins against Texas Southern and Texas A&M-Commerce.
RECAP: Smith's game-winner gives Lady Mavs thrilling 75-72 win over Texas A&M - Commerce

Story ➡️ https://t.co/s2nHvHpWkA
Stats ➡️ https://t.co/iuAeM8mqGx
Highlights ➡️ https://t.co/bdtkxowRGk
Post Game ➡️ https://t.co/gqyGlRUlxk#BuckEm 🐎 | #TwoFeetIn pic.twitter.com/jOvya46348

— UTA Lady Mavs (@UTAMavsWBB) November 13, 2022
Finally, over at Charlotte, which is coming off its first sweep of the Conference USA regular-season and tournament titles in program history, the 49ers are aiming to be well-tested by NCAA Tournament time. Their schedule includes meetings with two Power 5 programs in Daytona Beach and nonconference matchups against NC State, Wake Forest and Clemson.
Call the programs above mid-majors if you wish, but their pedigrees are nothing to take lightly.
Players To Watch
Will Charlotte guard Dazia Lawrence ever get tired? At this rate, who knows.
The redshirt sophomore had spent her previous two seasons with the 49ers playing an average of under 10 minutes per game, with no starts, and just 82 points scored across 29 games.
In two games this season, Lawrence nearly is halfway to her combined total from the past two years.
The in-state product has been given the keys to lead the Charlotte offense by coach Cara Consuegra and is averaging 40 minutes and 20 points per game in the team's wins over Appalachian State (which went two overtimes, hence Lawrence's high minutes) and Coppin State.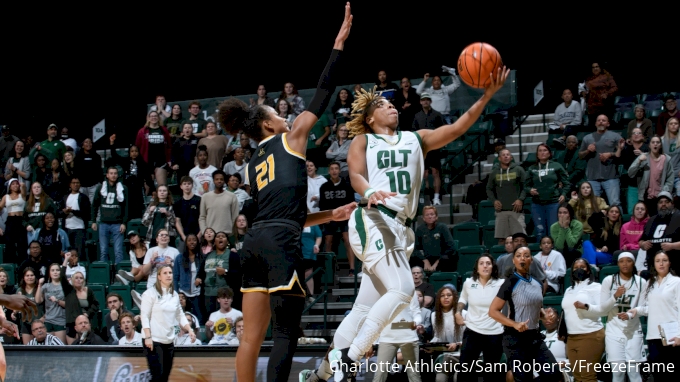 Watch for her to be an integral piece in the 49ers' aim to get back to the NCAA Tournament and make consecutive trips to the Big Dance for the first time in school history.
But the best proven player overall on paper going into Daytona Beach probably is Penn State's Makenna Marisa, a senior guard who ripped apart opposing defenses to the tune of 22.2 points per game last year and is off to a good start through three Nittany Lions wins this season, averaging 19.7 points, 6.7 rebounds, 6.0 assists and 2.0 steals per game.
Penn State hasn't made the NCAA tourney since 2014, but if the team is going to try and boost its resume with a strong trip down to The Sunshine State, then Marisa probably is going to have to be a major part behind that push.
Also, keep an eye on Illinois' Makira Cook - the Dayton transfer was named the Atlantic 10's Most Improved Player for a reason last year, and the move to Power 5 ball hasn't seemed to slow her down yet. The Fighting Illini are 3-0 behind her solid start of 15 points and five rebounds per game.
Game To Watch
Penn State vs. Toledo, Nov. 25 at 1:15 p.m.
Remember that point above about how if Penn State is going to make a NCAA Tournament for the first time in nearly a decade, it's going to have to need some impressive wins to boost its credentials in the eyes of the selection committee?
Its opener at the Daytona Beach Invitational would be a good place to start, especially if a nonconference home game against Syracuse on Monday goes awry.
Toledo won its first regular-season conference title last year since the 1996-1997 season, as the Rockets blasted through the Mid-American Conference, going 19-1 against league foes and an impressive 29-6 overall.
Q4 | 5:55

Canisius 60
Toledo 86

𝘘𝘶𝘪𝘯𝘦𝘴𝘩𝘢 𝘓𝘰𝘤𝘬𝘦𝘵𝘵 𝘥𝘰𝘪𝘯𝘨 𝘘𝘶𝘪𝘯𝘦𝘴𝘩𝘢 𝘓𝘰𝘤𝘬𝘦𝘵𝘵 𝘵𝘩𝘪𝘯𝘨𝘴

📺 ESPN3 (https://t.co/h6TfkRonPd)
📊 https://t.co/u7wJ6Kxuq9 pic.twitter.com/YPVKFdz2Hp

— Toledo Women's Basketball (@ToledoWBB) November 12, 2022
An upset loss to Ball State in the conference tournament ruined a potential March Madness bid, but a strong run to the quarterfinals of the WNIT showed the rest of the country that Toledo was one to watch for seasons to come, especially considering it got back all five starters from a year ago, including electric scorer and first-team All-MAC pick Quinesha Lockett (17.9 points, 5.6 rebounds last season).
Lockett and Marisa very well could go blow for blow in a cutthroat type of game, one where if things stay tight throughout, the game could come down to a final shot or play in the dying seconds.
The Rockets already have shown they aren't afraid to nab a Power 5 upset or two - they've already done it once to another Daytona Beach Invitational team this year, after all, as Toledo upset Cincinnati in overtime early Wednesday afternoon.
The Nittany Lions will need to beware of the opponent ahead, but with their own stud in Marisa, expect an offensive showcase with the potential of plenty of postseason implications down the line this season.