2022 Women's Cancun Challenge
Final Four Hopeful NC State Takes '22-'23 Building Project To Cancun
Final Four Hopeful NC State Takes '22-'23 Building Project To Cancun
The Cancun Challenge is a big step in the building process of a new-look, but championship-potential NC State roster.
Nov 22, 2022
by Kyle Kensing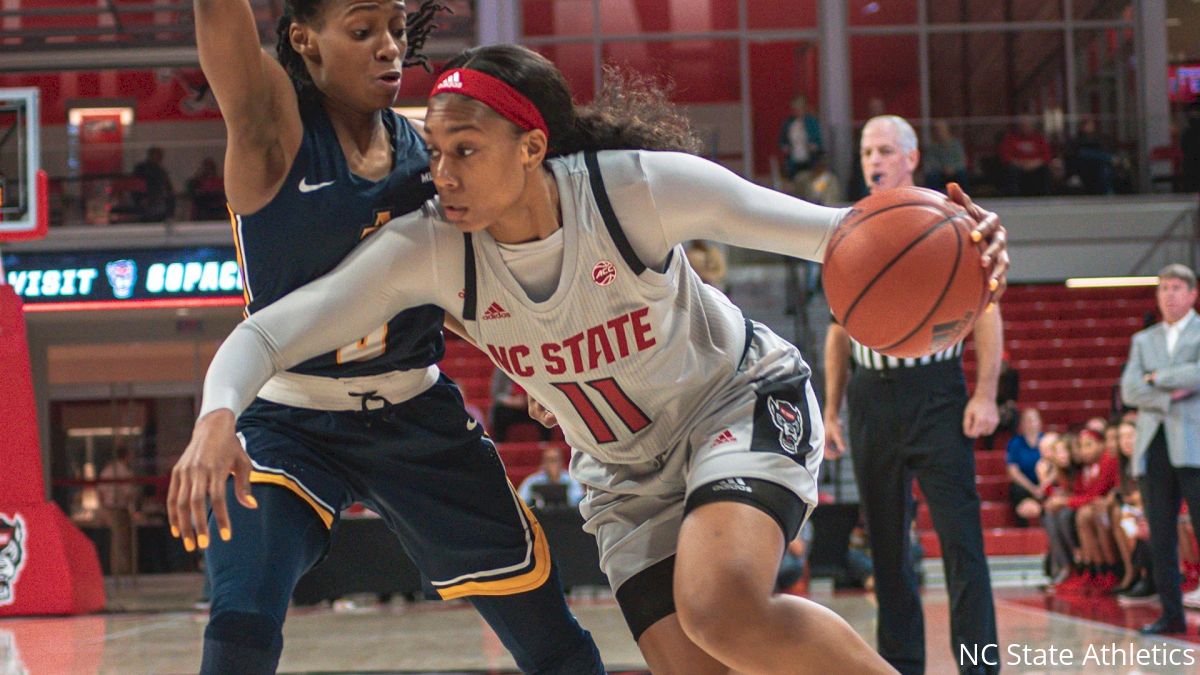 The concept of rebuilding in sports comes with certain connotations, not all of which are correct. In college sports in particular, "rebuilding" is a process every program goes through, which NC State coach Wes Moore addressed prior to the 2022-23 season.
"We lost a lot of great talent and a lot of great experience, players that have been in our program for five years, four years, things like that," he said at ACC media days. "So now it's a fresh start. I mean, that's what college sports are about. They graduate. They move on, and now you've got to start all over."
Roster turnover as a result of the transfer portal is certainly heightened from the old transfer process, but graduation has always been part of the game. Thus, all programs go through rebuilding —but no two rebuilding processes are alike.
For NC State, the build back to a Final Four enters its silver anniversary, 25 years since the 1997-98 Pack became the program's last to advance to the national semifinals under the direction of legendary Kay Yow. Five minutes and four points were all that separated the 2021-22 Pack from returning to the Final Four.
After coming oh-so-close to beating the game's most consistently productive rebuilder, Geno Auriemma and UConn, the same team the '98 NCSU team beat in the Regional Final, it's not surprising expectations around this year's team would be sky-high.
But after a 91-69 loss to UConn in a rematch of last March's Regional Final, the Wolfpack slipped from No. 10 to No. 13 in the AP Top 25. More significantly, the decision reflected Moore's caution expressed before the season: This is a new team.
The departures of Elissa Cunane, Kayla Jones, Kai Crutchfield and Raina Perez made for not-insignificant roster changes for Moore's team ahead of the season. Returners Diamond Johnson and Jakia Brown-Turner certainly provide strong cornerstones on which the Pack can build.
Johnson spoke of her approach to a more crucial role in 2022-23 during ACC media days.
"This past summer I've been working hard on watching film; not on me, but other players as well, [to] just [be] prepared for the season as much as possible," she said. "Being in great shape, being mentally prepared. So I've just been doing a lot of preparation because I know my role on this team now, and just to be a leader and to be there for my team in the best way possible."
NCSU's roster still faces an unavoidable acclimation period with players like Madison Hayes stepping into bigger spots. How they adjust will determine the Pack's pursuit of a Final Four.
"At some point, it's going to take everybody on this roster," Moore said following the Pack's 96-48 rout Nov. 16 of a Charlotte team that played in the 2022 NCAA Tournament. "They've just gotta stay ready and not get down if one night's not their night."
An early-season tournament, like NC State's visit to the Cancun Challenge, goes a long way toward establishing depth and chemistry among a new-look roster. The Wolfpack's dates south of the border against Vanderbilt and West Virginia pit NC State against quality opponents, adding to the theme of its non-conference schedule.
To wit, NCSU returns stateside for a Dec. 1 showdown with scoring machine Caitlin Clark and Iowa.