When it comes to chicken, ask any hoops fan on the road, Chick-Fil-A is a must-have meal. But chicken isn't the only focus for Chick-Fil-A this week when one of the country's most elite holiday tournament hits Columbia, SC. The Chick-Fil-A Classic begins this Tuesday with highlighting teams and players including 2018 No. 2 Zion Williamson and Spartanburg Day, #1 La Lumiere (IN), #24 Wheeler High School (GA), and more.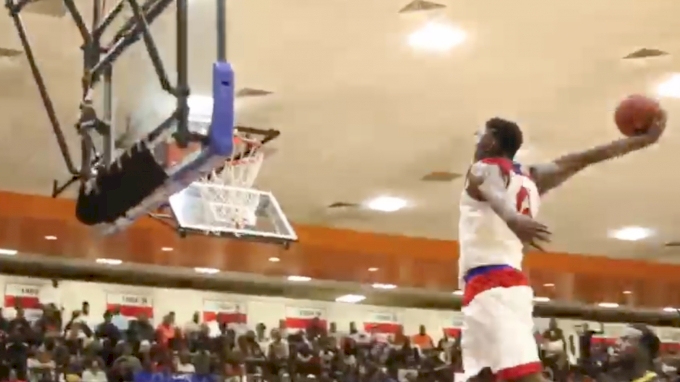 Create a free account to unlock this video!
Get Started
Already a subscriber? Log In
Zion Williamson Shuts Down Chick-fil-A Classic
Dec 23, 2016
COLUMBIA, S.C. — All eyes were on Zion Williamson the moment he stepped onto the Richland Northeast High School main gym floor Thursday night. This is who the packed house came to see. The Spartanburg Day (SC) junior was the reason hundreds, maybe thousands, were turned away from entry, because the gym was already at capacity.
The hottest ticket in town was for the Chick-fil-A Classic. Anyone who could get in wanted to see what the nation's No. 2 prospect for 2018 was about to do next after he dazzled his way to 53 points on 25-for-28 shooting and 16 rebounds on Tuesday.
It wasn't quite the same result, but Williamson had 19 points and 15 rebounds. And although Spartanburg Day (SC) lost 57-54 to in-state rival Keenan, Williamson still put on a show and solidified why he is the most exciting player in high school basketball this season.