Evan Gilyard: Simeon's Spark Plug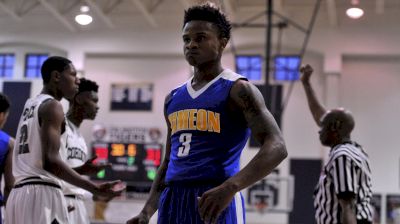 MEMPHIS, TN -- Simeon (IL) point guard Evan Gilyard lives in attack mode. He's fearless. He's a leader. And the senior is the spark plug to one of the best teams in the country.

During now-No. 10 Simeon's 80-61 win over Memphis Cordova in the ARS Rescue Rooter National Hoopfest, Gilyard scored 32 points on 7-for-13 shooting and went 15 for 20 from the foul line, while also snatching six rebounds, dishing out three assists, and taking three charges.

Gilyard sets the tone and is a big reason why his squad remains undefeated.