Is 2018 Flo40 No. 1 Marvin Bagley III Ready To Headline High School Hoops?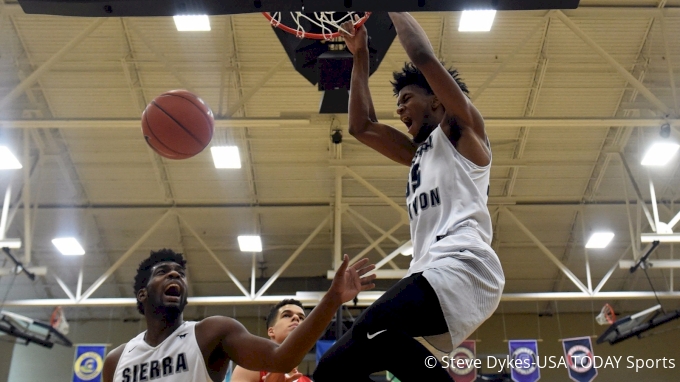 Want to know what beast mode looks like in high school basketball? The No. 1 player in 2018 will gladly show you again and again.

Throughout this season, his first with No. 10 Sierra Canyon (CA), power forward Marvin Bagley III was nothing short of dominant. At 6-foot-10, there is not much he couldn't do.

That's not the real question, though. It goes much further beyond what he's capable of. Is Bagley ready to be the guy, the headliner, the leader of all high school hoops? All signs point to yes.

Running the floor and finishing high above the rim? Throwing it down in traffic off of rebounds? Facing up and nailing a jumper in a defender's face? Putting it on the deck and scoring in the lane? Finding ways to win? Put a big, bold checkmark next to all of them because he is the real deal.

Bagley has some gigantic shoes to fill. Following the act of 2017 Flo40 No. 1 Michael Porter Jr., who led Nathan Hale (WA) to an undefeated season while scoring almost 1,000 points in just his senior year alone, will be tough, to put it mildly. Perhaps repeating that is too much to ask.

However, if there is a prospect who can elevate the high school game this spring, summer, and into next season even more, it's Bagley, who is now down to six schools in his recruitment.


New top 6