Nike EYBL Prospect Pass: Team Takeover's Brandon Slater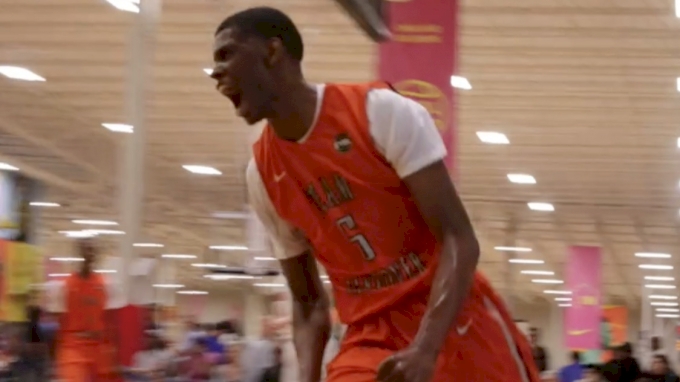 A little taste of success has Brandon Slater craving so much more. The Team Takeover (DC) wing wants to get back to Peach Jam and finish the business his squad fell just short of one year ago.

Of course, everyone else is chasing that goal, too. Each team wants to win the championship. Yet, for Slater, getting beat in the semifinals last season has added some determination to his game in the 2017 Nike EYBL.

After a slower-than-expected start, Team Takeover found its groove in Session III at LakePoint Sporting Community - Champions Center to go 4-0 and get back into Division D contention with MOKAN Elite (KS), Bradley Beal Elite (MO), and Team Penny (TN). Although it doesn't always show in the box score, Slater is a big part of the reason.

With a much deeper and balanced squad, the 6-foot-6 Slater has embraced his role perfectly in averaging 7.8 points and 3.2 rebounds per game. He does the little things, and it makes a big difference.

How much? Well, his commitment to Villanova on Wednesday night only proves his importance.


I'm a wildcat