Haley Jones Happy Cal Stars End Nike Nationals On A Good Note With Gold Bracket Championship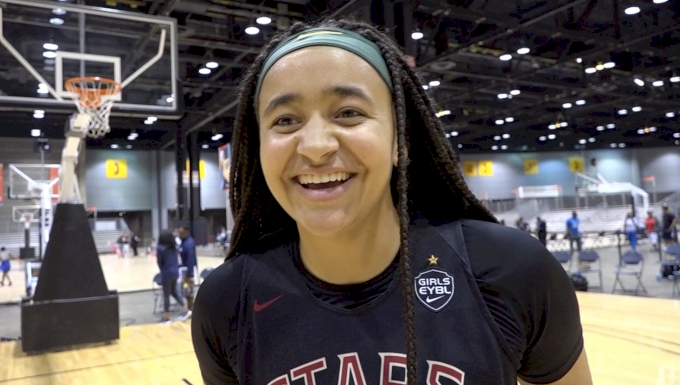 CHICAGO — It might not be the Nike Nationals title Haley Jones was hoping for, but she is happy her team was able to end an amazing season on a high note Wednesday at McCormick Place.

Cal Stars defeated Cy-Fair Shock, 70-60, for the Gold Bracket championship, and the 6-foot-1 wing, who is considered a Top 10 prospect for 2019, is a big reason why.

Jones showed off her versatility all season long, helped the Stars to an amazing 16-1 mark, and now can leave the Windy City with a smile, even though it's not with the championship she wanted.