Best Of The Best: The Top 5 Flo40 Wings For 2018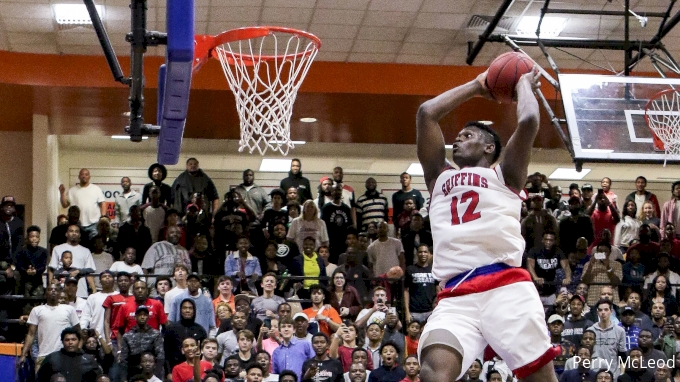 In a game that seemingly has no designated positions, it is nearly impossible to classify the exact spots these top-notch prospects play on the floor. Nevertheless, they are all in a league of their own as Flo40 top-10 players and the best wings in high school hoops.


1. R.J. Barrett


Flo40 Rank
: 1
School
: Montverde Academy (FL)
College
: Undecided
From incredible natural ability to a complex understanding of the nuances of the game, Barrett is the best player in the land simply because he can do everything and do it at the highest of levels.
2. Zion Williamson

Flo40 Rank
: 2
School
: Spartanburg Day School (SC)
College
: Undecided
A highlight factory who draws massive crowds and lights up social media, the 6-foot-7 Williamson soars and rocks the rim like nobody else.
3. Cameron Reddish

Flo40 Rank
: 3
School
: Westtown School (PA)
College
: Duke
With a complete and versatile game wired for the next level and beyond, the recent Duke commit is a treat to watch dominate any squad he faces.
4. Romeo Langford

Flo40 Rank
: 6
School
: New Albany (IN)
College
: Undecided
Pick any spot on the floor and the chances are the 6-5 rainmaker can pour it in from there. Langford can do damage at all three levels and makes it look easy.
5. Keldon Johnson

Flo40 Rank
: 10
School
: Oak Hill Academy (VA)
College
: Undecided
At 6-7 with long arms and great athleticism, Johnson certainly has tons of pro potential with his knack for taking over games on both ends.
FloHoops' best content, delivered to your inbox!
Don't miss breaking news, feature stories, event updates, and more. Sign up for the FloHoops mailing list today.