How Freshman Jordan Poole Fits Into John Beilein's System At Michigan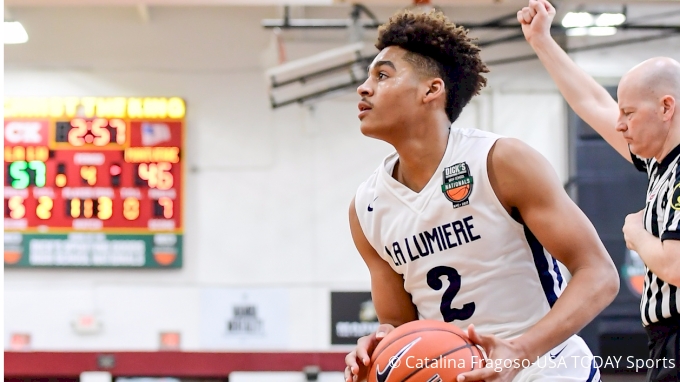 Michigan's John Beilein is as prepared as any coach in the country when it comes to his offensive system. It is as meticulous as it is smart and features a mix of unpredictable wrinkles. Most importantly, it works, and now the veteran head coach will have to find how freshman sharpshooter Jordan Poole will fit into the scheme.
At 6-foot-4 with great touch from the 3-point line and beyond, Poole is an intriguing piece for the Wolverines in 2017-18. Not only is he a big-time shooter who can heat up quickly, but he also has a great understanding of what it takes to be a solid role player.
Unlike most freshmen entering this level, Poole was not the lone superstar or primary shot-taker in his final prep season. In fact, he embraced the challenge and role of coming off the bench for La Lumiere School (IN), which won the 2017 DICK's Nationals Championship.
With Muhammad-Ali Abdur-Rakman returning to Michigan'a lineup, Poole is once again vying for minutes off the bench, and his first chance to earn playing time begins in Friday's exhibition game against Grand Valley State at 7 PM ET.
Only time will tell what kind of role Poole will play for the Wolverines this season, but he can start by scorching the nets from the outside consistently. It will be up to Beilein to find the right spot for him, as he continues to get stronger and improve his game.