Mick Cronin Breaks Down No. 12 Cincinnati's Battle With Buffalo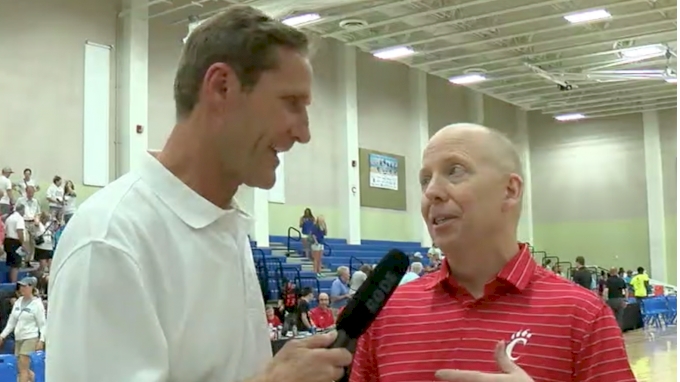 To Mick Cronin, it was a good game for Cincinnati. Not only did the No. 12 Bearcats earn a victory to start the Cayman Islands Classic on Monday, but they also learned a valuable lesson in the first month of the season: teams are not going to back down against them.
Behind Gary Clark's sensational 25-point, 14-rebound performance, Cincinnati prevailed over Buffalo 73-67 in the opening round of the tournament. The Bearcats (4-0) next turn their attention to a matchup with Richmond (1-2) on Tuesday.
Analyst Kevin Lehman spoke with Cincinnati's head coach following the win.