A Fitting End: Alaska Anchorage Takes Final GCI Great Alaska Shootout Title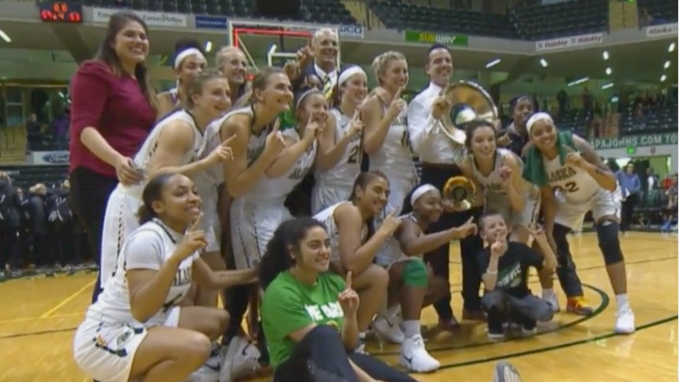 If all good things must truly come to an end, the final championship game of the GCI Great Alaska Shootout women's tournament was a perfect way to finish. The host team went out in style.
Trailing by six with four minutes to play, the University of Alaska Anchorage, made an intense comeback for the ages to beat Tulsa, 59-53, and win the crown in the event's 40th and final year.
It was a fitting end to one of the most prestigious events in college basketball history.