No. 6 Notre Dame Tops No. 3 South Carolina For GCS Championship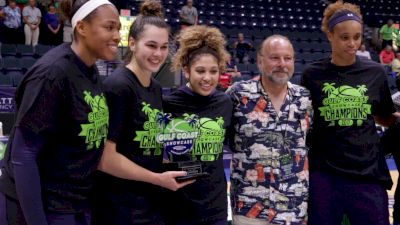 Marina Mabrey knocked down a shot from beyond the arc to put No. 6 Notre Dame up by three at half, and the Irish never looked back. Notre Dame toppled No. 3 South Carolina 92-85 in the final of the Gulf Coast Showcase on Sunday in Estero, FL, bringing the defending national champions' 17-game win streak to an end.
Irish junior guard Arika Ogunbowale was named to the All-tournament team after scoring a team-high 23 points in the win, while sophomore teammate Jackie Young was named MVP. Young averaged 19.3 points in the three-game tournament.