Calvert White, Dennis McEvoy Reunite At The 2017 Paradise Jam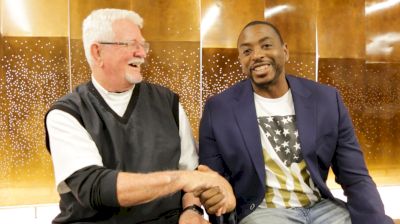 Meet Calvert White and Dennis McEvoy, the U.S. Virgin Islands' assistant commissioner of parks and recreation and a retired physical education teacher, respectively. They are much more than that, though. The two are friends, have known each other for nearly two decades, and hold a special bond with the Paradise Jam.
McEvoy taught White in school and both are deeply connected to the USVI national team. Yet, it's the annual tournament that both are most familiar with these days.
Due to Hurricanes Irma and Maria, the Paradise Jam was relocated to Lynchburg, VA, for the men's event and Melbourne, FL, and Washington, D.C., for the women's Island and Reef Divisions, respectively, but that didn't stop White and McEvoy from reuniting.
The two sat down before the Reef Division finale to discuss the past, their love for the event, and the recovery efforts in the USVI with all of the proceeds from the events going to hurricane relief.