Moses Brown & Cole Anthony: An Unstoppable Flo40 Duo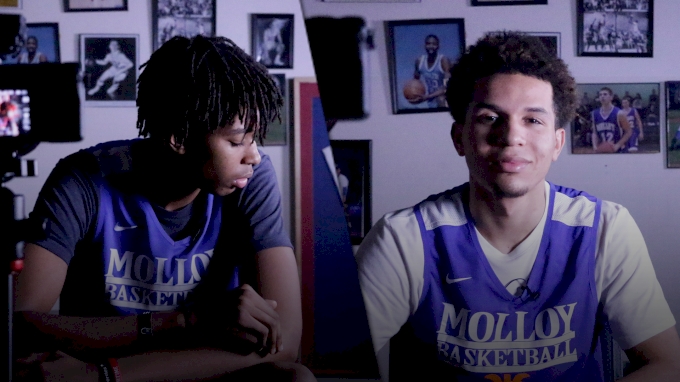 One prospect is quiet and towers above his classmates. The other speaks with big-time confidence and is growing to be a beast of his own. Separately, they are a complete contrast. Together, they are an unstoppable duo on the hardwood.
A true inside-outside threat for No. 13 Archbishop Molloy (NY), 7-foot-1 center Moses Brown (2018 Flo40 No. 11) and 6-foot-3 point guard Cole Anthony (2019 Flo40 No. 5) are as good as it gets in the high school game and the big stage awaits them at the 2017 Culligan City of Palms Classic from Dec. 18-23 in Fort Myers, FL.
Can this powerful twosome carry the Stanners to the championship? There's only one way to find out.