No. 4 University School Shocks No. 1 Memphis East To Win City Of Palms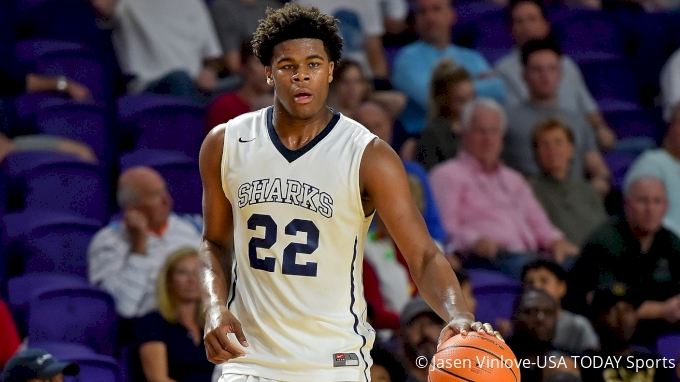 The 2017 Culligan City of Palms championship game certainly lived up to the hype. It just had a different outcome many expected.
Behind 2019 Flo40 No. 1 Vernon Carey Jr., and tournament MVP Scottie Barnes, No. 4 University School (FL) completely stunned No. 1 Memphis East (TN), 77-72, to take the crown.
The 6-foot-10 Carey led four Sharks in double figures with 20 points, while senior point guard Alex Lomax registered a triple-double of 20 points, 13 rebounds, and 10 assists for the Mustangs.