Oak Hill's Keldon Johnson: The Nation's Premier Scoring Threat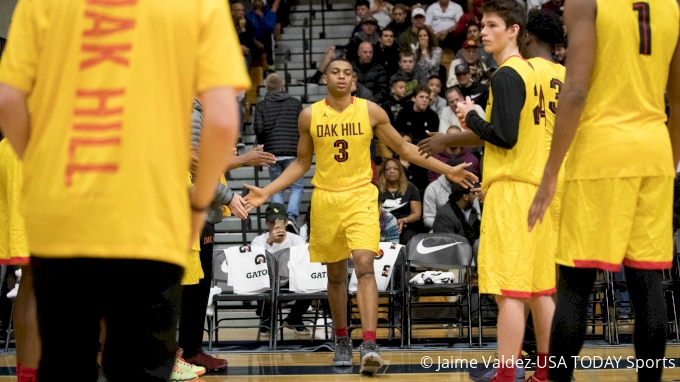 From the time he steps on the court until the final buzzer sounds, Keldon Johnson has one mission: get buckets.
The 6-foot-7 star for No. 2 Oak Hill Academy (VA) has been on a ridiculous scoring frenzy in every city he's played in this season. The Kentucky-bound wing and 2018 Flo40 No. 10 prospect is essentially a lock for at least 20 points per night and has a collection of MVP trophies to prove his dominance.
Following a clutch win over No. 3 University School (FL) at the Spalding Hoophall Classic, Johnson and the Warriors are set to take flight at the ARS Rescue Rooter National Hoopfest in Tampa, FL, on Jan. 20.
How many points will the freshly named McDonald's All-American drop against St. Pete (FL)? There's only one way to find out.