Oak Hill Puts On Incredible Early Dunk Display In Tampa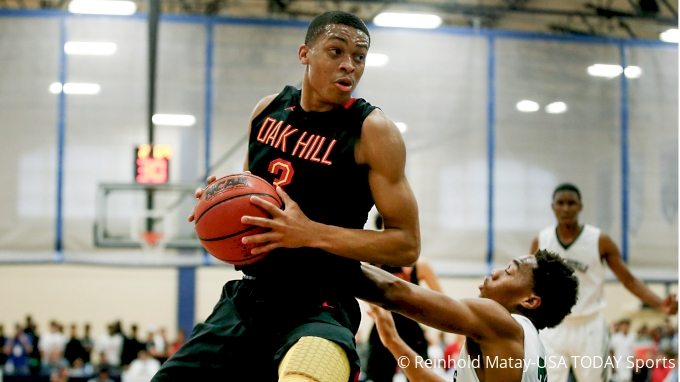 There are hot starts. Then there's what Oak Hill Academy (VA) did during the first quarter and some change at the ARS Rescue Rooter National Hoopfest in Tampa, FL, on Saturday.
Not only did the No. 2 Warriors race out to a commanding lead against St. Petersburg (FL), but they also put on an unbelievable dunking display in the game's first 8 1/2 minutes en route to a 78-72 win.
Flo40 No. 10 and McDonald's All-American Keldon Johnson led the way with 23 points as Oak Hill remained undefeated.